Good Monday morning, our wonderful friends of WABBLES! After yesterday's wet and stormy mess, I know you will be delighted to hear that we have a few comfortable days of sun and clear skies ahead. Today especially will be a GREAT day to get out and enjoy the weather, as our passing cold front has brought some much cooler and cozier temperatures into the region. How long will this little respite last? We'll break it down together, in today's weather blog!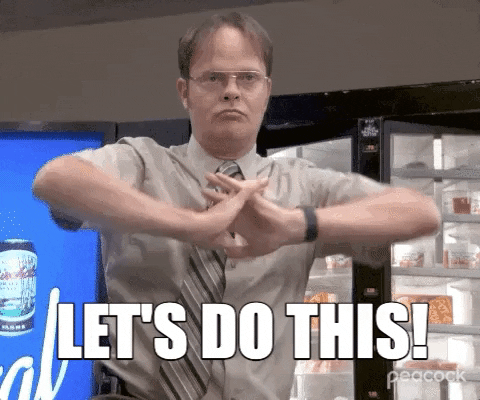 Today's Forecast
As mentioned earlier, now that our pesky severe weather system has vacated the region, we are in for a lot more pleasant conditions through to the end of this week. Temperatures today will max out around the mid-70s as a result of that sweeping cold front pushing in some much chillier air, and our lows will dip down into the mid-50s later this evening after sunset. A light breeze and some spotty cloud cover will keep today highly temperate for those of us who enjoy our outside activities this time of year. Get out there and enjoy it, because we're back to heating up again after today is over!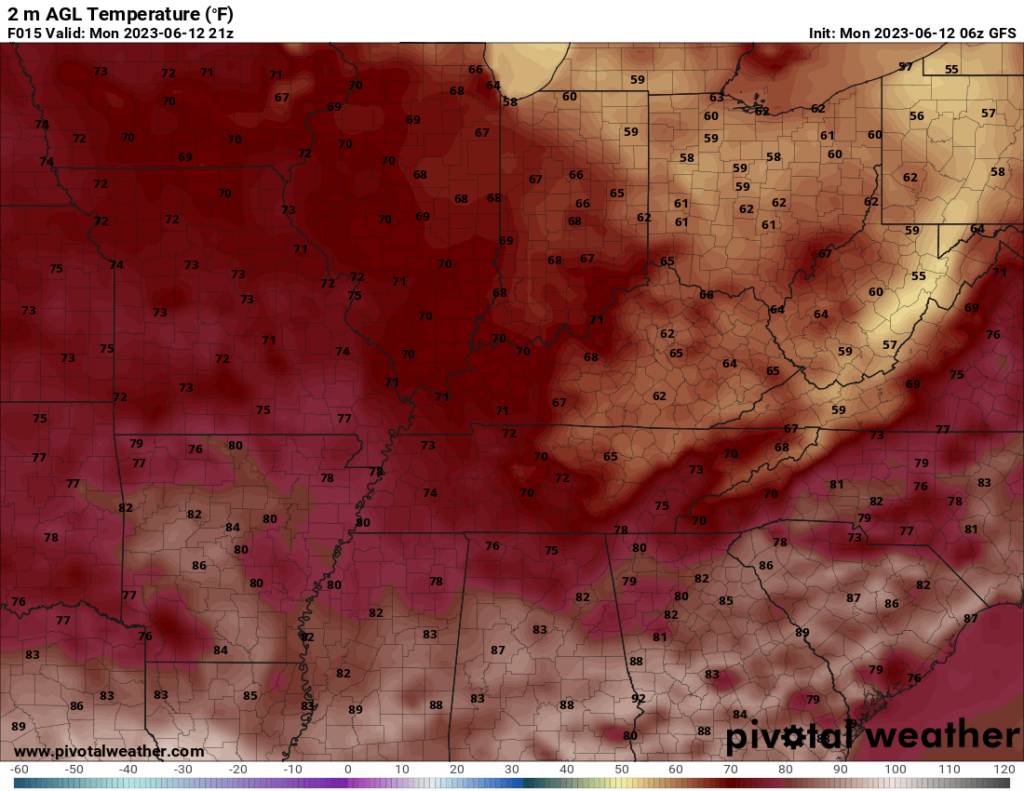 What About the Rest of the Week?
Great question! Our temperatures will be back on the rise come Tuesday, seeing many of us reach 80 degrees for our highs through Friday after the colder air mass completely exits the region. But the area of high pressure that was pushing all of those storms through WABBLES Sunday afternoon is currently forecasted to spin over the Ohio Valley for the next several days, warding off any potential precipitation problems until Friday or later. It will get pretty hot around Thursday and beyond- make sure you're keeping some extra hydration and sunblock with you as we get into the middle of June because the depths of summer are fast approaching and you should be taking care of yourself!

Final Remarks
That's all the weather we have for you today, folks! We hope everyone is keeping well after the storms that moved through yesterday. Some counties in our area have been struggling with small-time drought recently, so despite the gusty winds and hail a few of us saw, the heavy precipitation is likely a good thing for the region. We're drying out again this week though, so more drought-relieving rain will have to wait!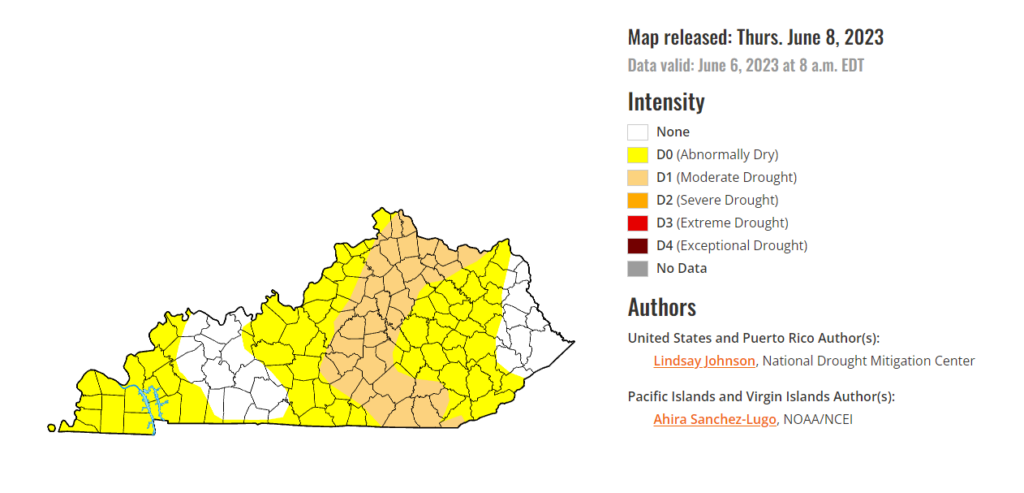 Have a wonderful week, WABBLES friends, and please take care of yourselves out there! We'll see you tomorrow!