Good Tuesday Morning to all of you out there across WABBLES! I hope everyone is having a great day and have been enjoying the quiet weather recently. That will all be changing as we have some rain chances incoming.
Today & TOmorrow
No rain chances are expected today and tomorrow, just some sun and clouds with above average temperatures. Primarily, tomorrow will be the warmest day with highs breaking into the low 80s… in November.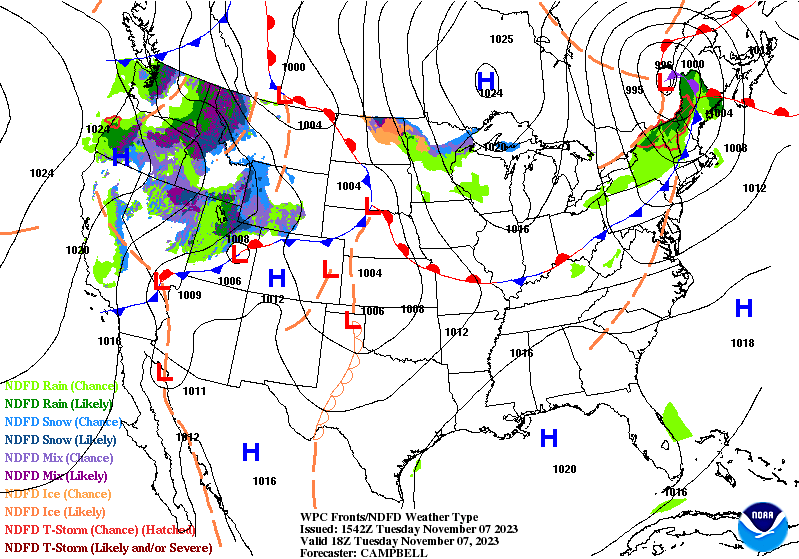 Thursday & Friday
As a cold front will be approaching WABBLES, so will rain chances for Thursday and Friday. Rain will begin scattered on Thursday and become more widespread Thursday night into Friday.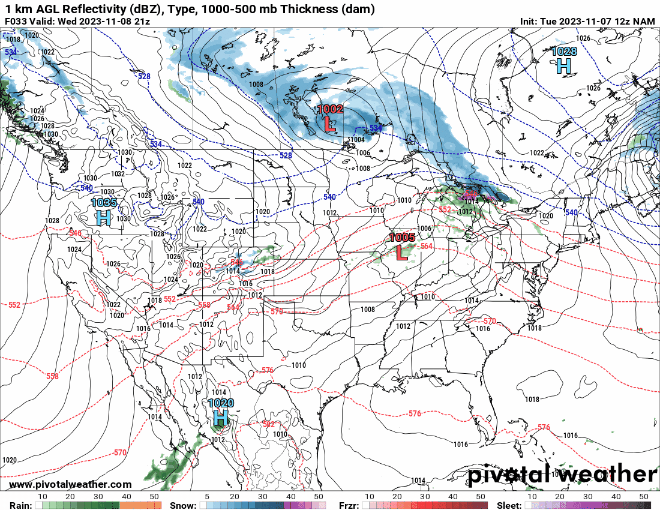 This doesn't look to be a washout, but rainfall totals around and over .5″ can be expected. Since this is spread over about 2 days, flooding potential should remain on the lower side.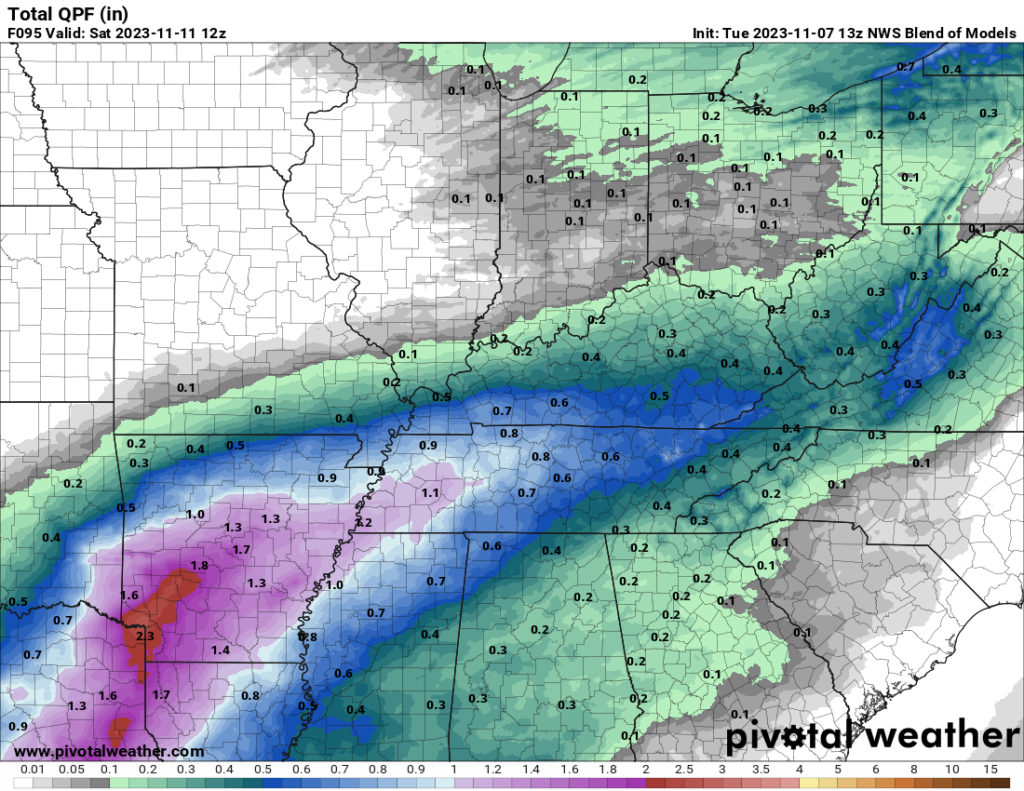 Temps will also be getting cooler during these days with highs on Thursday remaining in the upper 60s and Friday in the mid 50s.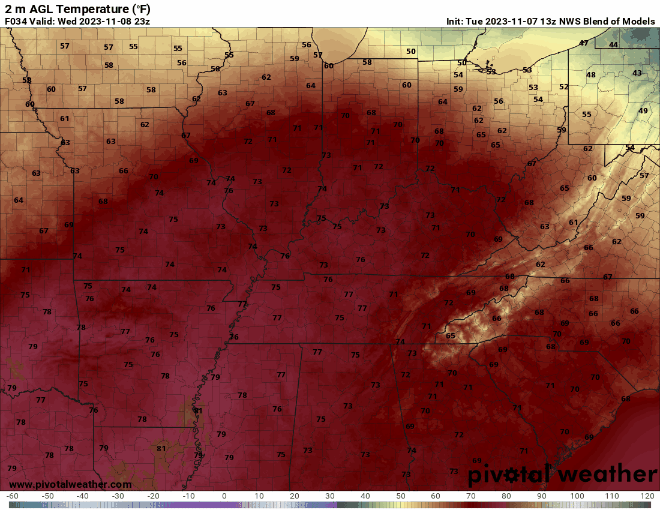 That will be all for today folks! I hope everyone has a great rest of the day and rest of the week with the incoming rain chances. For the latest on the rain chances be sure to follow us on our social media accounts @wxornotBG.