HAppy Tuesday to everyone out there across WABBLES. We have an active forecast period this week with storm chances and a likelier case of heavy rain and flash flooding.
Today
Starting off, today will feature a widespread area of Kentucky under a Moderate Risk for excessive rainfall, this includes parts of WABBLES. This is due to the increased likelihood of training thunderstorms producing heavy rain.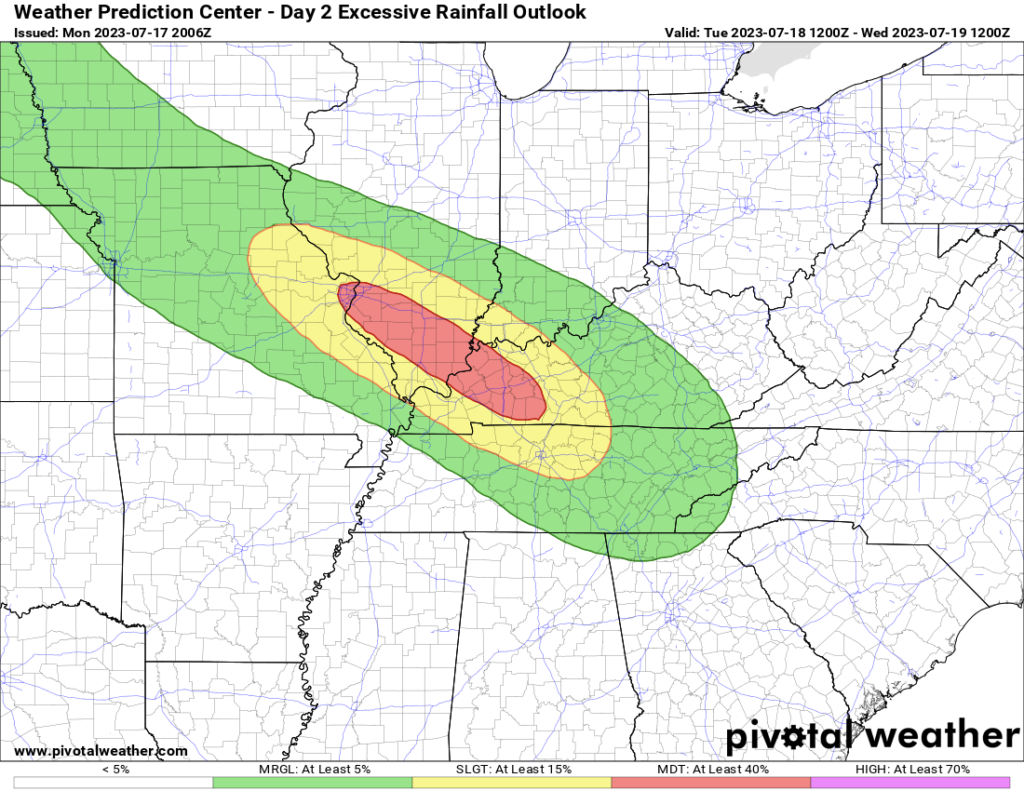 The SPC also has WABBLES in a Marginal to Slight Risk of severe weather for today. The primary concern, by far, will be the potential for damaging straight line winds and large hail.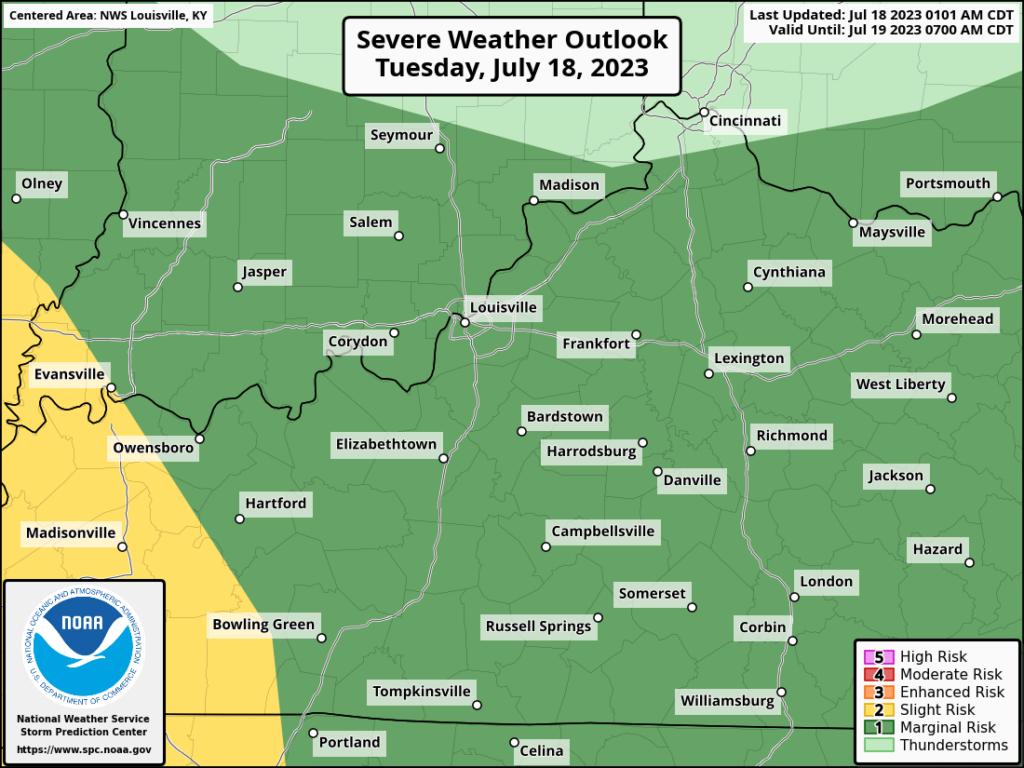 Model Guidance has struggled with how this will play out from a future radar standpoint, but given the state the atmosphere will be in, the threat is there nevertheless.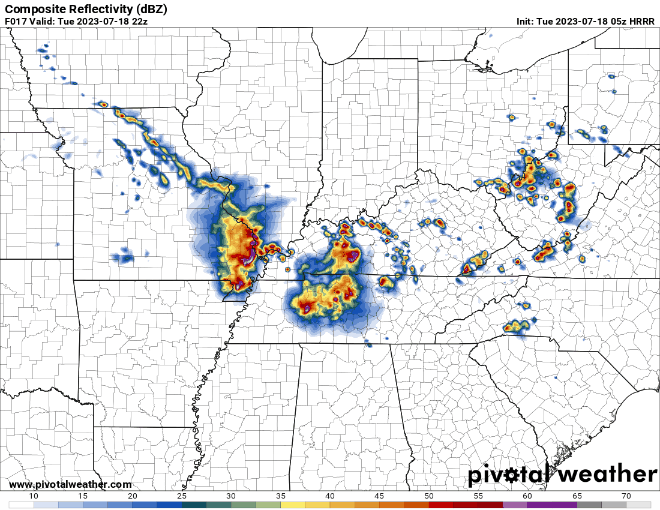 First off, PWAT (precipitable water) will be incredibly high with areas seeing as high as 2″ values. With this product, the higher the value, the more water is available to the atmosphere to be turned into precipitation.
There will also be a decent amount of instability, this will help aide in the development of heavier rain and thunderstorms. Although severe weather is possible, it is likely the majority of the CAPE will go towards heavy rain.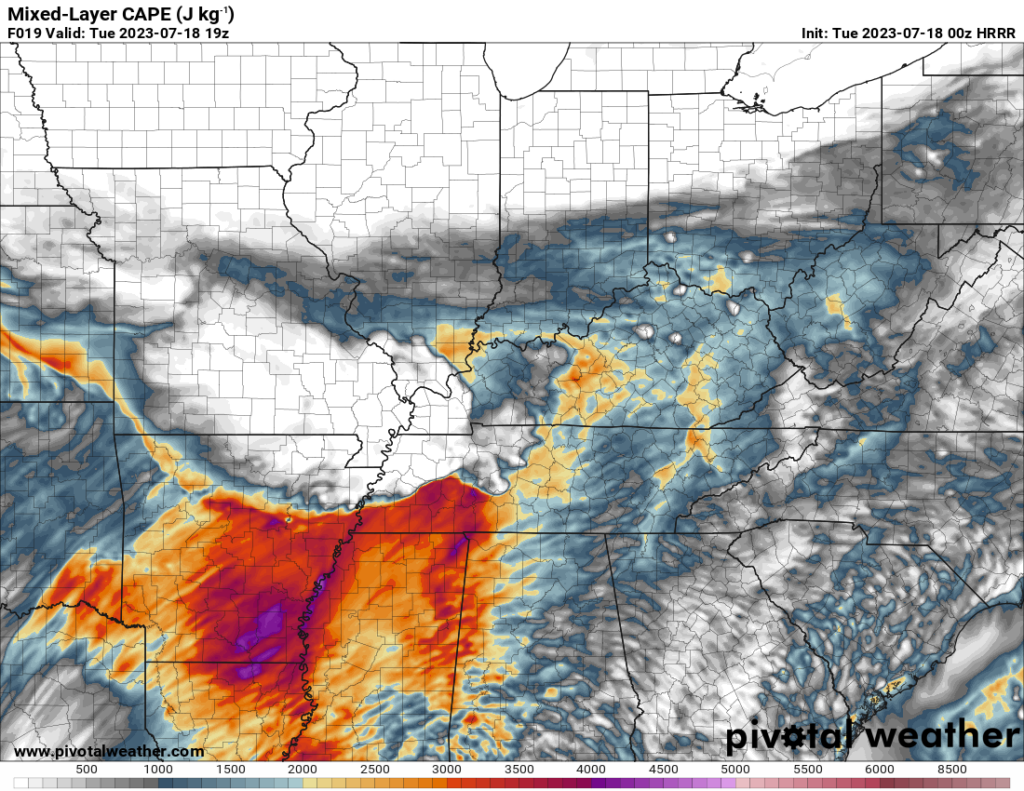 Lastly, we will see an unusually strong low level jet over parts of the region which will aide in the structure and maintenance of storms. Where this core of the strongest winds sets up will likely determine the main corridor of excessive rainfall and severe weather potential.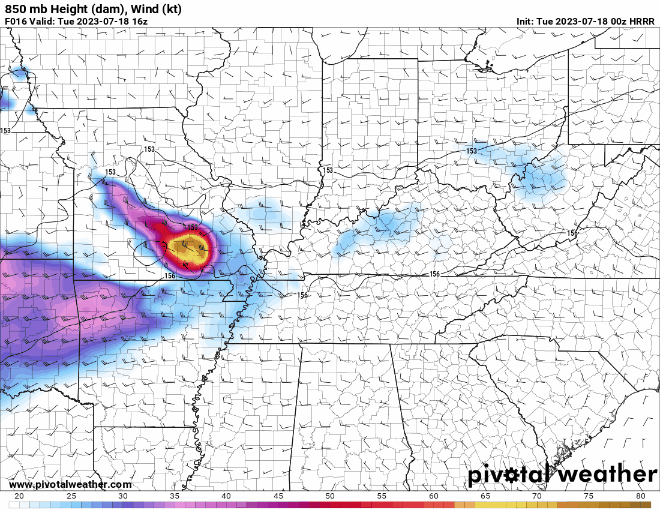 Tonight into Wednesday
Multiple rounds of heavy rain and storms will continue into late tonight and tomorrow morning before eventually dying off. This will leave Wednesday afternoon and evening relatively quiet around the region.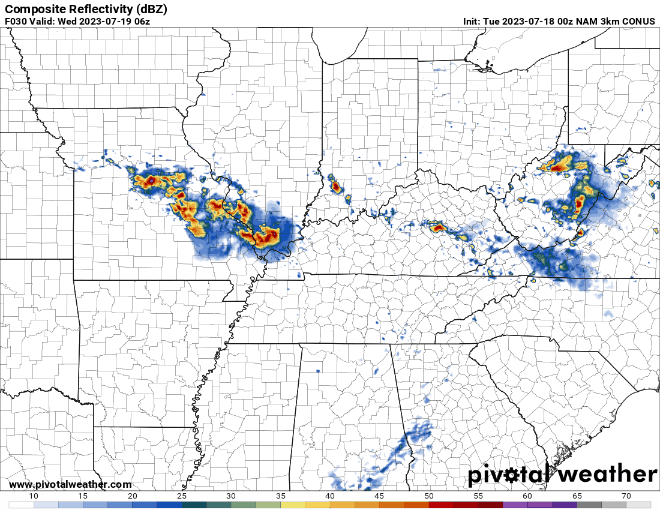 By the end of Wednesday, upwards of 1.5-2″ of rainfall will be likely. This much rain occurring over a relatively short period and over already saturated ground will make for quite the flash flooding potential.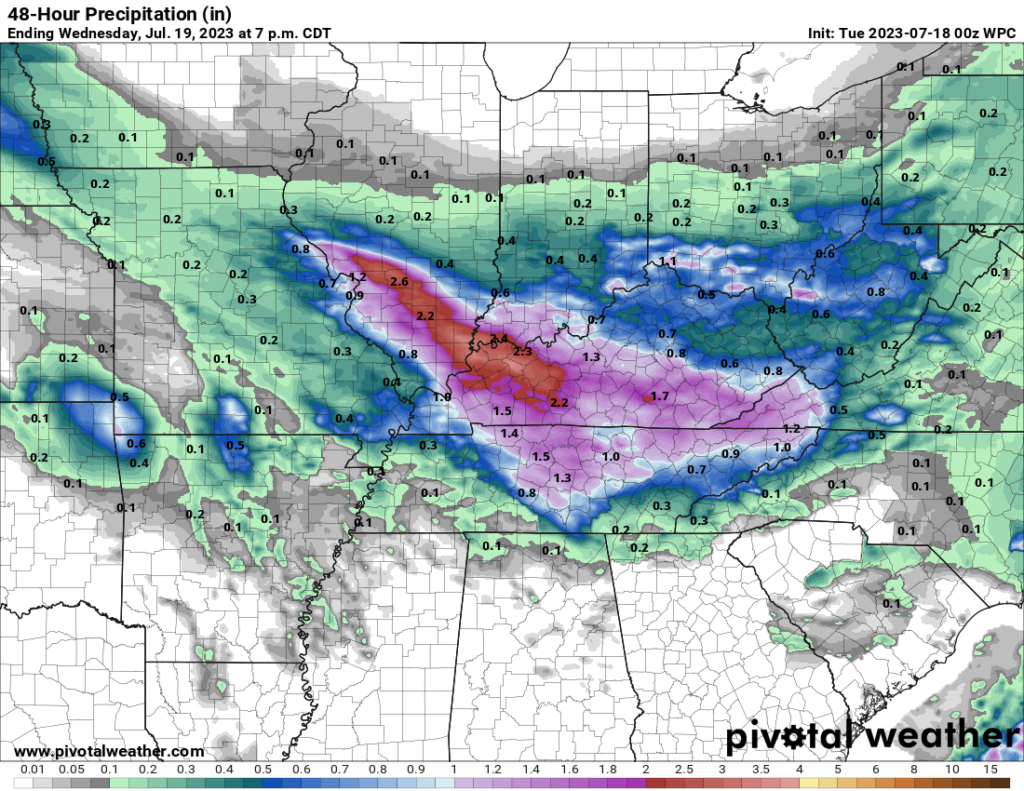 Thursday
Briefly talking about Thursday, a cold front will be primed to move through the region providing yet another opportunity for heavy rain storms. Severe weather potential will also need to be monitored with this as it becomes closer.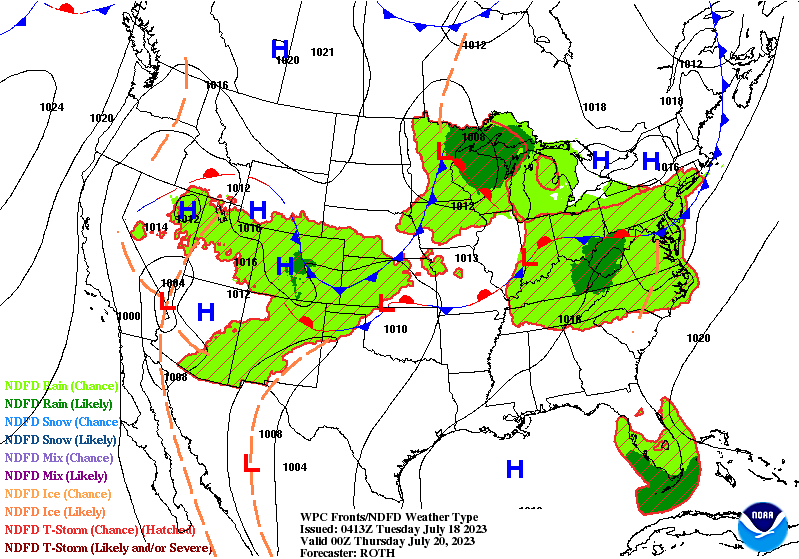 That will be all for today folks! I hope everyone stays dry out there and is safe with the incoming weather. I encourage everyone to visit us on our social media accounts @wxornotBG for further weather updates.
Have a blessed day!