Autumn is at our doors and it's finally time to let the season in. Good morning WABBLES and welcome back to another weekend forecast. We have experienced wonderful weather throughout this week so let the good times roll with great temps and beautiful skies. Let's bring out the pumpkin spice and fall foliage to kick things off the best way we can. Your weekend starts now.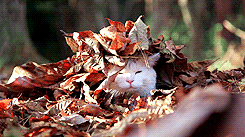 When Pumpkin Spice Season finally arrives (GIHPY)
Final Summer Day
Summer vibes keep things calm with mostly sunny skies for our Friday. With highs in the 80s and a light eastern wind, our weekend will have a fantastic start. Few clouds will linger around throughout the day as the light wind shifts to the northeast giving us lows in the 50s to set the stage for the first day of Autumn.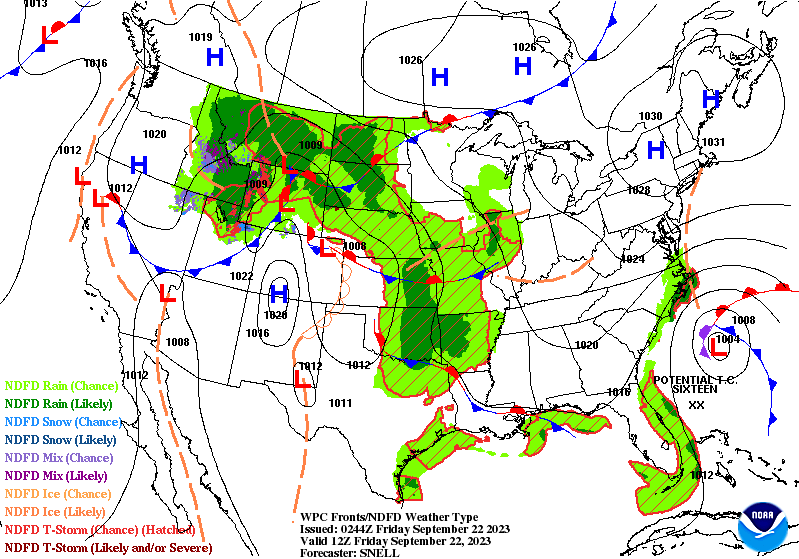 Perfect last day of summer but we will be watching the system to our west and northwest (WPC)
Autumn Arrives
That calming northeastern winds will pick up to 5-7mph as we head into the morning hours this Saturday. Perfect sky conditions for those participating in the Med Center Health Care 10K Classic. Sunny skies throughout the day with a few more clouds showing up to the party as highs remain in the 80s. With the conditions persisting into the afternoon, it will be the perfect time for an outing to the BGFD Firehouse Festival at Greenwood Mall and the Bulter County Art Guild Showcase. Partly cloudy skies will be in attendance for our Saturday night with lows in the 50s and a calming northeastern wind.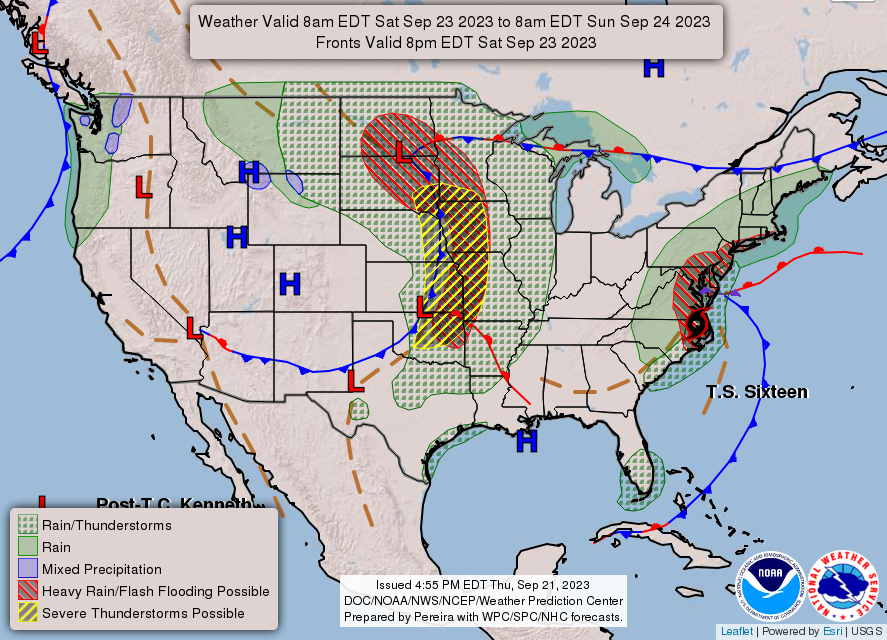 Rain chances loom as our weekend slowly comes to a close (WPC)
Sunday Splash
With Autumn temps coming into play, so will the rain chances for our region. Increasing clouds will give us mostly cloudy skies with highs near 80. Setting the tone for the rest of our day with more clouds moving into our region as we head towards the overnight. Lows in the 50s with a 20% rain chance near midnight to signal a possible rain start for a few of us during the upcoming week.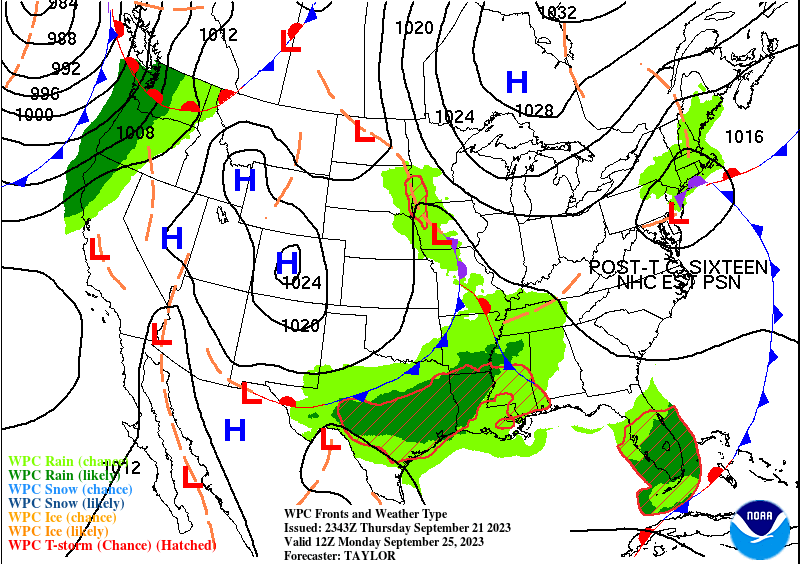 Late-nightt rain chances to a possible wet week. (WPC)
That concludes our weekend forecast for the first days of autumn. Take some time to enjoy the wonderful weather and events going on in our region. Keep your umbrellas and raincoats ready for any potential shows as we kick off the first full week of fall. Have a great weekend everyone and always remember. Stay classy and WABBLE on.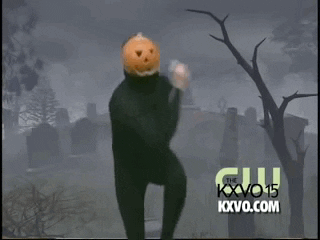 Slowly counting down the days (GIPHY)