Good Thursday morning to all those in the WABBLES community! I hope everyone has had a great week so far. We're looking forward to these temperatures cooling back down after Friday's cold front comes through. Read below for more!
Table of Contents
CUrrent High Pressure
Today's weather will be very fair, making a nice day to enjoy outdoor activities before tomorrow. Currently WABBLES sits under high pressure, with sunny skies all day and temperatures reaching back into the 70's.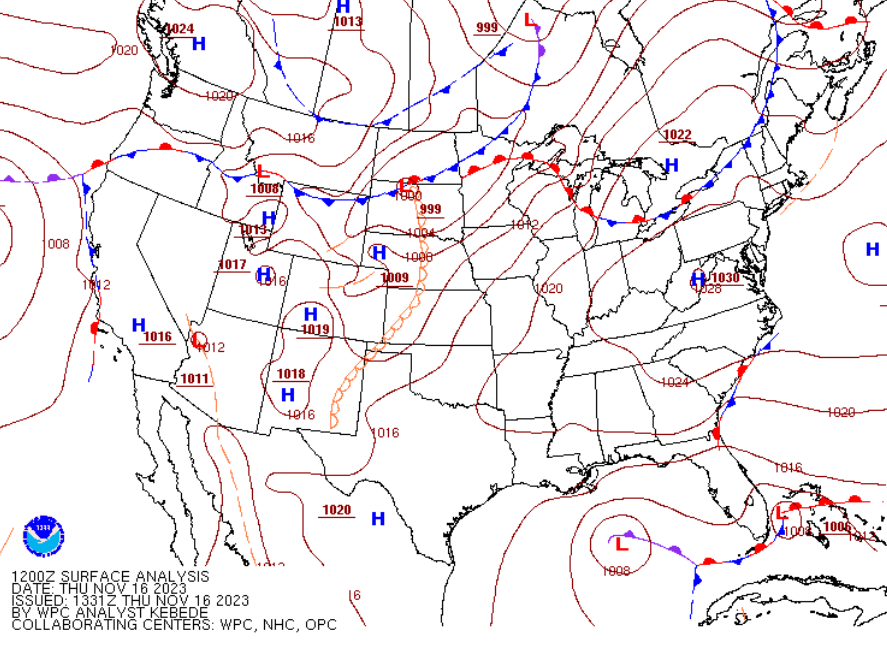 Rain chances will begin to increase throughout the night, and arriving roughly around 4am. This will linger on through most of Friday and into Saturday.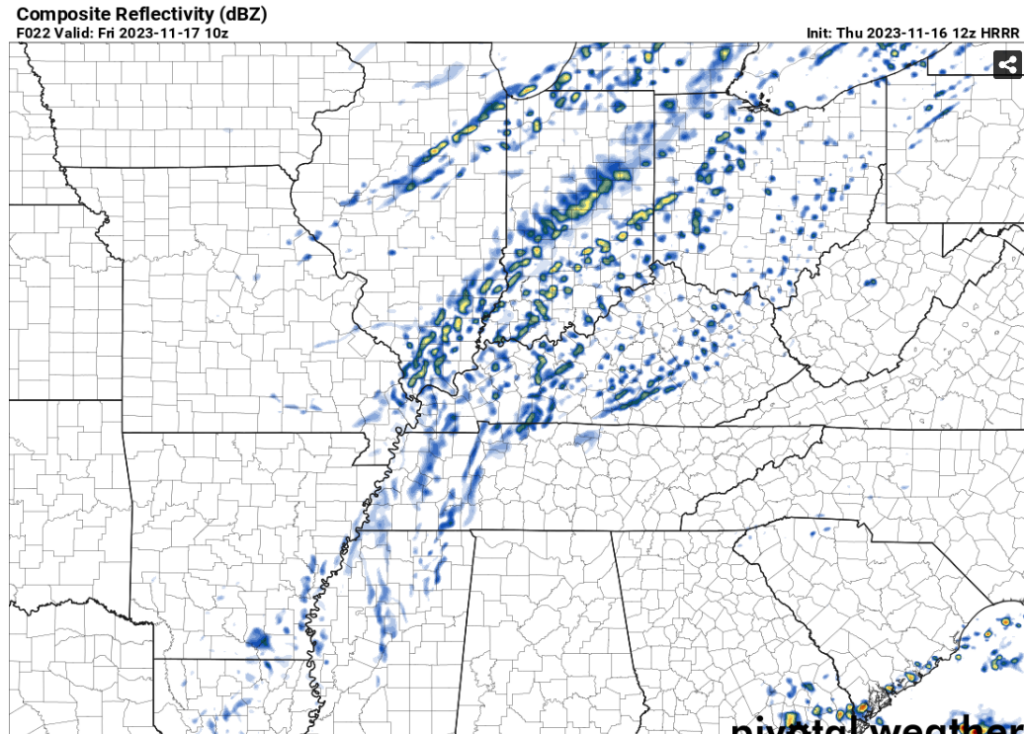 Friday Rain, Saturday Clear Skies
This weekend will have a rough start will Friday being rainy all throughout the day. With overcast skies, temperatures will remain relatively mild, with highs just into the 60's. Temperatures later in the night will drop back into the lower 40's, bringing much needed colder weather back into play.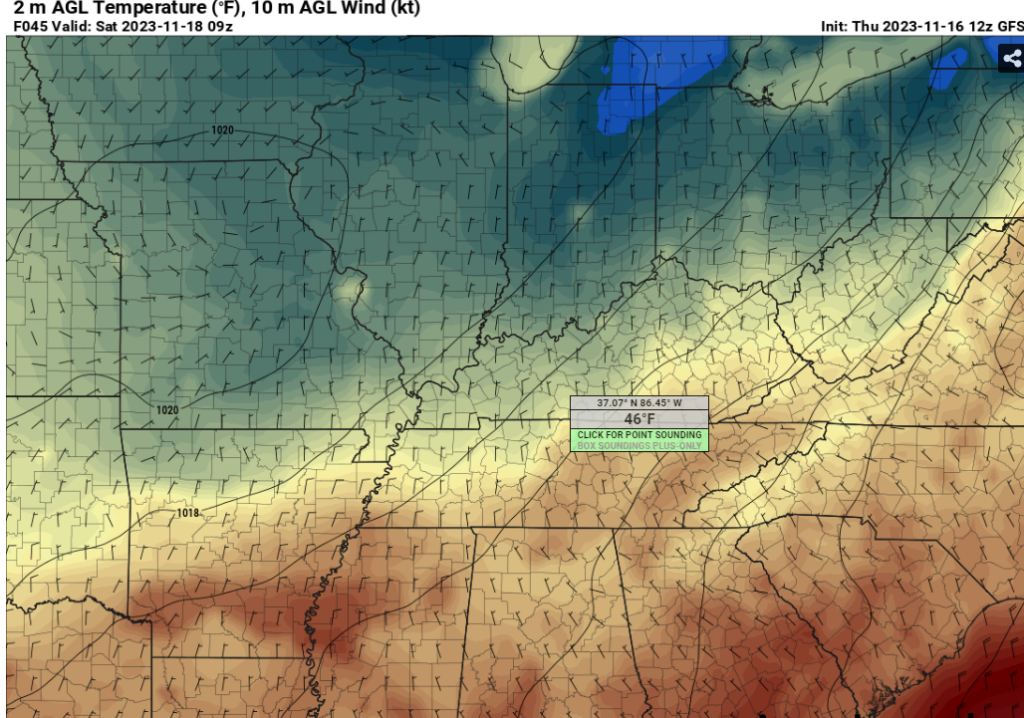 Quiet Rest Of The Weekend
After our cold front passes through, the weekend will be quiet and chilly, feeling just right for Thanksgiving week to begin. High's will yet again reach into the 50's, and lows dropping back into the 30's, but the beaming sun from the skies will make these temperatures feel very mild. Rain chances will come again beginning Sunday night, making yet another active start to the week.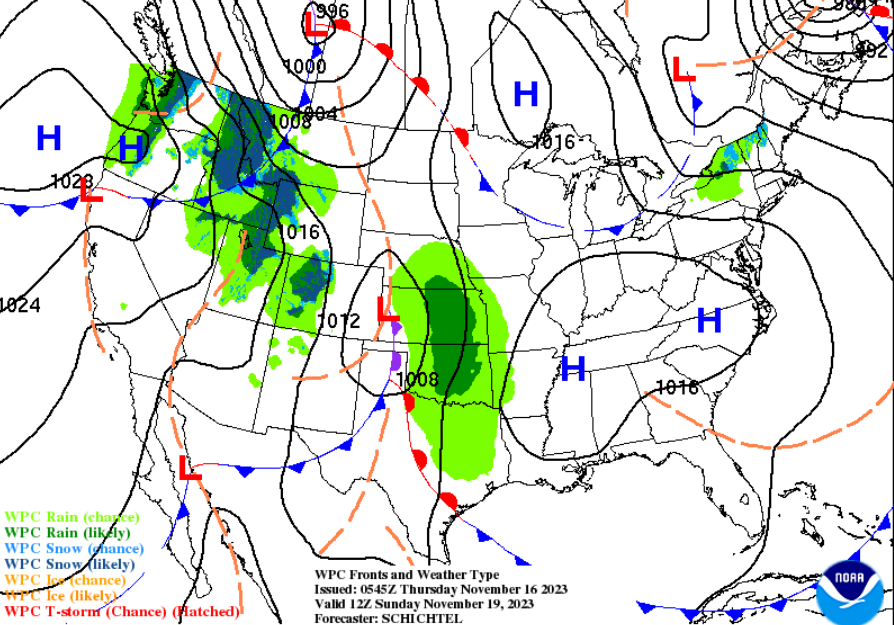 That's all for today everyone! Enjoy the rain tomorrow and your clear and sunny Thursday today! Don't forget to follow our social media pages for more info, and keep an eye out soon for a nice WABBLES surprise!