Happy Tuesday Morning my friends! It is a beautiful morning out there across WABBLES with the chance of showers and storms on the horizon along with warmer than average weather.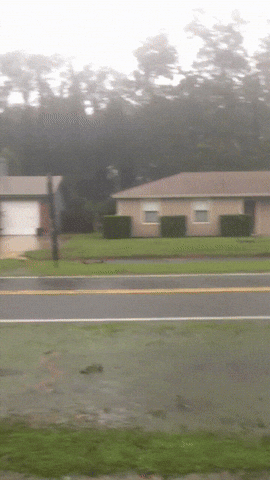 Current Conditions
At midmorning right now, temperatures are almost at 80 across much of the state already making for pleasant conditions.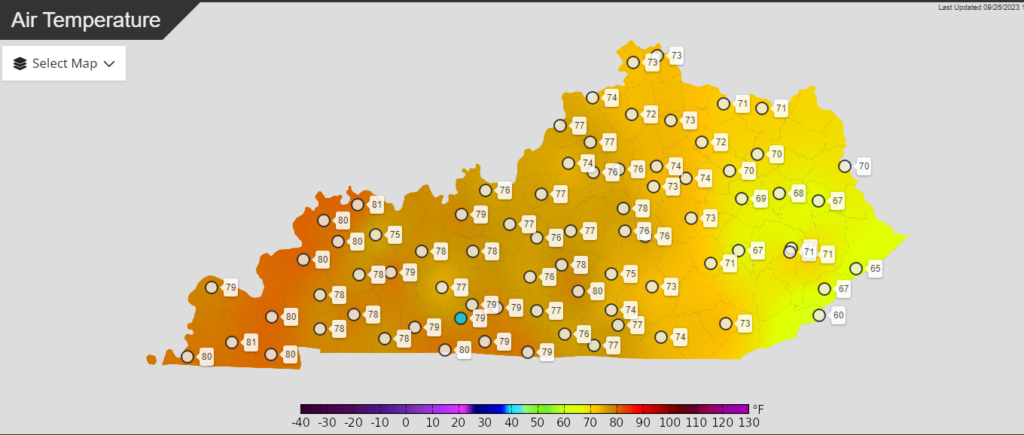 Looking at the nationwide scale, we see a trough with a low pressure centered over Iowa which will be the story for our showers and storm potential. High pressure ridging is centered across the western US with more storms over Florida.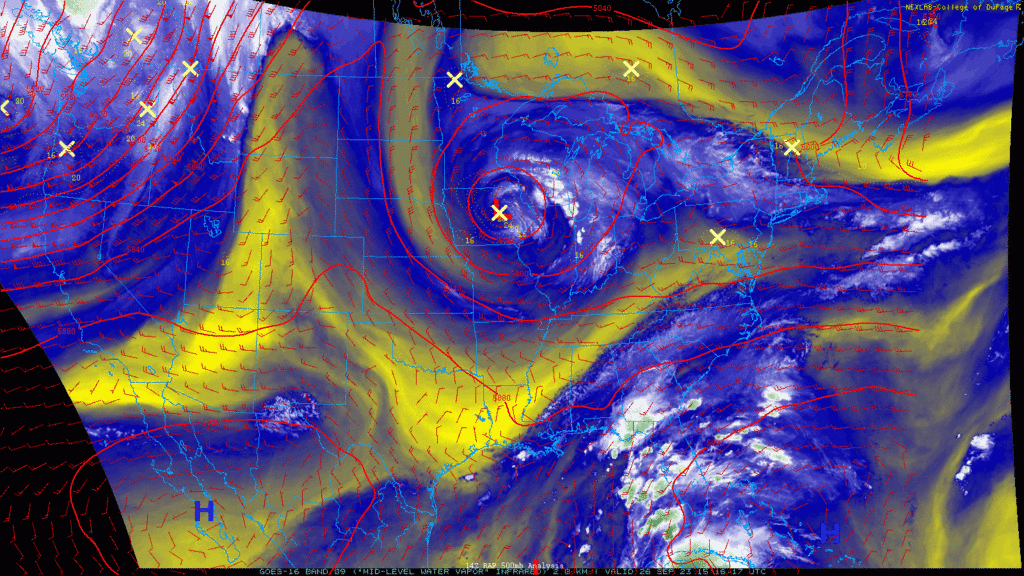 Rain & Storm Chances
The low pressure over Iowa will slowly move and spin across Indiana while providing opportunities for areas of showers and thunderstorms across the region, including WABBLES.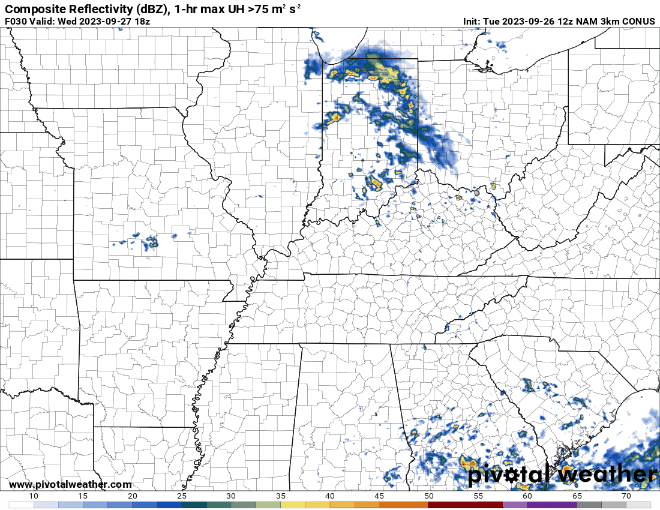 The SPC does have an area highlighted for a Marginal Risk (level 1/5) for severe weather that includes parts of WABBLES on Wednesday. Storms will struggle to go severe in the environment and the best are will be east of WABBLES.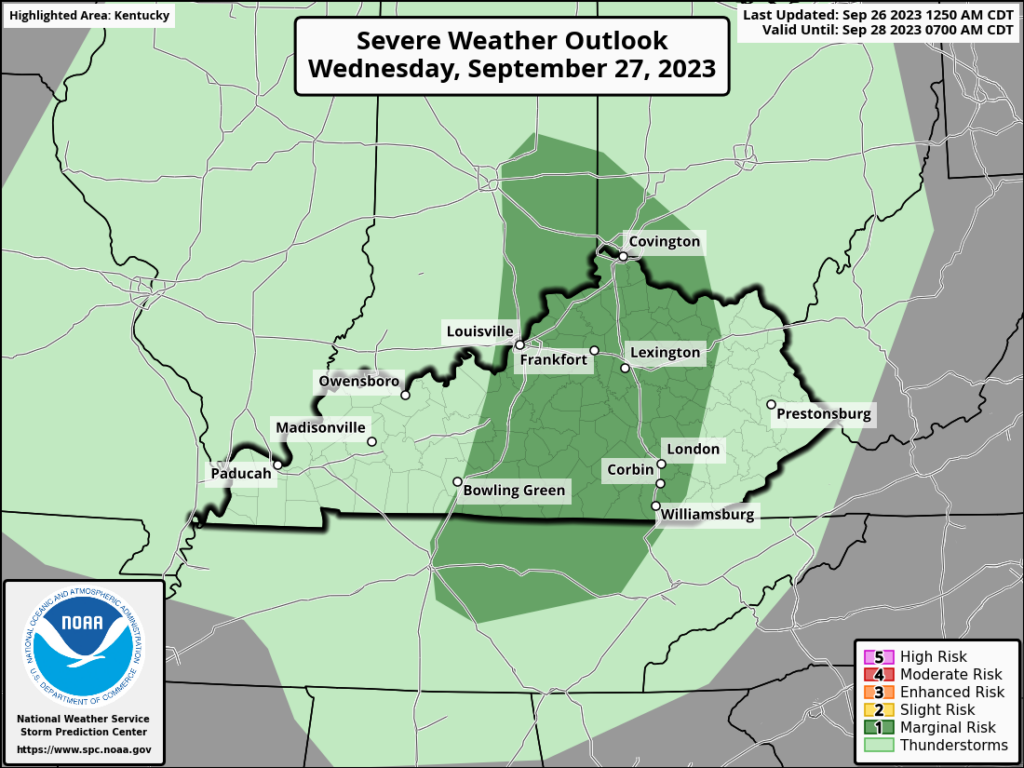 Long Range Temperatures
The 6-10 day temperature outlook does not look great for those that are wanting fall-like weather. A very expansive swath of above average temperatures are expected with no likelihood of significant changes.
The 8-14 day temperature outlook is not much better either for fall lovers, so I wouldn't be breaking out the sweaters quite yet.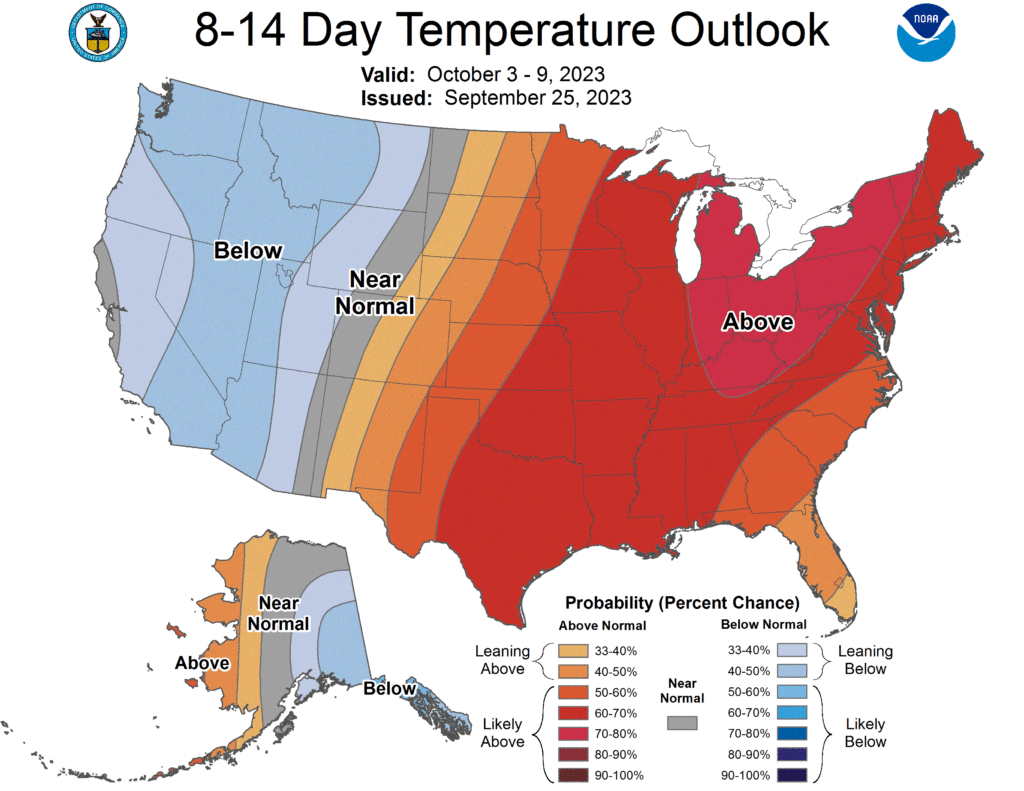 That will be all for now folks! Try to stay dry out there with the incoming rain chances and cool with the warm temperatures. I encourage y'all to visit us on our social media accounts, @wxornotBG, for the latest weather information.
Have a blessed day!