Good morning and welcome back to another WABBLES weekend forecast. We experienced pleasant weather leading up to another fantastic Friday. Fair weather is here to stay with a few showers out to play while we gear up for another eventful weekend. So, click the tongs and prepare for a Fiesta. Your weekend starts now.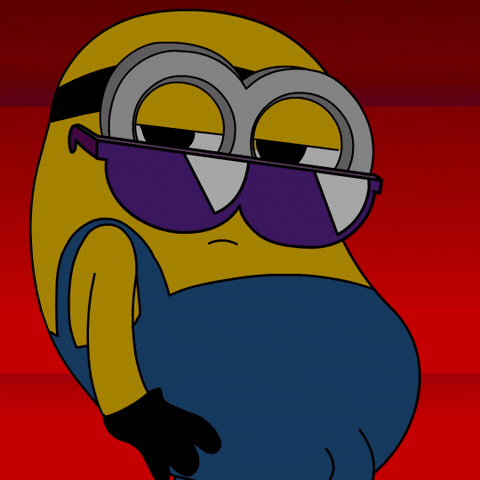 Start the Weekend off with Style (GIPHY)
Fiesta Friday
Kicking off our Friday with mostly sunny skies and several clouds to keep us company. With highs in the 80s and a light northeastern wind, it will be a phenomenal start to the first day of the BG Festival that will last the entire weekend. Increasing clouds as we head into the overnight with lows in the 50s and light winds from the north.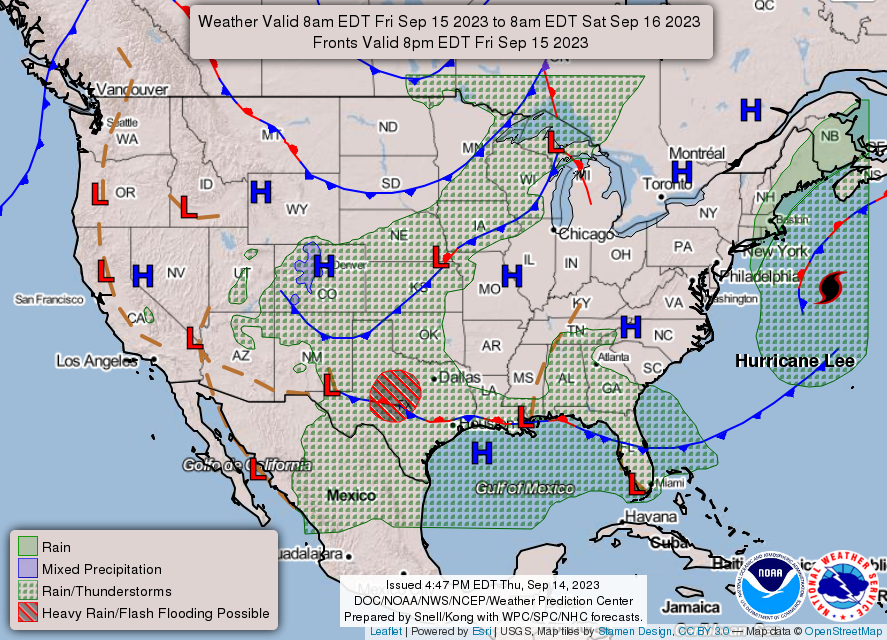 Highs keeping the Raindrops away so we can go out and play (WPC)
Umbrellas at the ready
While the Hilltoppers hit the road to take on Ohio State, some of us will be taking on a few raindrops. Partly sunny skies keeping highs near 80 along with a light northern wind during the first half. The slight chance of showers and a possible thunderstorm with a 40% chance of precipitation during the second half will persist into the evening with the rain chances decreasing overnight. Partly cloudy skies keeping the lows in the 50s during our Saturday night.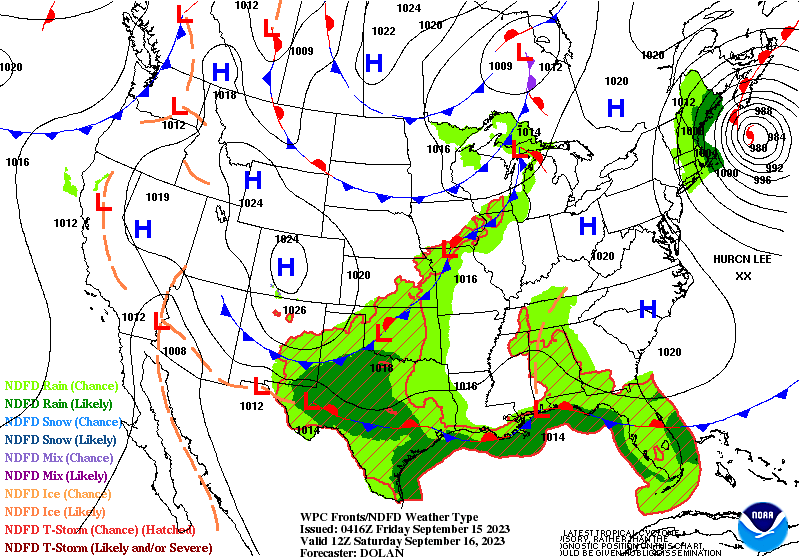 just a little rain chance for our region but, I can't say the same for the Northeast (WPC)
A Few Raindrops
As our weekend ends, the pesky rain chances persist. Decreasing clouds with a consistent 20% chance of showers throughout the day. With highs in the 70s, a few of us will have to keep those umbrellas ready for a possible shower. There are mostly clear skies with lows in the 50s while bringing our Sunday evening to a close.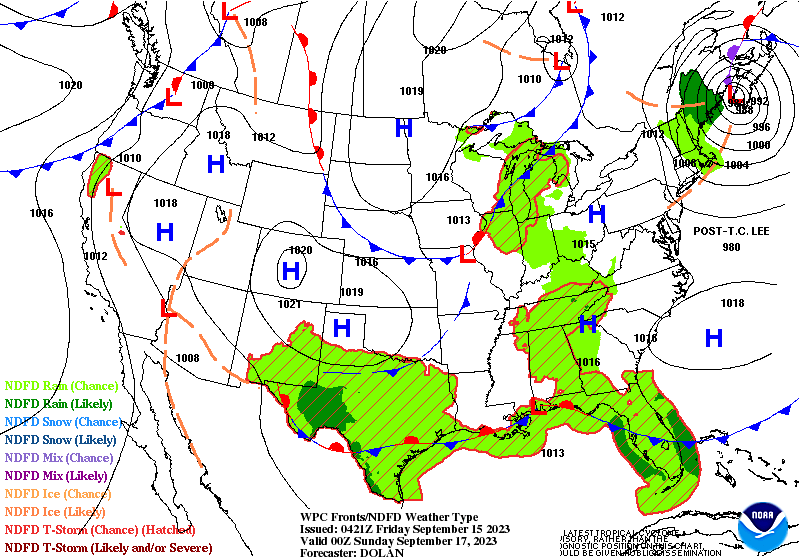 There might be a few more raindrops but at least it's not hot (WPC)
There you have it folks. Despite the chances of rain, we still have plenty of time to enjoy the dazzling weekend weather. With fall on the horizon, things will get spooky in WABBLES with our sights on Halloween.  Have a Fantastic time at the festival and any weekend adventures you get yourself into while putting another week in the books. Stay classy and wabble weather chickens.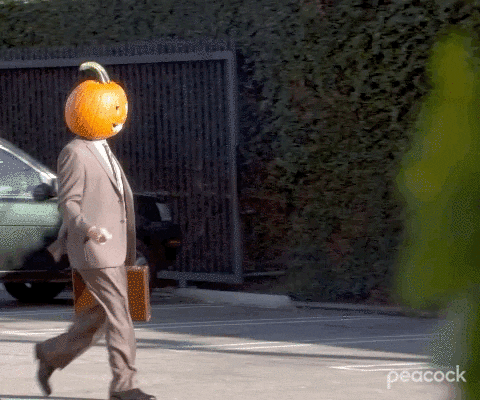 Spooky season is the best season (GIPHY)