Table of Contents
Good morning and Happy Thursday fellow WABBLErS! The past few days have been relatively quiet, but we will finally see some more rain today and into tomorrow. There is also a risk for heavy rainfall and potential localized flooding risks. Read below for more…
MORNING SHOWERS
A low pressure system to the west of WABBLES will bring rain showers into the area into this morning, continuing from Wednesday night. An estimate of 1-2.5 inches is expected; however, a few areas may have more from a few convective storms as well. There is a risk of localized flooding due to the showers and more potential for the convective storms as well. The most recent atmospheric sound, or a SKEW-T, shows a rather moist environment with only a bit of instability, with PWAT values of 1.79 inches.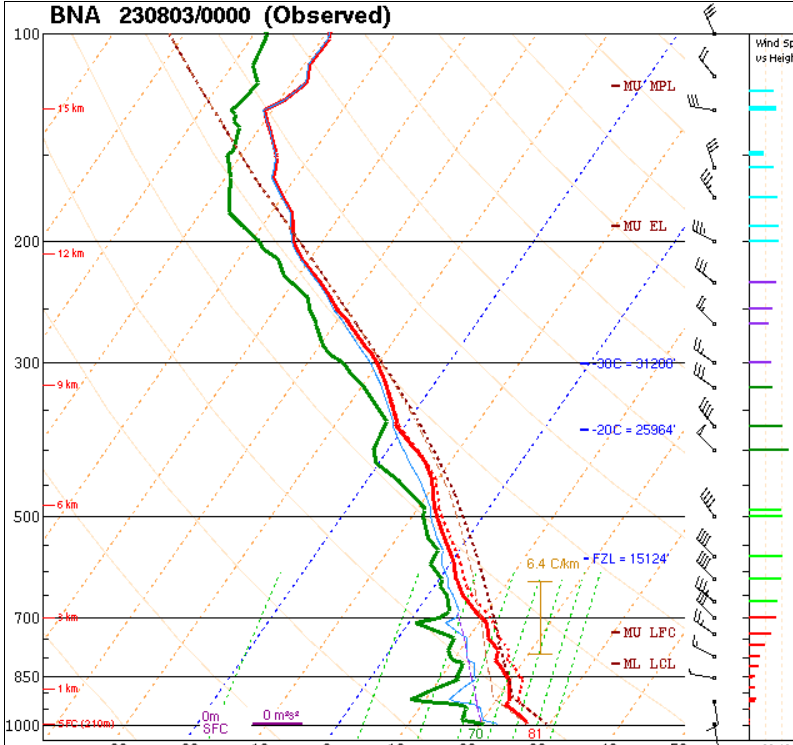 Rain seems to stop roughly around 3pm, with another round coming into WABBLES into late tonight. Quantitative precipitation amounts across most of Western Kentucky are expected to be near 2 inches or more.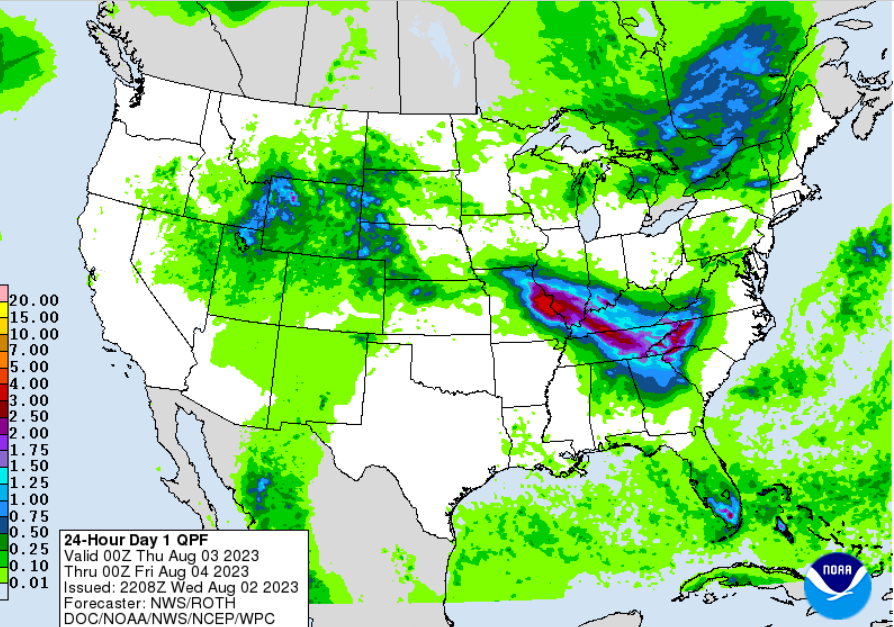 FRIDAY RAIN OUTLOOK
As mentioned before, more rain will come into play later into the night after just a small break. A near warm front/low pressure system will continue pushing east, bringing less intense, but longer lasting rain into WABBLES. A few more convective storms may come into play as well, bringing an even higher chance for localized flooding in certain parts. From today into Friday morning, there is a Slight (2/5) risk for excessive rainfall according to the SPC. Looks like everyone should stray away from Fairview for the next few days…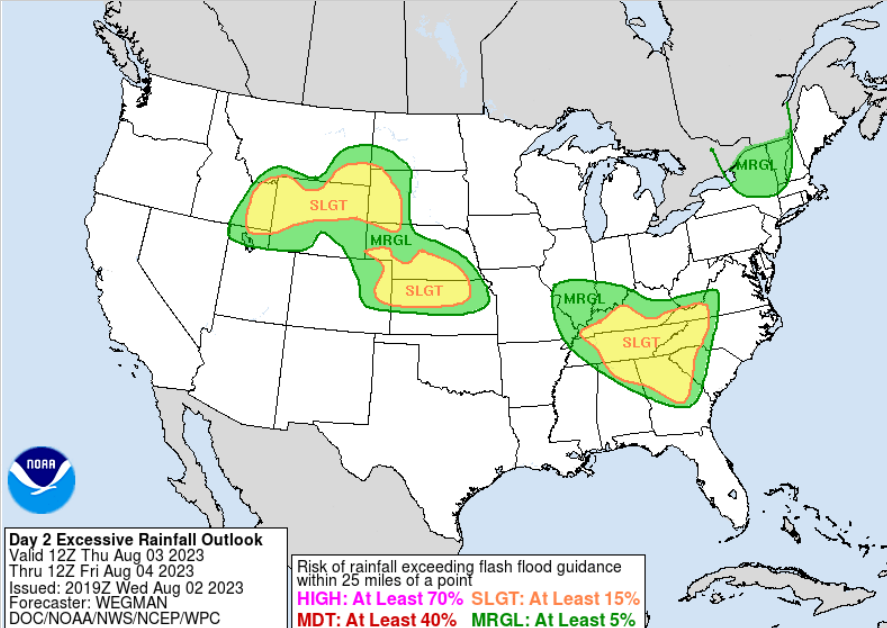 A SIMILAR WEEKEND OUTLOOK
We hope no one has plans for the weekend that involves the outdoors, because the weekend seems to be the same in sense of rain showers continuing! There will also be storms continuing periodically with these showers throughout the beginning of next week as well.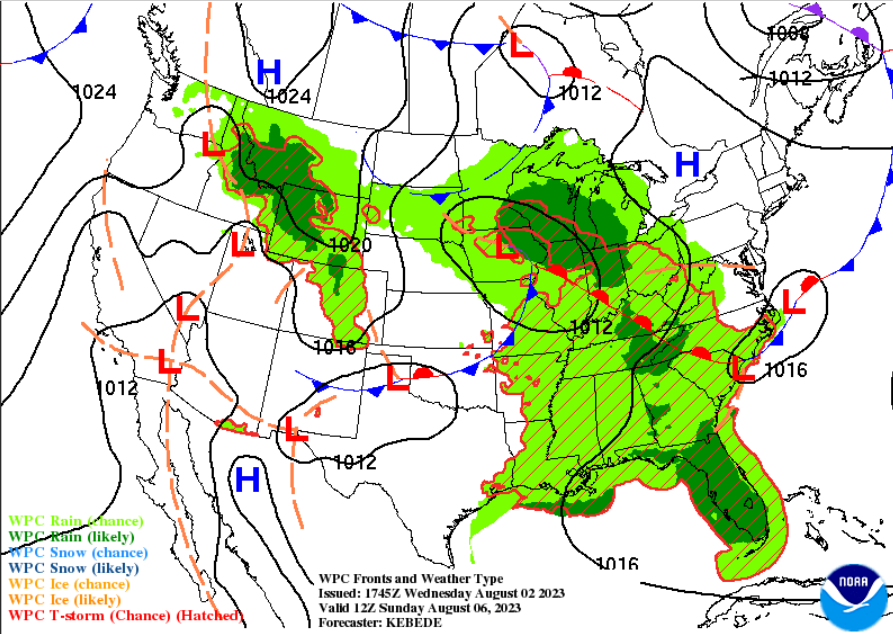 That's all for today everyone! We hope you have a good Thursday, and remember to avoid areas prone to flooding (Fairview more specifically), and stay dry! Don't forget to follow our social media pages for the most recent weather updates that are listed below.