Good morning WABBLES! We hope everyone is having a great Monday morning so far. Did you know that today is National Lucky Penny Day? That means see a penny, pick it up, all day long maybe you will have good luck! Which, is exactly what we need for Wednesday and Thursday Storm Chances. Today, you can expect […]
Today
We have moisture slowly pushing its way through our area due to a cold front passing by. There is a slight chance of showers for any early morning commuters but the rain should be out of the area by 9am. Expect a mostly cloudy day with a high around 67 and the low around 57.
Tuesday
For tomorrow rain chances pick back up around 2pm and continue into the evening/overnight hours. A slight risk for thunderstorms around 8pm is possible. We are expecting the high to be around 81 and the low around 67. Following the low pressure system moving Southeast of our region will be a warm frontal boundary, which will only increase our rain chances mid-week.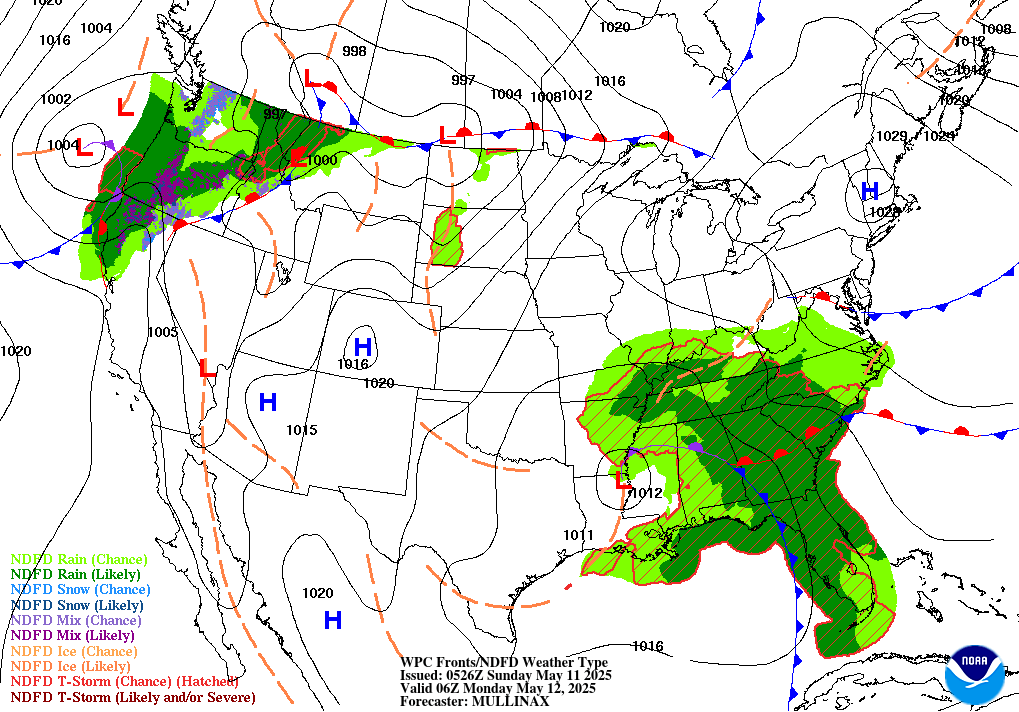 Wednesday / Thursday
For Wednesday, we still will have a warm moist airmass tracking through. From this we can expect showers and possible thunderstorms throughout the day and into Thursday. Around 8pm Thursday evening we are hoping to see those rain chances decrease and have mostly clear skies. The potential for some of these storms to become severe is possible.
Dry conditions are expected to return Friday through Sunday. Friday we are looking at a high around uppers 70s and temperatures will continue to rise into the mid 80s for Saturday and Sunday. As always, stay up to date on changing weather conditions this week through our social media outlets. Have a great week folks!