Good morning, folks! As the saying goes, April showers bring May flowers. Somehow, someway, it is already May, but this week's forecast suggests we may have some leftover April showers. Follow along below as we will be unpacking the week ahead.
Monday
Today's weather will provide a pleasant start to the week with dry conditions and a high in the low 80's. Waking up, skies will be mostly sunny hopefully giving you a little bit of motivation to start the week off on the right foot. However, as the day progresses, expect cloud cover to increase with mostly cloudy skies by late afternoon/evening.
During the evening and into the overnight, scattered showers and thunderstorms will be working their way through the area. Expect a low of 63 degrees.
Tuesday and Wednesday
A low-pressure system is responsible for the rain introduced to the region tonight and then as well on Tuesday. During the day Tuesday expect scattered showers and storms to still be a threat, but we could also see a few peaks of sunshine with partly cloudy skies. With these storms, winds could gust as high as 25mph. The high temperature will be in the low 80s once more.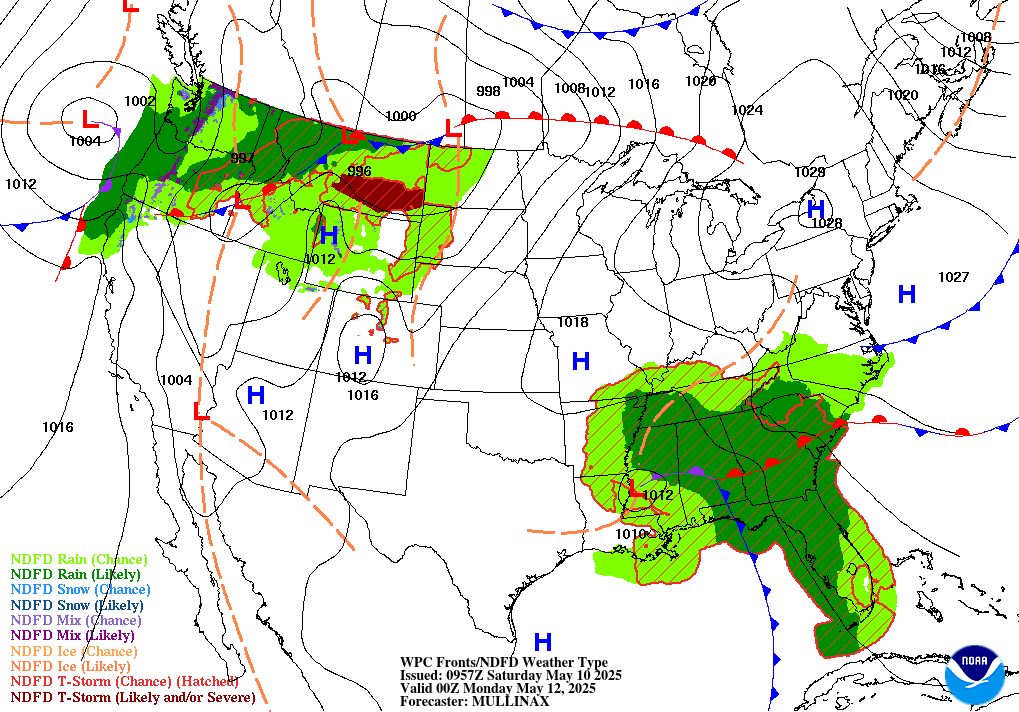 In the evening and overnight, showers and storms become likely with rainfall totals expected to be in the range of a quarter to a half an inch.
Wednesday will be a bit drier and a bit cooler with only isolated showers expected and otherwise mostly cloudy skies as well as temperatures in the mid 70s.
Thursday and Friday
The end of the week forecast is fluidly changing with new model data. There is a chance we may see some severe weather, but for now, expect more of the same of on and off rain and storm chances throughout both days.
That's all for today! Be sure to follow our live weather feed on our social media pages @wxornotBG. Have a great week.