Good Monday Morning folks! I hope everyone has had a great weekend and has been enjoying this stretch of quiet weather. We still have a couple of days of that quiet weather, but we will be seeing the chance for rain returning this week.
Today
Not a whole lot to talk about with regards to today. We will experience what we have been experiencing the past few days, heat and not much activity. Speaking of the heat, highs for today will generally be in the upper 80s. I would not be shocked to see some areas feel like it is in the lower 90s however.
The radar will be rather clear tomorrow, but the skies may not necessarily be. You might see some haziness thanks to some elevated smoke and occasional clouds. This should be pretty light, however, as the bulk of it should be moving away from the area.
Tuesday
Tuesday could see the return of the isolated rain chances. However, the supply of moisture available makes me question just how great of chances we will have.
When we look at precipitable water, a way to measure how much water/moisture is present in the atmosphere, we generally like to see values around and over 1.5″. Tuesday WABBLES will be more focused in an area just below that threshold.
Since we are so close to that threshold physically and numerically, it is worth mentioning. So, be on the lookout for some very isolated showers on Tuesday (chances below 20%)
Switching gears to temperatures, I would expect highs on Tuesday to be similar to today, or in the upper 80s.
Wednesday
Wednesday is when we can see the more definitive and higher chances for rain returning. Models are bringing in a cold front into the Ohio Valley as a whole which will help drive these rain chances. I would like to mention, though, that I question if this cold front makes it to us before it loses steam.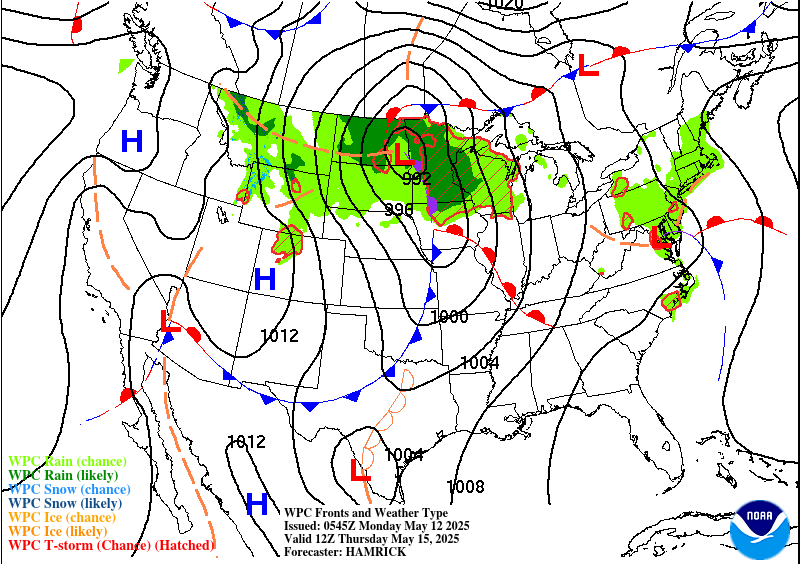 Regardless if the cold front makes it to us or not, we will likely see rain.
I would not expect a washout, however, just a day with on and off rain chances with totals likely being just over .5″.
Now, for highs on Wednesday, I would expect to see them in the lower 80s.
Thursday
More rain chances will exist on Thursday but this will be the more typical pop up and scattered showers existing throughout the area.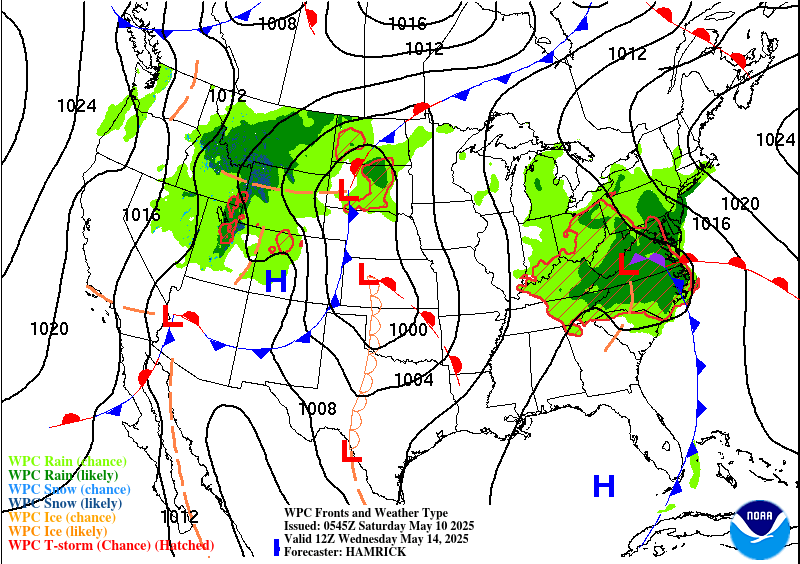 Thursday will likely see highs in the low to mid 80s making for a toasty, but not unbearable day.
Friday
Friday looks to be generally an almost carbon copy of Thursday. Scattered pop up shower chances and warm temps.
For Friday, expect highs to be in the mid 80s once again. Again, hot, but not hot enough to make you want to extinguish the sun.
That will be all for this post folks! It was great talking to you all and I hope everyone can enjoy the weather this week, even if we see some rain. I encourage all of you to come and visit us on our social media pages linked below.
Have a Blessed week.