Good Monday morning everyone! Yesterday Hurricane Ida made land fall as a Category 4 storm creating havoc and destruction for those in its path. Now, it is making its way through Mississippi as a Tropical Storm. There is no question that we are expecting the remnants of Ida to impact WABBLES.
Today
Out ahead of a cold front in the warm sector, we will stay mostly cloudy today with the chance of showers and storms all day long, mainly after lunch time. Some of this action will be our firsts tastes of Ida. These storms will be the same caliber of what we have been seeing with flash floods possible, along with frequent lightning.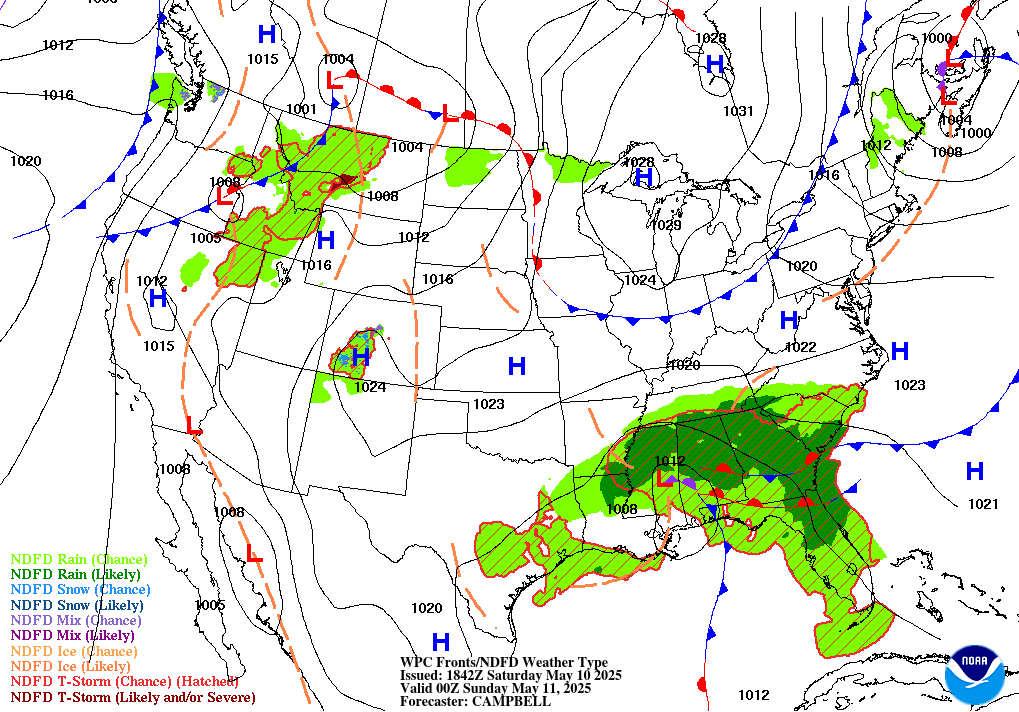 We will reach a high of 90 degrees before we move into the overnight when the first batches of rain from Ida are expected to arrive.
Tuesday
Tomorrow and tomorrow night, folks, will downright be soakers for the region. This is when the core of the rain from Ida will move through, likely to cause issues throughout the region. The National Weather Service has already issued a flood watch for the area which goes into effect Tuesday at 7am and lasts through Wednesday at 7am.
At this point, models agree that we can expect to, at minimum, see 2-3 inches of rain out of this system by Wednesday around noon. Higher amounts closer to 4+ inches are certainly not out of the question for places who find themselves getting hit with more intense bands.
The cold front I mentioned early will interact with this system causing our temperatures to feel more like fall than late August. Expect the high to only climb to 73 degrees. Another factor to consider is that winds will be on the order of about 25-35mph, creating issues for trash cans, flower pots, and falling limbs from trees.
Overall, be prepared for intense rainfall in a short amount that will likely fall "sideways" due to the wind. Remember, do not attempt to drive through standing water—it can be LIFE THREATENING. This system will be out of the region by Wednesday afternoon with sunny skies to wrap up the week.
That's all for today's post. Follow us on twitter, @wxornotBG, as we will post updates to the storm track as Ida approaches the region. Stay dry and have a great week.