Good Monday Morning to all of you around WABBLES! I hope you have had a great weekend out there, despite all of the rain. We have a lot to go over today in this blog post, so get ready!
Before I dive into the forecast for the next few days, I want to take a moment and sum up the overall pattern you can expect throughout the week. That pattern will be none other than pop up scattered storms as we reach our high temperature every day. We will have a bit of a wildcard thrown into the mix on Wednesday with a tropical system but that will not be around for long.
Today
Today will feature a forecast similar to the weather we experienced this past weekend. This means, starting off, to expect more scattered rain showers and isolated thunderstorms.
Those who catch themselves under the stronger showers have a chance at seeing between .5″ and 1″ of rainfall. Locally higher amounts, however, are possible as always.
These additional rain chances are brought to you in part by the very muggy conditions we will experience tomorrow. We will likely see dewpoints well into the 70s again leading to a very moist atmosphere.
This will also lead to our highs in the lower to mid 80s to feel a bit more like it's almost 90 again.
Today in a nutshell
Highs around 82 / Heat indexes reaching as high as 87
Scattered rain and thunderstorms.
Excessive Humidity
Isolated rainfall amounts up to 1″ possible
Tuesday
So, to sum up the forecast for Tuesday, take the Monday forecast and basically copy and paste it for Tuesday. That is not that much of an exaggeration considering conditions will be quite similar to today.
We will see even more scattered rain/storm chances as everything heats up throughout the day. These will be virtually identical to the storms we have been seeing all Summer.
Dew points will be around 70 once again leading to more excessive humidity. At this rate, it will be so humid that you might as well wear your swimsuits anytime you're outside.
Lastly, we will see some more heat for today with highs around the low to mid 80s once again.
Tuesday in a nutshell
Highs around 83 / Heat indexes reaching as high as 90
Scattered rain and thunderstorms
Excessive Humidity
Wednesday
Wednesday is when we will get to mix things up a bit. This will be thanks to what will be the remnants of the now Tropical Storm Fred sitting in the Gulf of Mexico.
After TS Fred makes landfall, it is projected to move north northeast throughout the southern states. The National Hurricane Center has the remnants passing over far Eastern KY.
This will likely put it just to the east of WABBLES reducing, but not eliminating our chances from rain from this storm. We could still see some rain from the normal pop ups and anything that drifts over west from TS Fred.
Other than TS Fred, we can expect normal conditions when it comes to temperatures with highs in the mid to high 80s once again.
Wednesday in a nutshell
Highs around 86
Rain chances with remnants of TS Fred / Pop up Showers
Excessive Humidity
Thursday
Thursday we start to go back to the typically trend we have been having around here. That, of course, means more scattered showers and storms throughout the afternoon.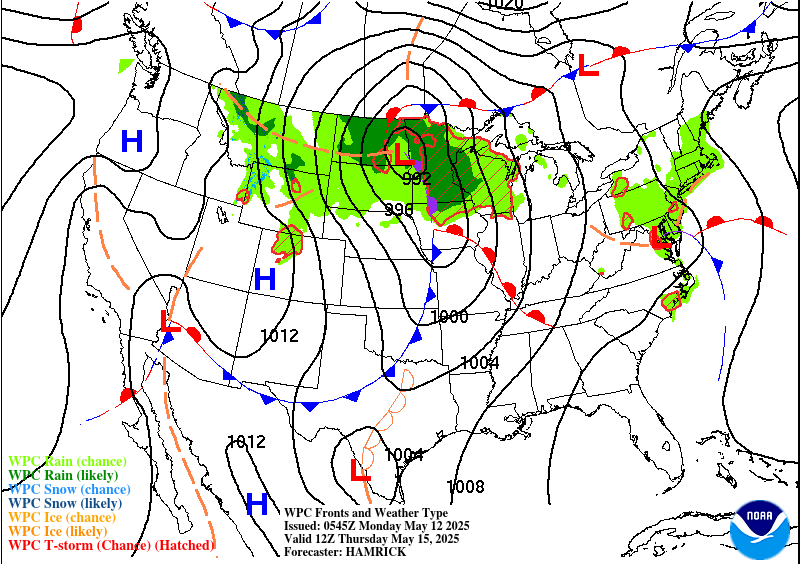 Highs will be typical once again hovering around the low to mid 80 degree range. So, all in all, a very average day for WABBLES.
Thursday in a nutshell
Highs around 84
More scattered pop up shower and storm chances
Excessive Humidity
Friday
Hey, remember my joke earlier about copying and pasting a near identical forecast? well I am tempted to make it again because Friday looks eerily similar to Thursday. We will see more pop up showers and storms thanks to the large amount of moisture and heat we will experience.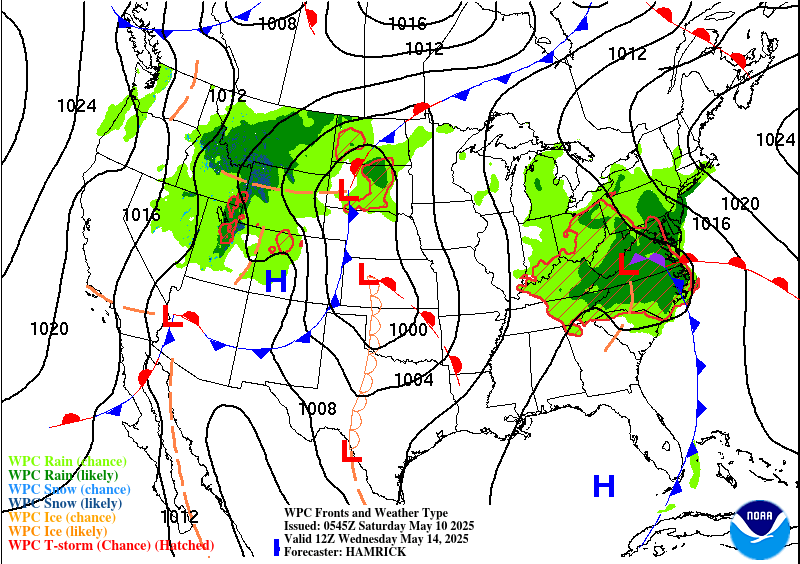 Speaking of that heat, I would expect some warm highs around the mid 80s once again.
Friday in a nutshell
Highs around 84
Scattered pop up shower and storm chances
Excessive Humidity
That will be all for this blog! I hope everyone has a great week even with all of the rain chances. I strongly encourage everyone to come and visit our social media sites linked below for more frequent updates.