Good Monday morning, everyone. After a pretty calm weekend, this week's forecast appears to have the same general idea: hot days with storm chances in the afternoon. Summer is in full force, but are you surprised? It is almost July after all.
Today
The bulk of moisture is currently located well to our north around the Great Lakes region. With that being said, some showers are possible late this morning. These showers should be relatively short, and will not amount to much of anything. Depending on how much instability we can gain this afternoon from sunshine, we do have a risk of pop-up showers and thunderstorms this afternoon. Chances will generally be around 30%, with the primary threats being isolated heavy downpours and lightning. As the National Weather Service says, when thunder roars, please, go indoors! Today's high temperature will be around 91 degrees, with a decent amount of humidity left over after morning rain showers in the area.
Tomorrow
For Tuesday's forecast, we can basically take Monday's forecast, and do it all again! Once again, depending on how much instability we can from afternoon sunshine, we do have a risk of pop-up showers and thunderstorms on Tuesday afternoon. Keep in mind, severe weather is not expected from these pop-up storms, but remember my friends, every one of these storms does have the potential to produce gusty winds, heavy rain, and lightning. Highs for Tuesday will be around 93, with the humidity switch turned up slightly higher. Note: afternoon showers will reduce high temperatures in some areas as indicated below.
The Week Ahead
Starting on Wednesday, moisture levels are expected to creep slightly further south. Our general forecast remains the same through Friday, but rain chances will jump to around 50% every day. Because of this, temperatures will also fall to the mid 80's, but please do not sleep on the humidity!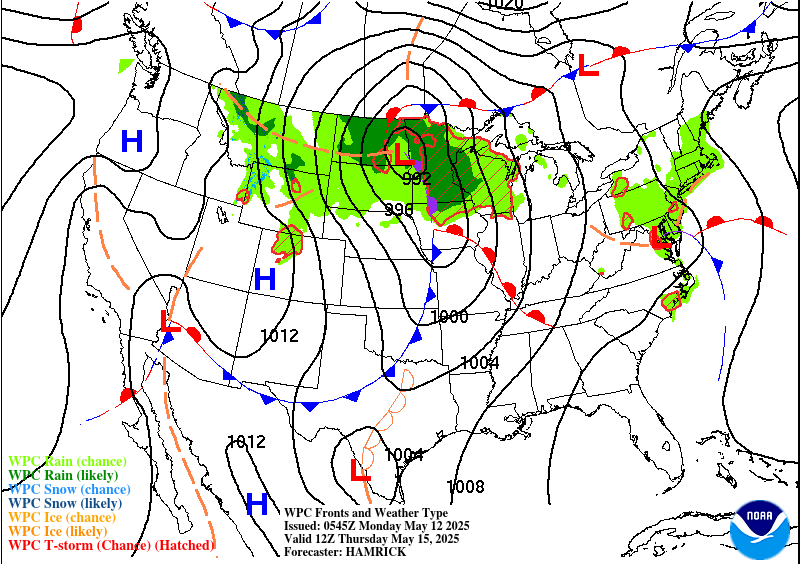 We will have to watch for some isolated flooding chances towards the end of the week. In general, though, we should be able to maintain this rainfall as long as it is spread throughout the week. We will continue to update this through the week.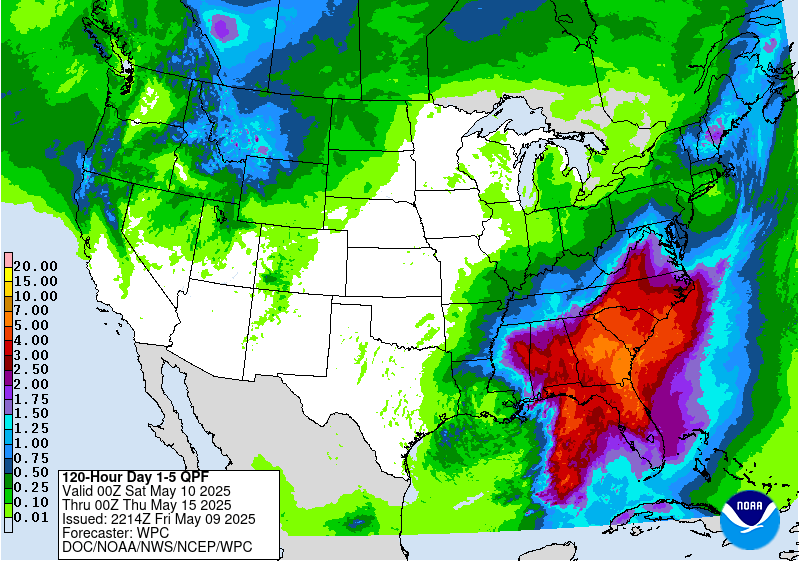 That will do it for today's post. I hope you all have a wonderful start to your week! Remember to follow our socials @wxornotbg for the latest weather updates.