Good Saturday Morning Folks! I hope everyone is ready for the weekend, it will certainly be a hot one. Unfortunately, however, we aren't looking to get any relief from the scattered rain and storms quite yet.
Today
Rain and isolated thunderstorms are still in the forecast for today! The good news, however, is that the overall chance is lower than it was the past few days.
The threats that will be presented are the same as the past few days, mostly very heavy rainfall. The dew points tomorrow will be around 70, and those areas that feature higher dew points, will likely have a higher chance of seeing rain. This will likely be areas west of WABBLES.
Those very high dew points will cause highs tomorrow to feel higher than they really are. Actual highs will sit around 90, but heat indexes will reach very close to 100.
These levels of heat will be very dangerous if you are not hydrated and kept rested. Please remember to drink plenty of water, take rest when needed, and apply plenty of sunscreen.
Sunday
Closing out the weekend, there will be some additional rain chances. These chances will be in the form of a cold front that will be draped across the area by late morning.
The limit to where the broken line of rain stops is still an uncertainty. With that being said, I would still say that all of WABBLES has a chance of seeing this rain as of now.
This cold front will keep the highs slightly lower than today, mainly in the mid 80s. It will still be plenty warm, just not nearly as bad.
Early Next Week
Starting off the work week on Monday, High pressure will be setting in leading to much more pleasant conditions.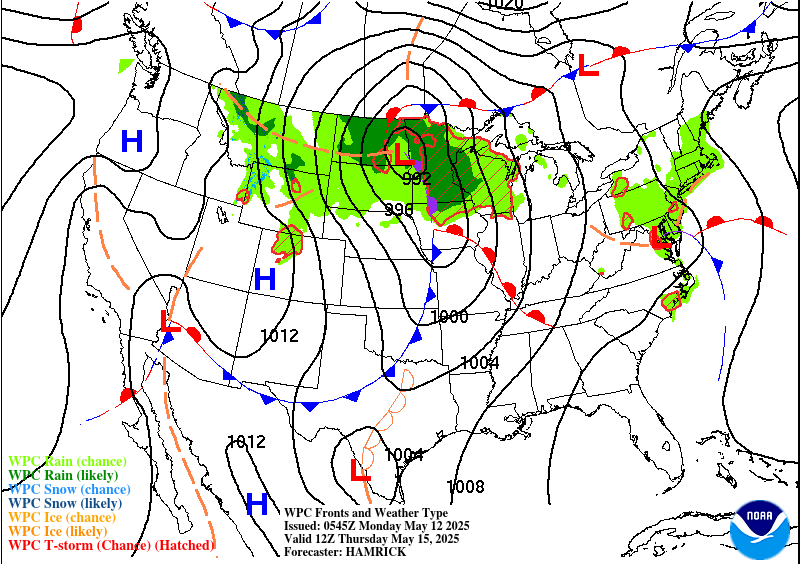 Highs starting out for Monday will be similar to Sunday's in the mid to upper 80s.
Switching gears over to Tuesday, similar conditions to Monday will persist thanks to that high pressure still centered off to the west.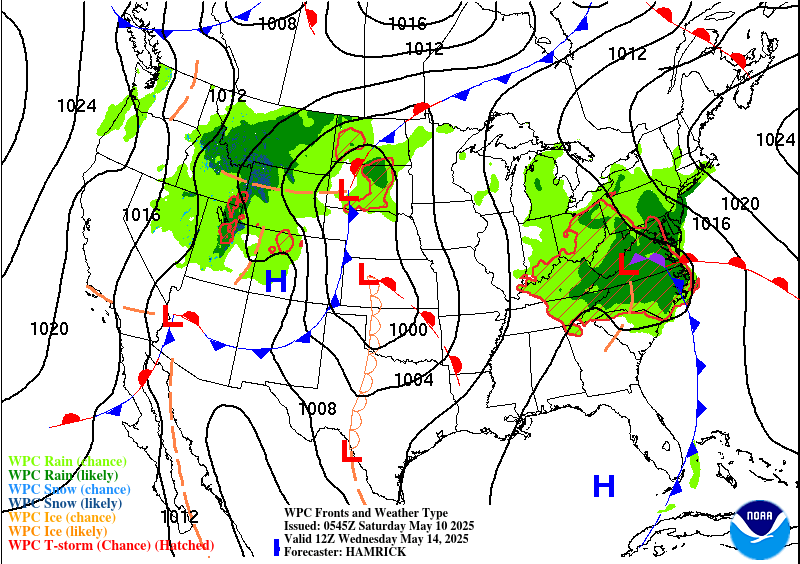 Highs on Tuesday will again be in the mid 80s, leading to very boring conditions to open up the week. This is certainly a welcome change from all of the scattered rain and storms we have been seeing.
That is all for this blog post folks! I hope you all enjoy this weekend, but also stay safe out there! I encourage you all to visit us on social media listed below for further updates.