Hello everyone, a stormy pattern is settling in, with at least scattered rain chances every day throughout the upcoming week. It is an active weather week ahead to say the least, so let's dive into the details below.
Today
After a cloudy start to the day, thunderstorm development is expected to start this afternoon. Winds out of the south around 5-10 mph are helping to drive Gulf of Mexico moisture into the WABLLES region. A few thunderstorms may linger after dark. An isolated severe thunderstorm cannot be ruled out for today. High temperatures will be in the 80's with nearby thunderstorms allowing temperatures to feel in the 90's
Tomorrow
Similar to today, showers and thunderstorms will be scattered by tomorrow afternoon. With highs in the 80's, humidity will feel like temperatures are in the 90's. Please make sure you are caution when participating in outdoor activities. With that being said, also make sure that when thunder roars, you go indoors! Like yesterday, widespread severe weather is not anticipated, but keep in mind that an isolated severe storm cannot be ruled out.
The Rest of the Week
These scattered rain chances will continue throughout the week ahead, with isolated rain chances every day going all the way through Saturday. The ground is going to become very saturated from days of rainfall, so some flooding issues will be possible. In addition to this, outdoor activities may be forced to wait several days before resuming. The National Weather Service says, "When Thunder Roar's, go Indoors!" This is an important saying to love, because even without tornadoes, lightning is a significant weather hazard here in the U.S.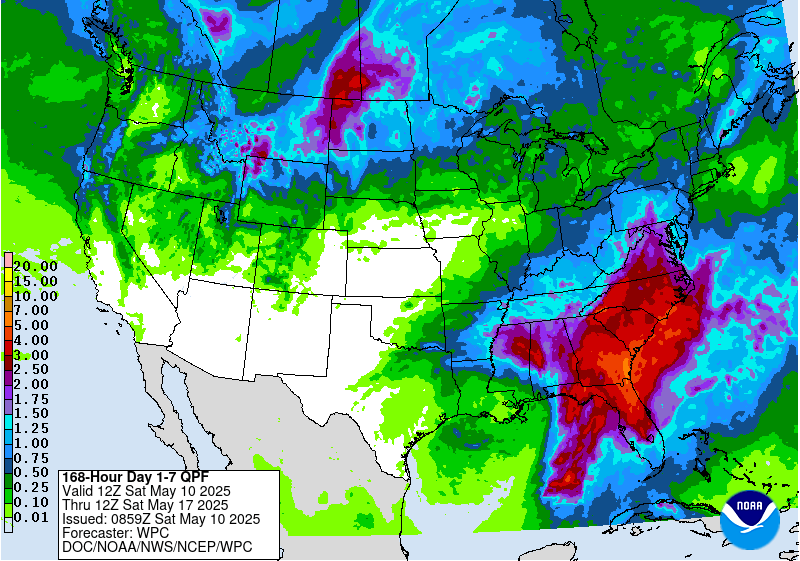 That will do it from us today. I hope you all have a great rest of your day. Remember to follow us on our socials for the latest weather updates @wxornotbg. With that being said, I do apologize for this blog post being a few hours late today.