Good Thursday Morning Everyone! I hope you have all had a great work so far, with what feels like very mild temperatures. On and off rain has also been steadily in the mix of things, with even more rain and storm chances for today.
Today
Starting off the forecast for today will be the forecasted highs around WABBLES. I would expect highs in the mid to upper 70s, not very June like if you ask me.
These rather mild temperatures will be met with some very sporadic thunderstorms. Generally, as temperatures rise throughout the morning into the afternoon, storms will feed off of that heating and pop up.

There will be a cold front sitting right over WABBLES, storms will likely develop right along that front and move eastward. This overall, is a very common occurrence.
The Storm Prediction Center (SPC) does note the possibility for severe storms with a Marginal Risk (Level 1/5). This Risk pretty much cuts WABBLES right in half.
Considering that many of these storms will develop right on top of us, the greatest risk for severe weather will be off to the east. This is where the storms will have more time to grow and possibly become severe.
Friday
Tomorrow will be a bit calmer, thanks in part to high pressure working its way over WABBLES.
However, similar to today, as the day heats up, some very isolated showers are possible. Overall though, this will not be a big concern for the day. Highs for tomorrow will remain in the upper 70s to lower 80s. As long as we can keep the skies clear, much of the area will likely reach 80.
Weekend
Starting off the weekend with Saturday, the high pressure previously mentioned will strengthen leading to a pleasant and hot day.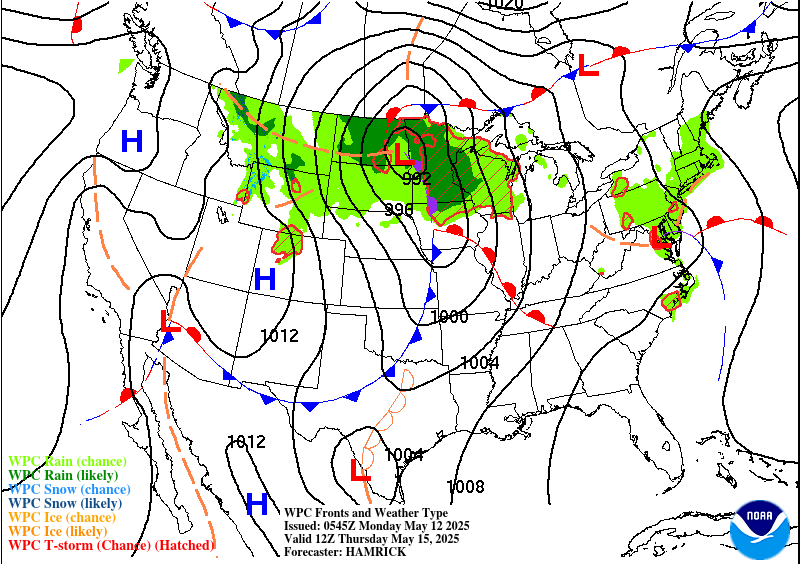 Scattered clouds will exist in the morning, but should start to get better throughout the day. Highs on Saturday will reach the upper 80s, leading to more normal temperatures in June.
Sunday will feature that high pressure moving out of WABBLES in the morning.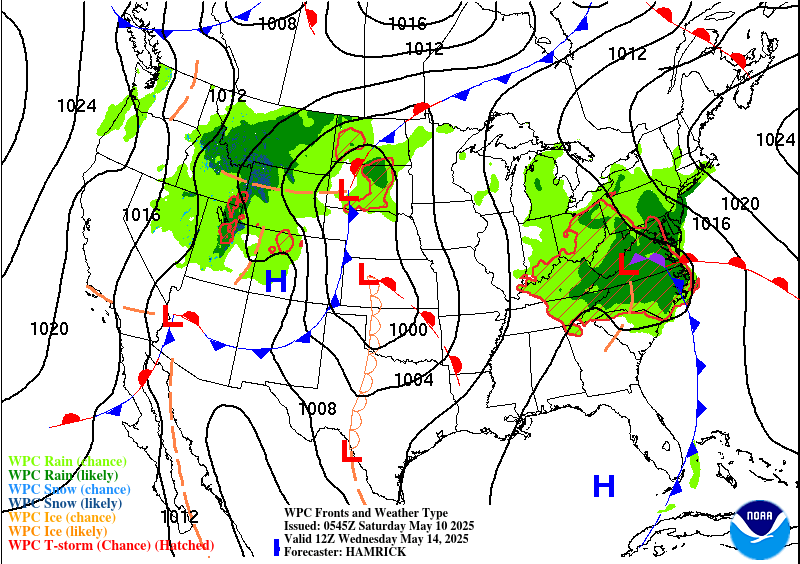 As the high pressure moves out, rain will move in. scattered clusters of rain showers will be persistent throughout the afternoon and into the overnight. Temps will remain similar to Saturday in the mid 80s
That will be all for this blog post today! I hope everyone has a great rest of your week and enjoys the nice first half of the weekend. I encourage you all to visit us on our social media pages linked below.