Good morning, everyone! Congratulations, you made it past Monday. As we head deeper into the week, you can expect one more day of beating the heat today as rain chances and a slight decrease in temperatures looks prominent later in the week.
High Pressure Keeps Us Dry and Hot For One More Day
That large high pressure we have been talking about the last few forecasts with influencing our weather here in south-central Kentucky, unfortunately will expire after today. For today though, it will continue to keep us toasty and with plenty of sunshine.
The high will reach right around 90 degrees for most folks. Into the evening, after 4pm, we have ever the slightest chance to see some pop-up, isolated storms due to some instability, but I really believe we will make it through the day without them.
Overnight, conditions remain mostly clear with a mild low of 67 degrees.
Change in Pace Beginning Wednesday
Things take a slight turn weather-wise thanks to an incoming low pressure system to the west beginning tomorrow. For tomorrow and Thursday, we will start off partly cloudy and see infrequent scattered showers throughout the day thanks to the low. The high temperature takes a slight dip both days topping out in the mid 80s thanks to the passage of a cold front.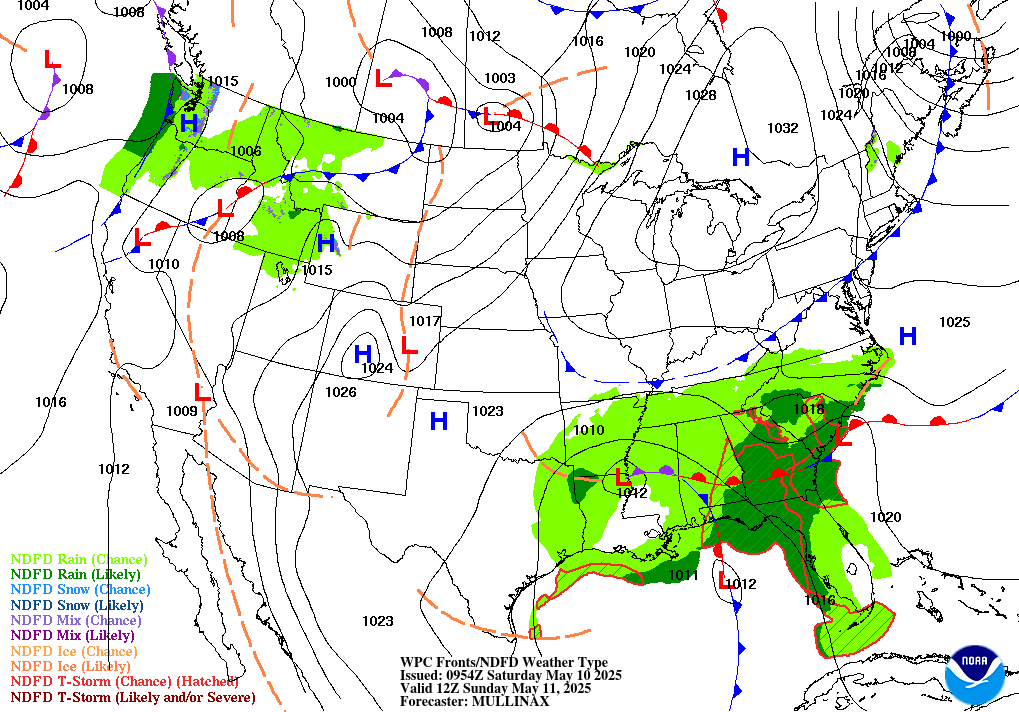 If nothing else, these two days will transition us from the dry weather we have experienced the past week, to much wetter conditions we have in store for us on Friday.
Friday looks to be the wettest day we have seen in awhile with plenty of showers throughout the day and possibly a thunderstorm or two.
Things quickly turn around on Saturday, setting the stage for a dry and beautiful Memorial Day weekend.
That's all for today! Thanks for reading and be sure to follow our social media outlets, @wxornotBG, and have a great rest of the week.