Good morning everyone! I hope everyone had a nice Mother's Day yesterday. I know I sure did, although mother nature's gift to us was not quite what I wanted- a soaker of a day. Rain chances for the next few days are slacking off, but we do have some cooler and cloudier days ahead.
Today
After a rainy Mother's Day, we have a dry couple of days in store. We do have some colder air in place, though, and temperatures will work their way into the 60's today after starting in the mid to upper 40's.
We will start to see some sunshine poking through later in the day, but for the most part we will be looking at a cloudy day ahead, with some light winds from the north keeping temperatures in the 60's.
Tomorrow
Tuesday actually looks to be pretty similar to Monday, with temperatures reaching the upper 60's by Tuesday afternoon. Most of the warmer air will be confined to the Gulf Coast states for the next several days, so expect the next few days to be a repeat of today.
The Rest of the Week
My friends, we are looking at some pretty quiet days in terms of the active weather pattern that we have been seeing. Temperatures all week long will be hovering around the upper 60's for highs, with temperatures on Friday looking to finally hit the lower 70's, as the sunshine begins to return a bit more. Some rain chances will be in store later into the week, but these rain chances appear to be lighter than what we experienced yesterday.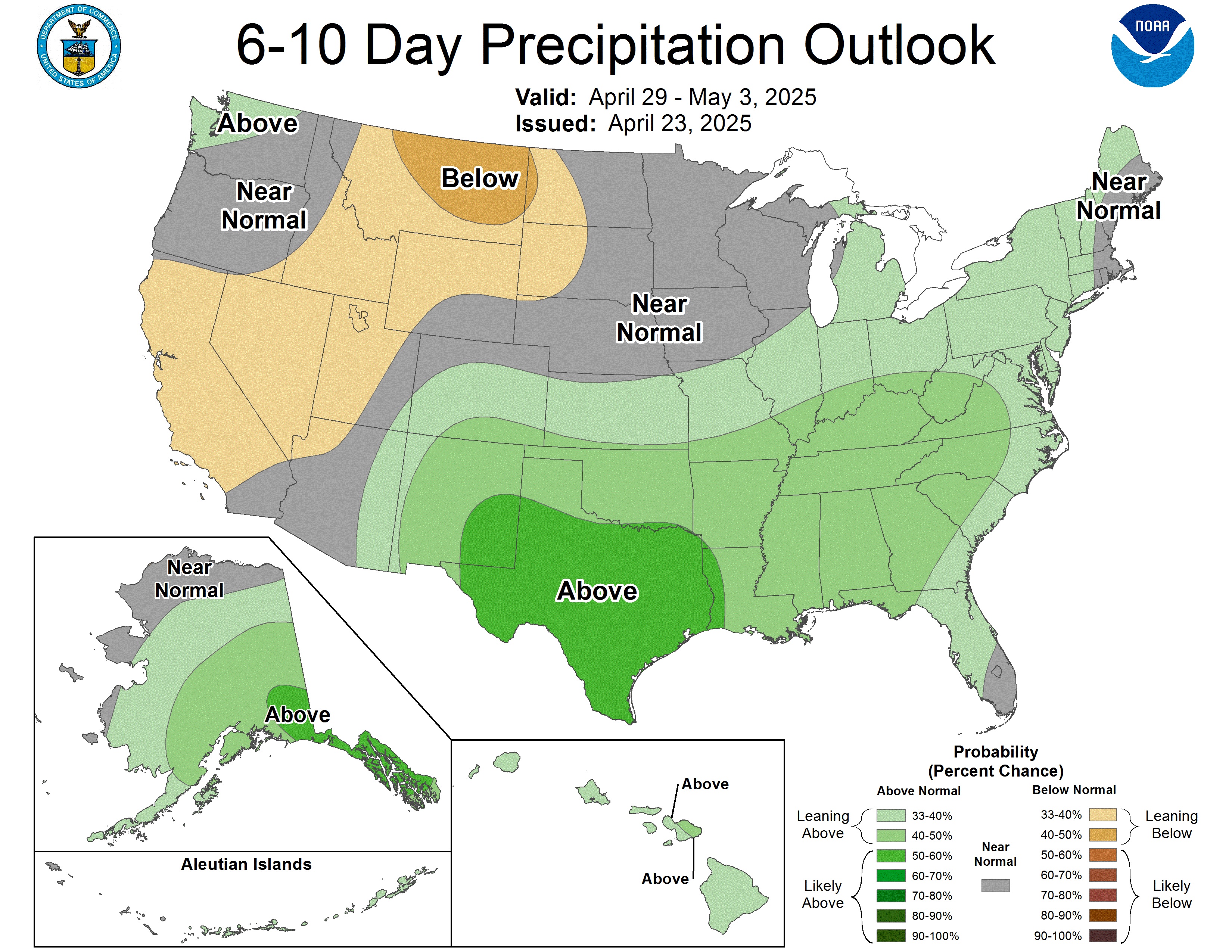 Over the next several days, our precipitation chances appear to have to have a slight chance of being drier than normal, according to the Climate Prediction Center.
That does it for me today. I hope you all have a great week! Remember to check out the social media pages @wxornotbg for real time weather updates, and I will see you all soon, my friends!