Good morning everyone! My name is Hunter Mathis, and I am new here at WxorNotBG! I am so excited to be here, and with that being said, let's get straight into the weather. Rain chances will increase throughout the morning, leading to widespread rainfall throughout the WABBLES region. After today, though, we are looking at a significant warm-up to start next week.
Today
We will have rain chances increasing throughout the morning, and continuing on into the afternoon. While we may have some heavier downpours at times, we are not expecting severe weather to be an issue with this event.
Rainfall totals throughout the day will generally be around half an inch to an inch, with the best chance for higher precipitation values being further south. As I already mentioned, the main concern from today's rainfall will just be a washout of a Saturday. If you do have plans outside today, it might not be a bad idea to move them indoors if possible.
After this afternoon, rainfall chances will diminish by the evening, which will make way for a nice, pleasant day on Sunday.
Sunday
Mother nature may not be on our side today, but I do have to give credit to Sunday- it's looking to be a nice day my friends.
We will see cloud cover decreasing throughout the day, leading to highs on Sunday reaching into the 60's. Depending on how soon we lose cloud cover, temperatures could make it into the upper 60's for daytime highs.
The Week Ahead
As we start the work week on Monday, we will be looking at another nice day with temperatures reaching the upper 70's with plenty of sunshine. I am happy to make the announcement… Spring is back! We start to bring some cloud cover back in on Tuesday, and rain chances will return beginning on Wednesday, which will likely last for a few days, leading for a slight chance of above average precipitation over the next week.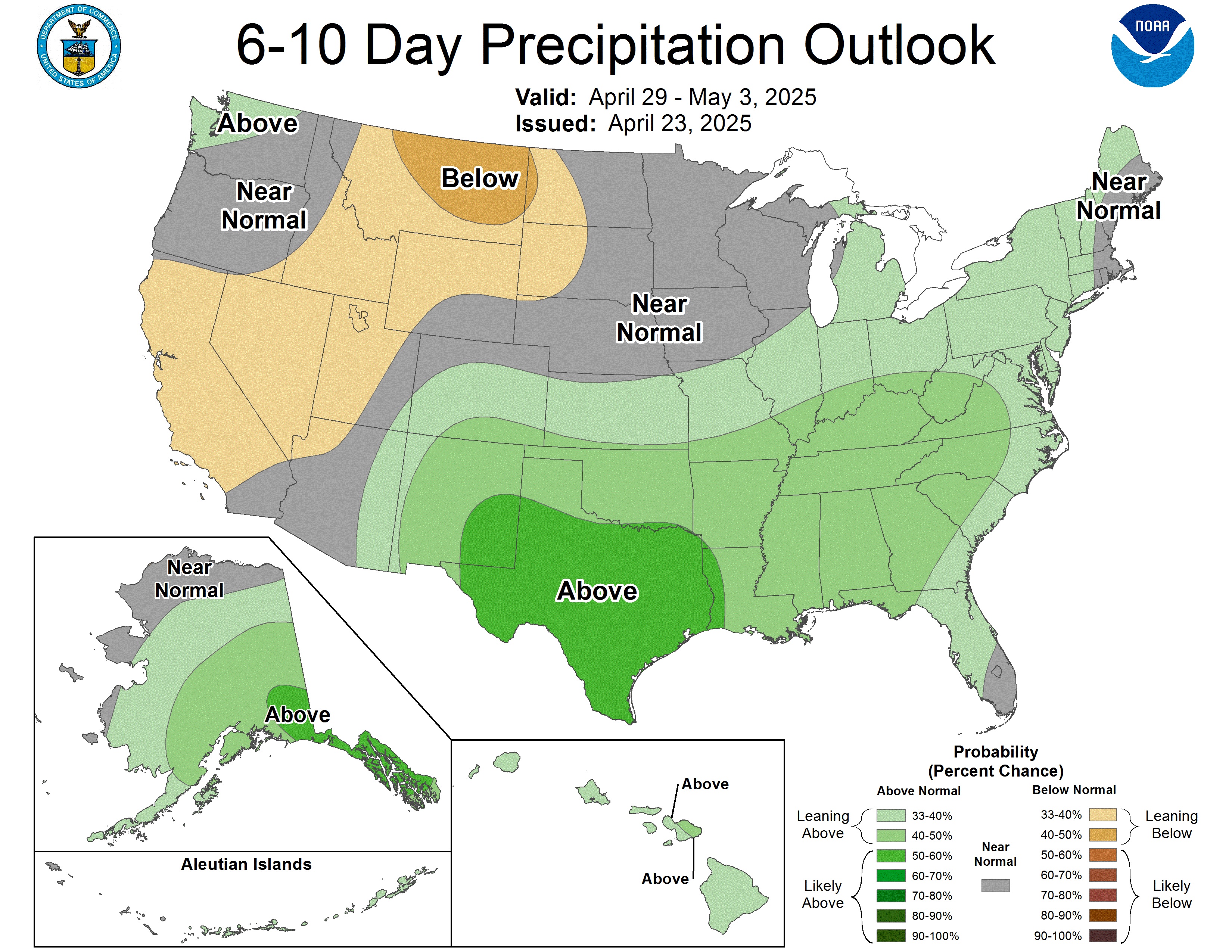 I would definitely take the next few days to go out and enjoy the Spring weather, because after last week and today, I think we need a break from some of the active weather.
That's all for me today. Thanks for reading, and make sure to check us out on social media @wxornotBG. Have a great day everyone!