Goooood morning, WABBLES! Congratulations, you've officially made it past Monday. If you're like me and this nice weather has made you a little less productive than you like because you simply want to enjoy it, a remedy is on the way as showers will grace us with their presence today.
Off and On Rain Today
You probably noticed the clouds were on the increase yesterday as the sun was setting, and this was foreshadowing what is to come in terms of the weather today. Through the morning time hours, we will primarily see mostly cloudy skies with a stray shower here and there thanks to a low-pressure system out west in Kansas.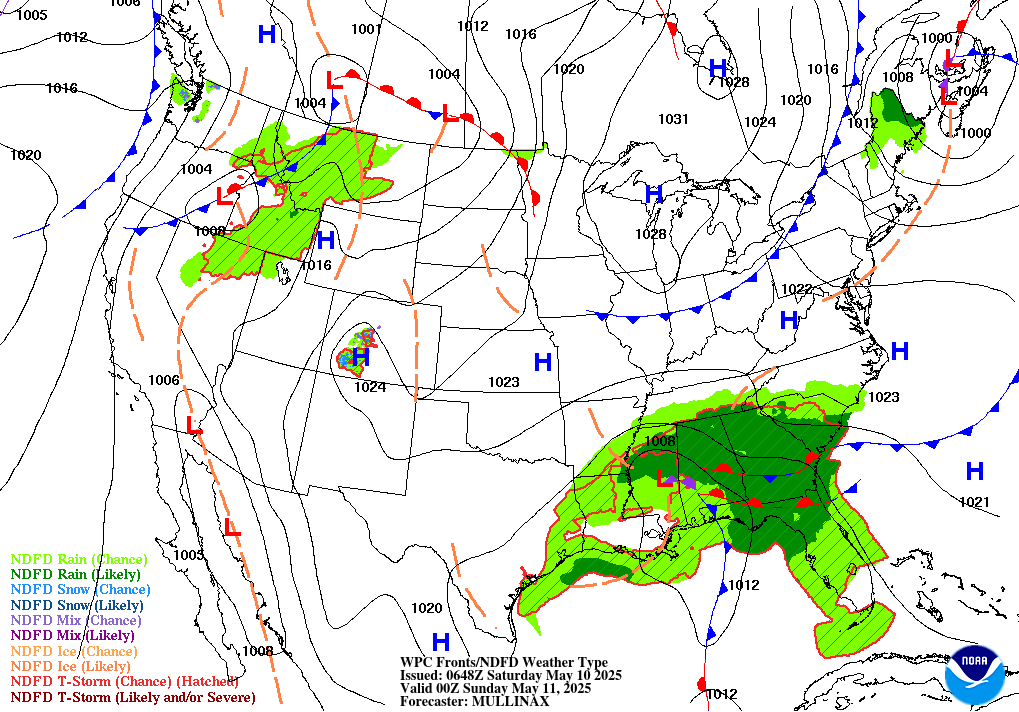 After the lunch time hours, showers chances ramp up, but we are still only looking at light precipitation amounts. Total rainfall for tomorrow is around the order of about a quarter of an inch.
Aside from the wind, expect breezy conditions, once more due to the tightly bounded low to our west. Gusts will reach around 20mph. Overnight, expect the clouds to stick around with the possibility of a stray shower and a low near 57 degrees.
Catching a Break on Wednesday
For your hump day, expect dry, warm conditions much like this past weekend with the exception that it will be a bit breezy. Wednesday will offer up a break from the rain before the next rounds move in Thursday (more on that in a second).
Your Wednesday conditions will feature a fair amount of sun with a high in the mid 70s. The clouds move back in during the overnight hours into Thursday out ahead of our next notable rain event. This one will be a soaker and will likely even feature some thunder. Be prepared for more than an inch of rain on Thursday.
That's all for today! Thanks for reading and be sure to follow our live weather feed on Twitter, @wxornotBG, and also on Facebook. Have a great Tuesday!