Good Thursday Morning people of WABBLES! I hope you have had a great week and stayed as dry as possible yesterday. I will discuss what is left to come this week and how we will end up with a pleasant weekend.
Quite the eventful weather day down in Dixie Alley to our south, thankfully, we avoided any severe weather for our area. A very rare High Risk was issued by the SPC leading to an outbreak of severe weather, which thankfully, was not nearly as bad as it could have been.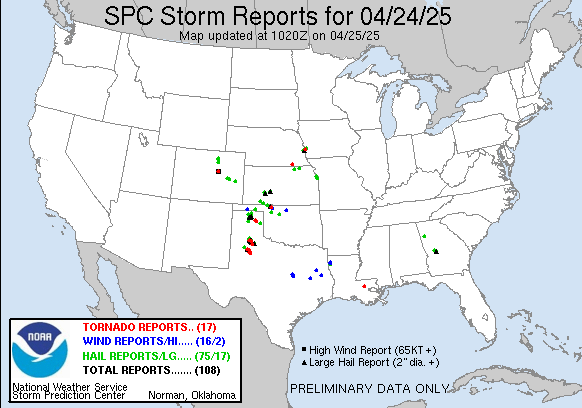 Today
Starting off today's forecast, let's take a look at the SPC Severe Weather Outlook for today. The SPC has taken all of WABBLES out of any threat for severe weather, so no need to worry about that today.
There remains a Moderate Risk for severe weather along southern portions of the east coast. Keep everyone who will be affected and has been affected by this batch of severe weather in your thoughts.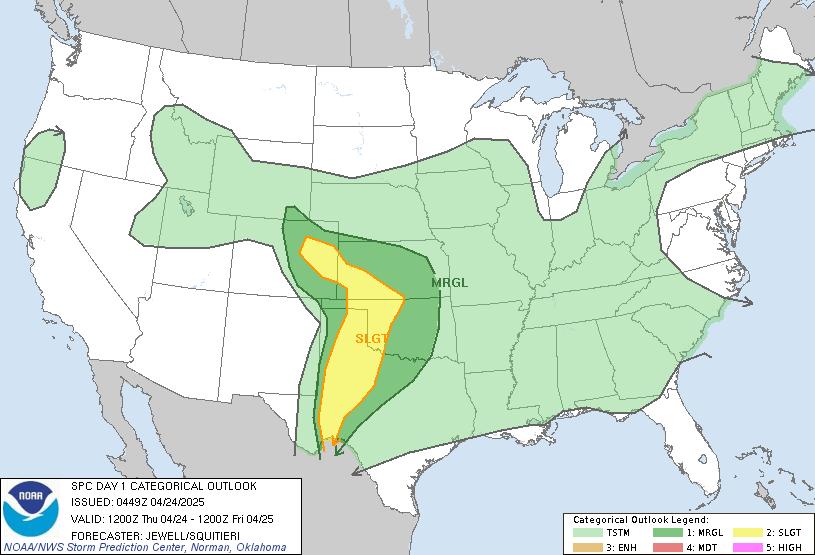 There will be the chances for scattered light rain showers tomorrow afternoon and into the overnight. Generally, these should remain fairly light and we do not expect much rainfall from these.
When we look at temperatures, they will actually be decreasing as we go throughout the morning and afternoon. This will be thanks to not one, but TWO cold fronts passing through tomorrow, because two is better than one.
So, when you wake up tomorrow morning, temps will be in the upper 50s to possibly even 60. By time noon come, however, temps will start to decrease into the upper 40s by the evening.
Friday
Not nearly as much to talk about in regards to Friday's forecast, which is certainly a good thing. The main story is that high pressure will be over The Great Lakes, leading us to have nicer weather.
This high pressure will cause any morning clouds to burn off throughout the day. Periodic clouds may remain, but overall the skies will start to clear.
Temperatures will be quite chilly in the morning, being in the upper 30s, but will warm up to the upper 40s in the afternoon.
Weekend
This weekend looks to be very pleasant thanks again to that high pressure that will remain in place.
That high pressure will keep the skies pretty clear and will also allow the temperatures to be very mild and nice. Look for highs on Saturday in the upper 50s to 60, and then Sunday in the mid 60s.
With all that said, I hope you all have a great end to the week and have a chance to get outside and enjoy the sun this weekend! I encourage you all to look us up on Facebook, Instagram, & Twitter @wxornotBG.