Good Thursday Morning people of WABBLES! I hope you have all had a great week so far and have enjoyed the stretch of warm weather we've been having. Unfortunately, the rain is set to make a return , so let's find out the details
Today
Taking a look at current temps we can see much of the state already in the 60s for today, with the Eastern quarter of the state is slightly cooler.
These temps will gradually warm up until reaching today's high in the lower 70s. In terms of temps, today still looks to be quite nice!
The biggest thing to talk about today will be the rain we could see this afternoon and into the overnight. The bulk of the rain will remain to the north until late tonight, but we will see some scattered showers all throughout the day.
Later tonight is when we will se the "main event" work its way through the area. Rain could get a little heavy at times and there could be some rumbles of thunder with this as well.
There is a risk of stronger to severe thunderstorms to the northwest of our community as noted by a marginal (level 1/5) risk by the Storm Predicition Center. This event will have weakened quite a bit by time it gets to us, so severe weather is not a concern.
Their general thunderstorm risk basically cuts our counties in half, so some thunder will be all we can squeeze out of this for us.
Winds throughout today will also be on gustier side, with gusts upwards of 30 mph this morning! These winds will die down a bit throughout the afternoon, but pick up again as the rain moves in tonight.
Friday
The rain we will be getting tonight into Friday morning is brought to us by a lengthy cold front which will drop Friday's high temps. I would expect to see highs in the upper 50s to lower 60s on Friday.
Rain chances will linger throughout Friday with what will be some on and off periods of rain. This will result in rain totals between .5″ to 1″, our northern row of counties will have the best chance at seeing up to an inch of rain.
Weekend
scattered rain chances will be again possible Saturday, especially in the morning and afternoon. We should see a bit of a break Saturday Night into Sunday Morning.
Highs for Saturday will stay in the upper 50s to lower 60s, keeping things feeling a bit mild outside.
Sunday will feel pretty similar to Saturday, with temps remaining in the upper 50s again. Our southern counties could get up to 60 on Sunday however.
Another storm system looks to push its way though beginning late Sunday and lasting well into Monday.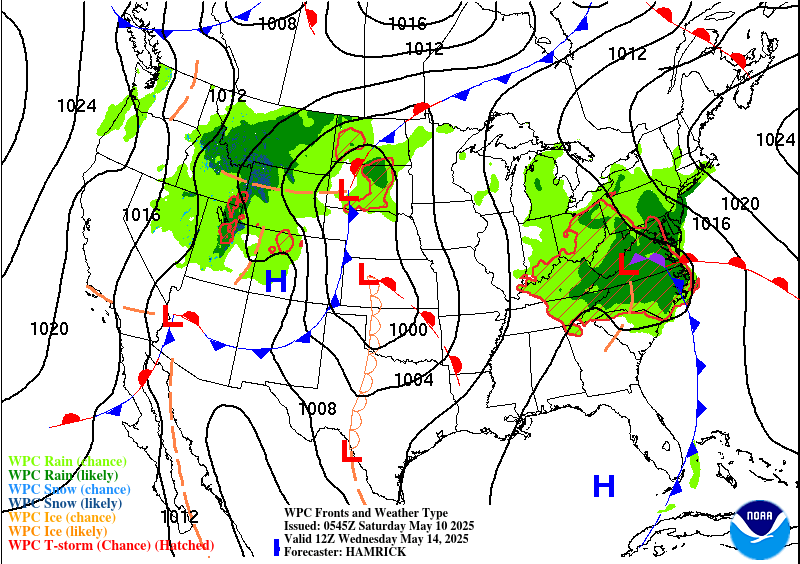 That is all for today folks! I hope you enjoy the nice and warm weather today, even if it won't be very sunny. I hope you all have a great day and I encourage you all to visit us on our social media sites on Facebook, Instagram, & Twitter @wxornotBG.
---