Good Friday morning everyone! Its a dry start to the day and we are expecting to keep those conditions around for the near term. We had a bit of rain move through yesterday morning, but unfortunately the clouds stuck around most of the day. Today we will take a look at what will be a dry start to the weekend that leads to increased rain chances by Sunday.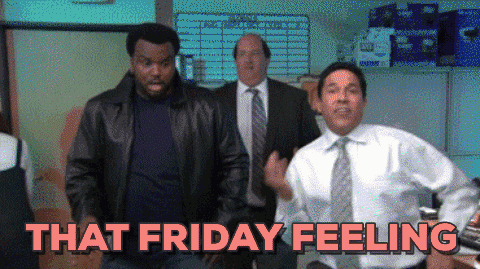 "Abnormally" Dry Start to 2021
Believe it or not we are "abnormally" dry across WABBLES with below average rainfall to start off the year. Bowling green is below normal for rainfall so far in January. The good thing is we have plenty of rain in the forecast so this should not become even more of a problem.
TOTAL FOR MONTH:   1.29    
DEPARTURE FROM NORMAL:   -0.80
Average Forecast for Today
We do have some high level clouds that are moving in from the west. This will limit it to filtered sunshine for today. We may see total clearing by late this afternoon and into the evening. All the rain is staying well to our south today which is the good news.
Temperatures are at or below freezing this morning across WABBLES. Our southern counties, Simpson and Allen may experience some freezing fog as you are headed out. Impacts limited to an isolated slick spot on bridges and overpasses.
Temperatures will top out near 45 degrees this afternoon which is right on average for this time of year. Winds remain calm and again expecting decreasing clouds throughout the day. Temperatures will drop into the low 20s tonight as skies clear.
Looking Ahead to the Weekend
The next 48 hours of weather are looking pleasant for this time of year. Temperatures near average along with calm conditions. Saturday will be more of the same with sunny skies expected. Temperatures top out near 43 degrees Saturday afternoon. Winds remain light at 5-10mph.
Clouds begin to increase as we head into Saturday night. Temperatures will drop to right around freezing as we wake up Sunday morning. A wave of energy will be approaching us Saturday and will likely bring scattered showers Sunday late afternoon/evening.
Remain amounts look light on the end of less than a tenth of an inch. We will get a brief break before the more widespread heavy rain moves in next week.
Widespread Rain Early Next Week
Our next big storm system is currently sitting off the coast of California. It is expected to come on shore today and then move across the southeast before ejecting out to the Central and Eastern U.S.. This storm will bring snow, rain and storms to the Ohio Valley and Midwest. Although, it looks like WABBLES will be on the warm side this time around with rain and storms expected.
A stalled frontal boundary and a potent low pressure system will allow for rounds of rain move across the Commonwealth early next week. It is still a bit to early to know exactly how much rain we will see, but totals up to 2-3 inches are possible.
Future radar showing the rounds of rainfall on Monday. A few thunderstorms may also be possible but as of right now we are not expecting any severe weather. Something to monitor.
Right now the flash flood threat looks pretty low. While flash flooding can happen at any time if rainfall becomes heavy enough or long duration. 6 hour guidance says we would need 3-4 inches of rain (over 6 hour period) to see the risk of flash flooding. The dry ground should prevent "widespread" problems for now, but again something else we will have to monitor.
That all sums it up for today's blog post! I hope everyone enjoys the quiet weather going into the first half of the weekend. I encourage everyone to visit us on our social with Facebook, Twitter, & Instagram. @wxornotbg