A large and dynamic storm system is knocking on our door here in Southern Kentucky. While we are not expecting a big snow by any means, we do expect snow showers/squalls to increase this evening and into tonight.
Now through Late Afternoon
Our low pressure system has quickly strengthened overnight and is bringing blizzard conditions to the central plains. Right now our conditions are calm and are expected to stay that way through the morning.
Temperatures are currently sitting in the mid-low 30s across the commonwealth. We are expecting clear skies to be with us through the morning hours and into early afternoon. Just like a warm summer day, the sunshine is going to add some instability to the surface. This will allow for convective snow showers/squalls to develop later today. Temperatures will approach 40 degrees this afternoon.
The National Weather Service has included two of our counties in a Winter Weather Advisory (WWA).
Barren and Simpson counties are under a WWA from 8PM tonight through noon on Saturday.
Evening and into the Overnight
Heading into the evening hours we will see the snow showers/squalls increase in coverage across the area. A few burst of moderate to heavy snow will be the main concern for impacts on roads. One positive going for us is that temperatures will stay above freezing during the day. Here is a look at future radar.
The moderate to heavy bursts of snow will have the best chance to briefly cover roads and reduce visibilities. The convective nature of these snow showers means that snow totals will not be uniform across the area.
Temperatures should fall through the mid 30s as we go into the evening and will hover at or below freezing overnight.
Visibility again may be reduced to less than 2 miles in the heaviest burst of snow. This potential will remain scattered like mentioned above.
Impacts
Reduced visibilities at times in the heaviest burst.
Slickness possible where snow accumulates on pavement under moderate to heavy bursts.
Wind gusts up to 30 mph possible
Here is a look at the timing we expect snow shower activity to begin later today.
Amounts
Amounts will very greatly for from county to county and even town to town. Overall a dusting-1in is a good bet across the area with locally higher amounts possible in the Winter Weather Advisory.
Saturday – Sunday
Snow shower activity will continue into early Saturday morning and through sunrise. This storm system is not going to be quick to move out this weekend. We are also expecting a another wave of energy to move through towards the latter half of the weekend.
Temperatures on Saturday will struggle into the mid-upper 30s during the day. Now, if we have some snow on the ground these temperatures will not be as warm. The good news is that any roads that do see impacts tonight should improve through the day tomorrow.
Scattered snow showers stick around through out the day Saturday. This activity will be most prominent in the afternoon with heavier burst possible.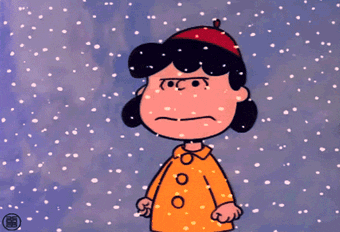 Scattered snow showers will return once again on Sunday with another wave of energy expected to pass through. Temperatures again will struggle into the mid-upper 40s.
Amounts will remain light again another dusting to half inch is possible this weekend. Warm ground temperatures will prevent from bigger issues occurring as most of the main roads will remain wet.
Pattern Stays Active Next Week
Looking ahead to next week we are expecting the weather to stay active across the region. The Weather Prediction Center is already highlighting the potential for widespread rainfall across the Southeast and into the Ohio Valley.
Some of the data wants to hint at some winter weather next week. We all know we can't get our hopes up this early but it is something we will keep an eye on!
That is all for this blog post! I hope everyone has a great end to the work week and I encourage everyone to visit our social media pages on Facebook, Twitter, & Instagram! @wxornotbg