Good morning, friends! Yesterday was dark and mostly cloudy, something we haven't seen a lot of around here this season. Yesterday's conditions serve as a hint of what we will be seeing today. In store for your Sunday is a gloomy and rainy day ahead.
Breaking it Down
As a result of a low pressure system moving up the western border of Kentucky, it is pushing a cold front along which is what is bringing us wet weather today.
We will see the rain arrive this morning and last until around 4 pm or so. Showers will be mainly light to moderate throughout the day putting our totals around a quarter of an inch. Our winds play a factor as well with gusts as high as 25 mph. After the rain, moves out, we will stay under clouds.
Despite the dreariness, we will still reach a high of about 61 degrees and a low of a 34 overnight. Conditions overnight will remain mostly cloudy.
Chillier Monday
Behind the cold front will move in a bit cooler air. Our high for Monday will struggle to reach the mid 50's. However, also behind the cold front will be a high pressure that will bring us dry, sunny conditions at least until Tuesday night into Wednesday.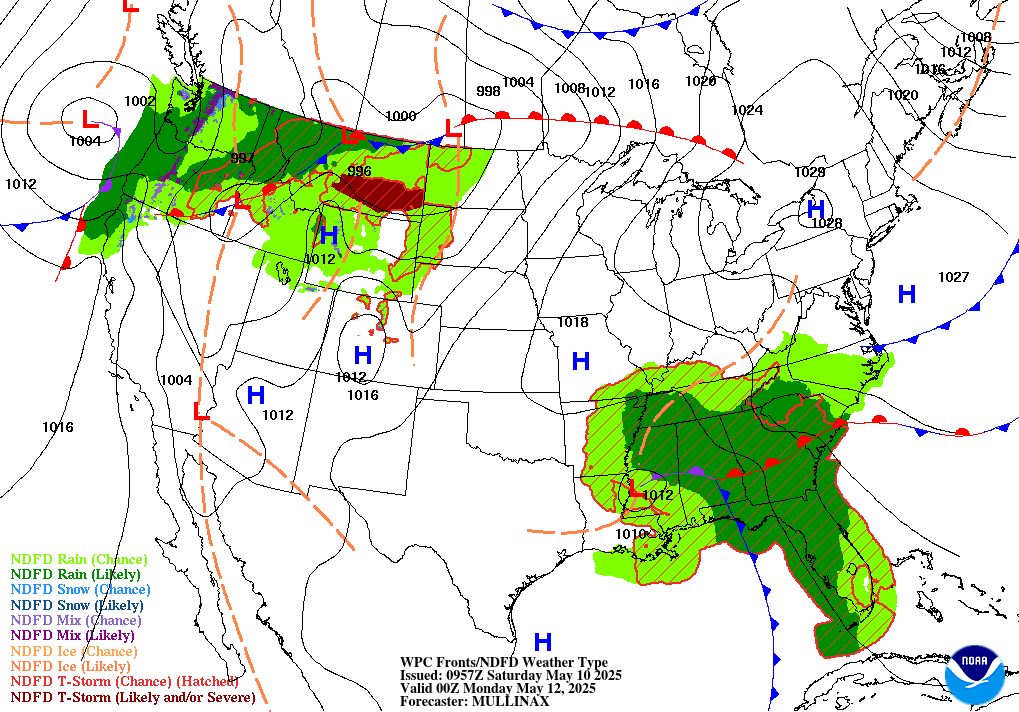 An early peak into Thanksgiving Day: Mostly sunny with a high in the upper 50's!
Well that does it for today's post. Be sure to follow us on twitter, instagram, and face, @wxornotBG. Have a great week and stay dry today!