Happy Friday, Kentucky! The weather has been pretty amazing lately and it is only going to get better. The big question is how long is this weather going to stick around? Well, let's take a look as the fall weather arrives!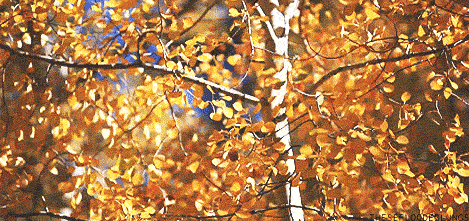 Today
We are starting off our Friday right around 60 degrees with a few locations in the upper 50s. Clear skies have overtaken the region and will be with us throughout the day.
We currently have a large area of high pressure that is moving out of Canada. This is going to move over the Great Lakes and eventually slide its way across the Northeast. We will feel it's influence with cooler temperatures and dry conditions.
Temperatures today will top out near 72 degrees across WABBLES. It is going to be a gorgeous afternoon so get outside and enjoy it! We see light winds pick up later today at 5-10mph.
Temperatures tonight drop down into the 40s with mostly clear skies. It is going to be one the coolest nights we have had in awhile!
Weekend Outlook
As I previously mentioned, you can see that most of the Commonwealth will be waking up to lows in the upper 40s. We are certainly not seeing any threat for a frost or freeze in the near future. We start seeing the risk of our first freeze around October 22nd on average.
Temperatures this weekend are going to astounding! We see highs on Saturday struggle to make it into the 70s with mostly clear skies. Humidity will not be noticeable as dry air has taken over.
The forecast for Sunday is nearly identical to Saturday. Dry conditions and mostly clear skies will be the highlight. Temperatures in the mid-70s is going make our Sunday pleasant. Rain free weather is a certainty!
Early Next Week
Early next week we look to keep the fall like weather going with highs in the 70s and dry conditions. We should keep the 70s through Wednesday at least before the forecast becomes less transparent for late next week.
Fall Foliage
I know many of you are wondering when is the foliage going to begin! Well historically we should start seeing hints of color over the next week or so. The cooler temperatures that are moving in now is going to really get the process going over the next week.
We have been rather wet this summer and into September so trees should be pretty healthy going into fall. The WABBLES area historically maximizes the fall colors close to mid-October. It looks like we will have great season for fall colors so be on the look out!
That'll do it for this Friday edition of the blog, stay tuned to our social media platforms for updates: (Twitter / Facebook / Instagram) @wxornotBG. Have and awesome weekend!
---