Good morning, Southern Kentucky! Our stretch of dry weather has lasted almost a week now! This has been a welcome relief after a very wet pattern we had across the area. We stay dry today before scattered storms return to the forecast.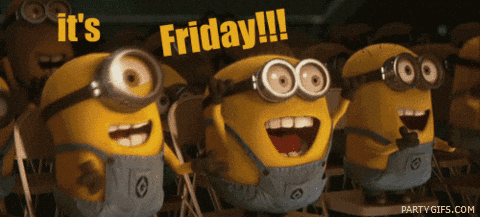 Dry and Warm Today
WABBLES is waking up to mostly clear skies across the area with temperatures in the upper 60s. We can't rule out a little bit of fog especially in low lying areas this morning. Any fog that does develop should quickly clear out after sunrise.
We will have a weak remnant boundary across Southern Kentucky this afternoon. We can't rule out a stray pop-up shower developing later today but that chance looks very small. Mostly dry conditions and sunny skies will dominate this afternoon. Temperatures will get down to the 60s again tonight with mostly clear skies.
Increasing Storm Chances this Weekend
We open up the weekend very similar to how this past week has gone with calm conditions Saturday morning. We have been tracking a large upper level low over the Rockies the past several days that is beginning to make its way east. This will be the main contributor to a more active weekend across the Ohio Valley.
The cold front associated with this is going to take its time moving through the area. While doing so, it will repeatedly spark showers and thunderstorms across the region. Saturday morning through the early afternoon is looking relatively dry. Storms will likely start popping up any time after 1 pm.
Heavy downpours along with lighting will be the main threats from these storms.
Storms should begin to die off as we head into the overnight with losing diurnal heating. Storms in the area and temperatures in the low 70s will be with us Sunday morning.
We will see more showers and storms develop Sunday, even in the morning hours.
Heavy rain and lightning will be the main threats with these storms.
Here is a simulated radar loop for Sunday.
Rainfall totals through the weekend will vary but totals approaching 1-2in in spots are easily possible. It will all depend on where storms develop and how quickly the front pushes through.
The cold front will push through Sunday and we will see temperatures back off a bit into the workweek. Highs only in the low-80s Monday will be accompanied by dewpoints in the low-mid 60s. It isn't true fall temperatures yet, but we are slowly working our way there.
That will wrap things up for your Friday. Enjoy the day, Bowling Green, and finish the week strong! Don't forget to follow us on Twitter, Facebook, and Instagram @wxornotBG!
---