Good morning everyone, and happy Saturday! We made it to the weekend and through the first week of school with all the kiddos out there. The remnants of Laura dropped a fair amount of rain on us last night, and behind her, we will see a cool but wet trend ahead.
Clouds Try to Clear
This is the last you'll hear of Laura in our region. By now, she is well east of WABBLES but still is tracking lots of clouds behind her. These clouds will gradually begin to thin and clear throughout the day today. However, conditions are conducive to favoring a pop-up shower or two due to an approaching cold front.
Our winds have also shifted to be out of the west which is another giveaway that Laura has exited WABBLES. The winds with the depression were from the south as that is where the energy was harbored from.
Overall, we will go from mostly cloudy to partly cloudy and reach a high of about 88 degrees. Because there is so much moisture in the air, our dew point will top out in the high 70s making for oppressive conditions later this afternoon.
Overnight, the temperature will drop to 67 degrees with a slight chance of a shower or rumble of thunder, otherwise partly cloudy.
Weak Low Pressure Brings More Rain Chances
On Sunday, a weak low pressure system will approach South-Central Kentucky bringing with it the likelihood of once again showers. The remainder of the day will be mostly cloudy and the high will struggle to break 80 degrees behind the cold front. Definitely cooler than what we have been feeling around here.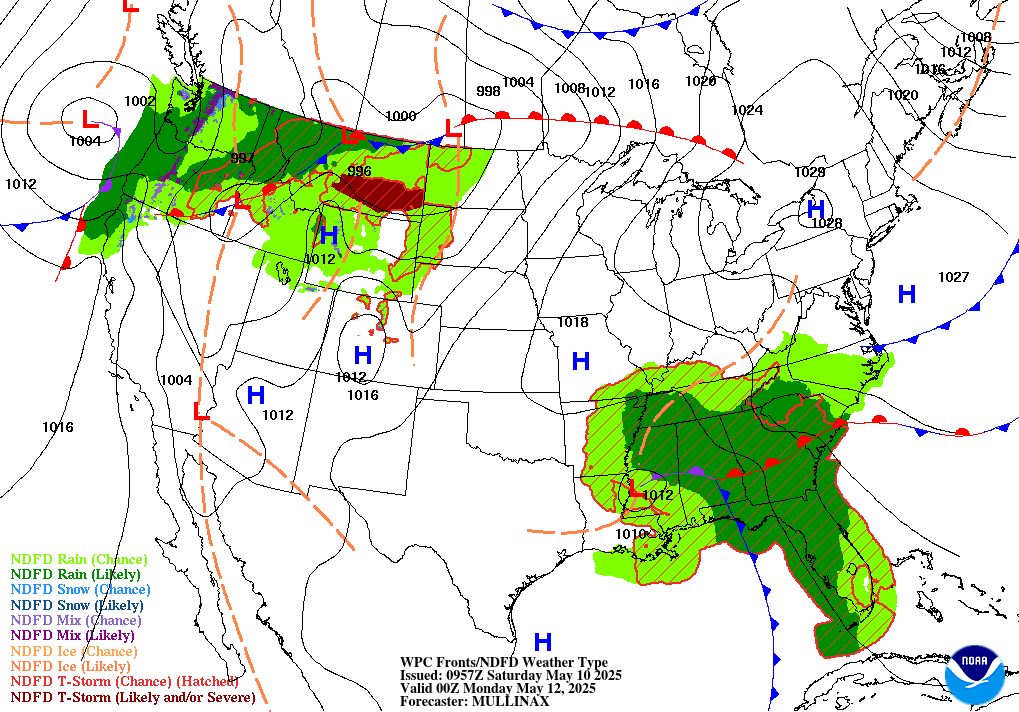 Overnight and into Monday, another round of rain and storms looks like is shaping up to move through, With this system, rain totals as of now are looking to be around 1-2 inches.
Diving deeper into the week, rain and storms dominate the forecast with temperatures primarily staying in the low 80s.
That's all for today. Thanks for reading. To stay up to date with the latest rain totals, follow out live weather feed, @wxornotBG, on twitter. Have a great weekend!