Happy Friday, WABBLES! The holiday weekend is almost here and comes along with it is oppressive heat and humidity. The rain and cooler temperatures this past week are about to give way to a hot 4th of July weekend!
Today
We are still expecting a hot day across the region, but you will notice a bit of a decrease in the humidity. Dew points will be in the mid 60s this afternoon and should make it feel a bit more tolerable.
The richer moisture will stay just to our southwest this afternoon as a boundary sets up across the Tennessee Valley. This area will be the focus for showers and thunderstorms while we stay dry across our neck of the woods. The simulated radar loop below shows activity staying to our south today.
Temperatures make it around 91 degrees this afternoon with winds around 5-10mph. A few afternoon clouds but otherwise mostly sunny. We drop down to around 68 degrees later tonight with the humidity staying tolerable.
Hot Holiday Weekend in Store
The 4th of July holiday is right in the middle of summer and I tell you what it's going to feel like it! The heat and humidity are really going to crank up this weekend as begin the stretch of a decent heat wave.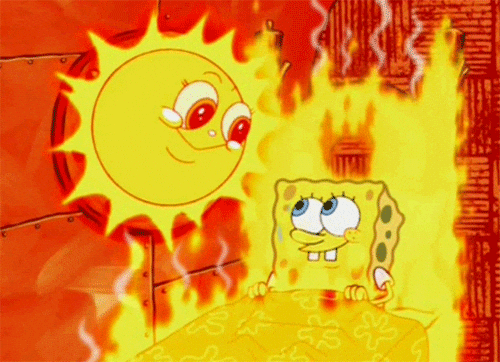 The 4th of July is going to be the first day of really oppressive humidity moving into the area. Temperatures across the area will be well into the 90s with dewpoints approaching 70.
Dry conditions will dominate as mostly sunny skies beat down on those outdoor activities. When spending time outside, remember to stay hydrated and apply sunscreen. While we are not expecting any extreme heat, here is a graphic on how to stay safe when outdoors in the sun.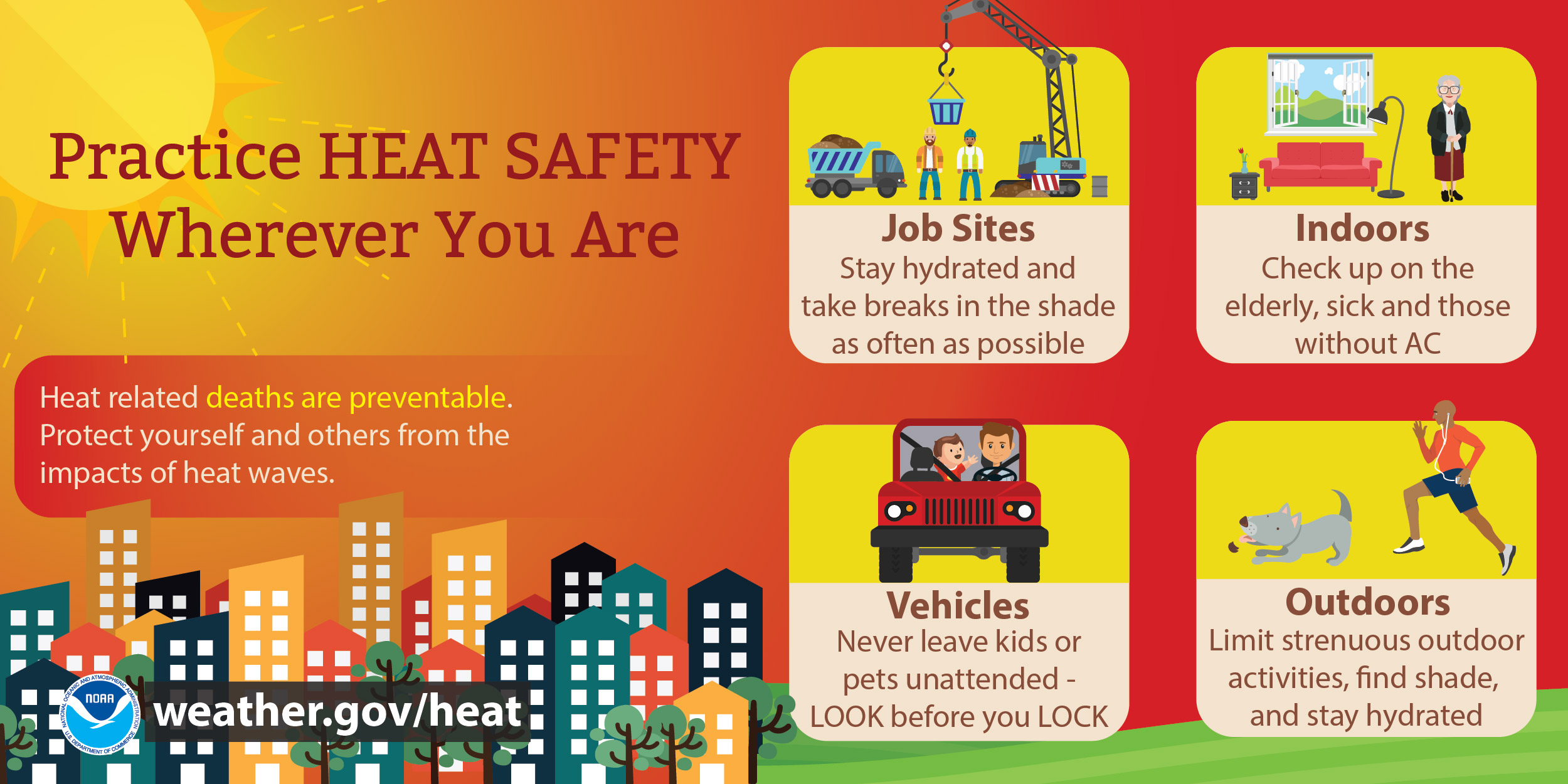 Sunday will be more of the same but we will introduce isolated storm chances. A few storms may pop up Sunday afternoon but will be remain scattered and isolated. Temperatures top out around 92 degrees Sunday afternoon.
Heat Continues into Next Week
The heat will not let up as we head into the first full week of July. Ridging across the majority of the U.S. is going to allow a large dome of high pressure to dominate. The upper level jet will be well to our north so our atmosphere will stay pretty stagnant through next week.
We will be watching the middle of next week for a cut off low to the southwest that may spark a few showers and thunderstorms across our area. There is no guarantees on how this is going to develop or how much rain we will receive. Right now chances look small with only a few scattered storms possible.
The temperatures outlook across the country is showing a brutal heat wave across the central U.S. Our area will see continued days in the 90s along with heat indexes a few days making it into the upper 90s.We hope these scattered storms can make an appearance next week!
That wraps up today's forecast. Hope you have a great Friday and even better 4th of July! Make sure to look for the Afternoon Weather Story on Twitter, only at @wxornotBG. Follow us on Twitter, Facebook, and Instagram for more great content!
---