Good morning, friends and welcome to the best day of the week, Saturday! Recently we've been enjoying comfortable temperatures, but today the mercury will rise and the nasty humidity makes its return. We've got you covered below for today's and your Father's Day forecast.
Sunny Saturday
Today will be filled with lots of sunshine and not much in the way of cloud cover. Although, we can't completely rule out the chance of a pop-up shower/storm. The sun will beat down and bring our high to just above 90 degrees. To add to this, dew point values will rise to the low 70s making the air feel what meteorologists call ~oppressive~.
So, if you have any outdoor activities planned for today or were planning to go on a jog, make sure to drink plenty of water and spend the necessary time in the AC as your body needs it.
We will cool off as the sun begins to go down and reach a low of 68 with clear conditions.
Father's Day Forecast
Your Father's Day forecast will be much like today except we will see some scattered showers and storms in the late morning/afternoon hours across the area. This will be due to a bit of an unsettled atmosphere caused by a cold front just to the west of us.
Still commence all grill outs and barbecues, just plan accordingly incase you get caught under an afternoon storm. By the end of the day, temperatures will have climbed to 90 and it will again be quite a muggy day due to the dew point. Overnight, we will drop down to about 69 degrees.
As the cold front gets closer to the region and eventually arrives, it will bring increased rain chances to the area making for a wet start to the beginning of the coming week.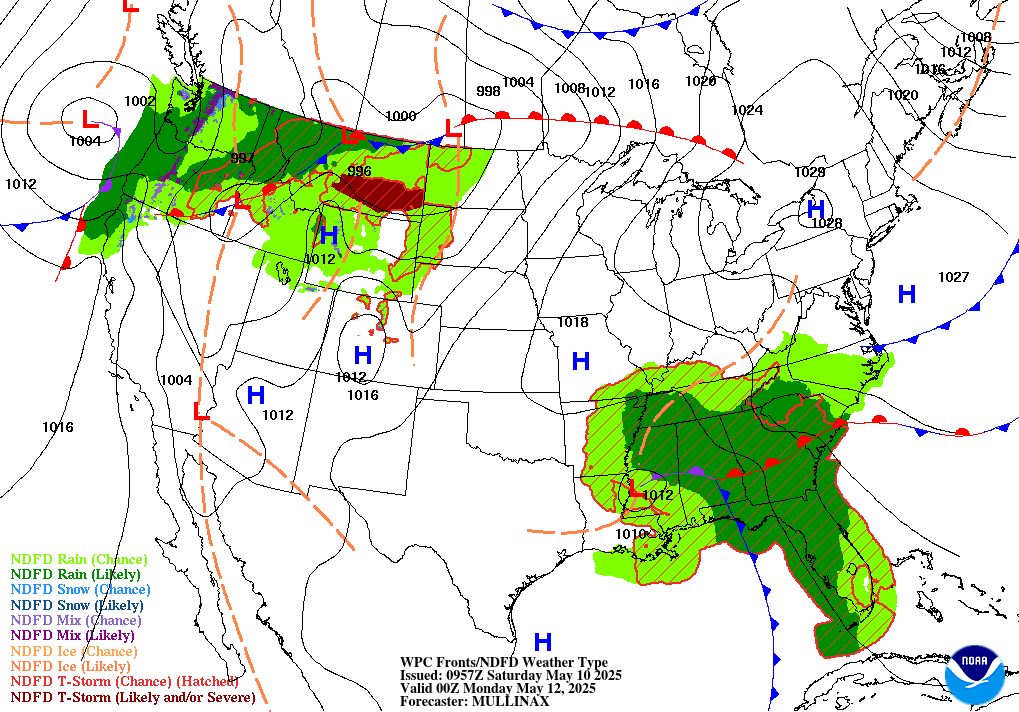 That's a wrap on today's post! Thank you for reading and be sure to follow us on social media, @wxornotBG! Have a great weekend!