Good morning, Kentucky, and welcome back to wxornotBG. I hope this post finds you and your loved ones well! Beautiful conditions today make way for storm chances tomorrow as an approaching cold front looms a slight risk for severe weather over WABBLES. I've got all the details below!
Warm Temps Today
If you're a fan of warm temperatures, this forecast is for you! A warm front passed over us yesterday and put WABBLES in the position to receive fairly breezy southwest winds. This means that warm, moist air is flowing our direction and will bring a boost in temperatures and rain chances.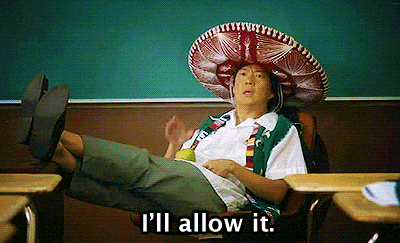 The high temperature today is likely to reach the low-80s with sustained winds between 10 and 15 mph. Those nice temps will be accompanied by overcast skies and dry conditions up until this evening. While not guaranteed, there is a chance of scattered showers near sunset.
Warm Temps and Slight Risk of PM Showers Tomorrow
A second round of those near 80°F temps will be back again tomorrow before an overnight cold front drops us back to slightly cooler temps on Thursday. The first chance for showers tomorrow will be mid-morning with calmer conditions returning for the rest of the daylight hours. Showers and storm chances return after dark and stick around through early Thursday morning.
The Storm Prediction Center (SPC) has the entire WABBLES area within a Slight Risk for severe weather (2/5 chance). The second and stronger round of storms doesn't look like it will enter our area until near midnight tomorrow. This makes all severe weather parameters that much more dangerous because they are happening in the dark.
All severe weather parameters are on the table: tornadoes, damaging wind, and hail. If you remember back to March 28th, Jonesboro, Arkansas was under a slight risk for severe weather but conditions still produced a strong tornado. Moral of the story for us: never take a risk for severe weather lightly and always be prepared.
Cool, Calm & Collected on Thursday
Things chill out a little bit on Thursday both literally and figuratively. As we settle in behind the cold front that will bring us Wednesday's overnight storms, expect temperatures to only reach the upper-50s. Overall, expect some really nice weather on Thursday.
That concludes today's post! Remember to follow @wxornotBG on Twitter and like our page on Facebook to stay updated on the upcoming severe weather chances. Have a great Tuesday and practice that social distancing!