Good morning, Kentucky! I hope everyone had a great Monday. We'll have warm temps the rest of the week with rain chances sprinkled throughout. I've got all the details below!
Early Morning Showers Possible Today
Rain is in the WABBLES area early this morning but it should be finishing up around the time of your commute. Chances of precipitation will dwindle as the morning moves on and we should be dry by the afternoon.
Our high temperature will climb into the mid-60s under partly sunny skies. Wind speeds will be rather calm, so it looks like a pretty nice day overall!
Chance of Thunderstorms Tomorrow
Tomorrow morning looks to start off with isolated showers before thunderstorm chances increase as we move into the afternoon hours.
Temperatures will reach back up into the mid-60s once again with gusts up to nearly 20 mph possible during the afternoon. Wednesday looks pretty gloomy, so pack the rain gear!
Clear On Thursday
Things should calm down a little bit on Thursday. Rain will have moved out of the area and temperatures should still make it into the 50s. Although not as warm as other days this week, that's still relatively warm for this time of year.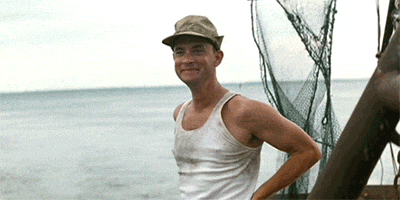 End of Week/Weekend Outlook
Rain should return on Friday but temperatures could reach back into the 60s once again. Saturday has the potential for rain as well but things look to dry up on Sunday.
That concludes today's post! Make sure to follow @wxornotBG on Twitter for live updates regarding this week's rain chances. Have a great day!
---