Real Time Bowling Green Weather Radar:
---
Today – Snow/Wintry Mix – High 33˚ / Tonight – Mostly Cloudy – Low 25˚
Good morning, Bowling Green! It's gonna be a snowy one out there today! Snow was forecasted to start falling around 3 AM this morning, and then possibly turn into a mix of snow and freezing drizzle by late morning into early afternoon. The rest of the afternoon and evening should remain dry under mostly cloudy skies.
Via NWS Louisville
The key with this event is the timing, as snow is falling during morning rush hour. By the time this post is up, morning rush hour will not be far from beginning. So, I urge you to take your time when driving and allow for extra travel time in going to work, school, etc… Because of potential snowfall totals, the National Weather Service issued a Winter Storm Warning from 2AM to 6PM for today.
Via NWS Louisville
Snow accumulations look to total between 2" and 4" with isolated accumulations of 5" and 6" across the state. Highs for today will be in the mid 30's and lows in the mid 20's.
---
Thursday – Mostly Cloudy/Rain & Sleet likely – High 35˚ / Thursday Night – Rain/Sleet – Low 33˚
The beginning of Thursday should be dry which comes as a nice relief from yesterday's snow. This little "break" won't last long, however, as another system looks to move into the region Thursday afternoon into Friday morning. This low pressure system will bring moisture and precipitation into the region, starting in the afternoon and continuing into the overnight hours.
WPC Surface Map via NOAA, Valid 6AM
Highs for today will be in the mid/upper 30's under mostly cloudy skies with a chance for rain and sleet later in the day. It's going to be cold and gross Thursday evening, so please be careful when driving. Lows for Thursday night will be in the low 30's.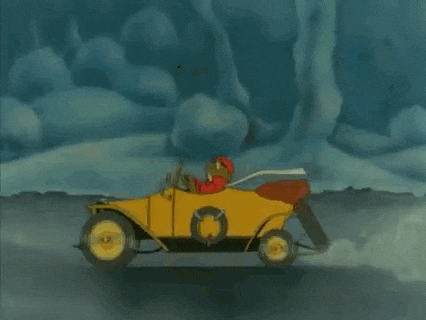 Via Giphy.com
---
Friday – Wintry Mix then Snow – High 34˚ / Friday Night – Snow – Low 24˚
Can I just say that this forecast is giving me a headache?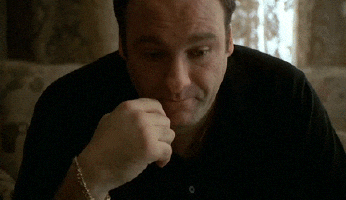 Via Giphy.com
The low pressure system has advected a lot of moisture into the region, allowing quite a bit of precipitation to fall. The trickiest part of this forecast, though, is the placement of the center of low pressure. Depending on the location of this low, the type of precipitation we get will vary. Based on model consensus right now, it looks like we will see more of a wintry mix then some snow later in the day.
Via Giphy.com
As this winter storm comes to an end, there is a chance for some snow Friday night, so keep that in mind if you go out. As we get closer to Friday, timing and precipitation amounts and type will become clearer, so stay updated with the blog and on twitter @WxOrNotBG.