Real-time Bowling Green weather radar:
---
Today – Partly Sunny – High 51˚ / Tonight – Late Evening Showers – Low 42˚
Howdy, Bowling Green! I hope everyone is having a great second-half of the work-week. It looks like Bowling Green is going to see some rain over the next few days, so keep the umbrella handy. Luckily, though, we shouldn't see any rain today until the overnight hours. According to the weather models, rain chances don't appear until around midnight and then will continue into Friday.
WPC Surface Map via NOAA, Valid 12PM
Increased southerly flow and building cloud cover throughout the day will keep temperatures warmer than the past few days. Highs will be in the low 50's. Temperatures for tonight will be milder than previous days, with lows only making it to the low 40's.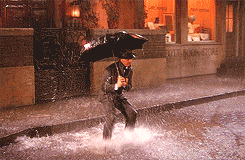 Via Giphy.com
---
Friday – Chance Showers – High 55˚ / Friday Night – Slight Chance Showers – Low 49˚
Rain chances will start late Thursday night and will continue into Friday morning as the system moves across the state. Rain chances will then start to diminish, leaving only slight rain chances the rest of the day. Even with most of the rain gone by Friday morning, mostly cloudy skies will stick around for the remainder of the day.
WPC Surface Map via NOAA, Valid 6AM
Temperatures will continue to climb (thanks to the warm front) with highs in the mid 50's and lows in the upper 40's.
---
Saturday – Showers – High 57˚ / Saturday Night –  Showers – Low 37˚
I wish I had better news for your weekend, but Saturday looks to be very wet. A surface low pressure system will move through the region Saturday evening into Sunday morning with accompanying rain. It looks like most of the rain will occur in the afternoon and evening hours, but check the blog for updates as we get closer to Saturday.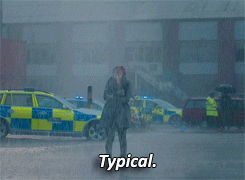 Via Giphy.com
As for temperatures, highs will be in the mid 50's, right around the same as Friday. For the evening, lows will be in the mid 30's as that low pressure system moves through.
Remember to stay in touch with @WxOrNotBG for the latest real-time weather info. Have a wonderful day!