Today 3/5 – AM Snow; Partly Cloudy; Cold – High 27° / Tonight – Partly Cloudy; Cold – Low 2°
Snow is still hanging around the area this morning. The latest data indicates that this snow will likely stick around until it tapers off around mid-morning. Roads will be very slick, mostly impassable, so try to stay off the roads if at all possible. Remember all of the sleet we got before the snow? Yeah, that's still underneath the snow and will likely compact into a solid sheet of ice.
Current snowfall amounts vary greatly over a short span across south central Kentucky this morning. Bowling Green currently has 6-8″on the ground, while just 15 miles to our northwest in Butler County, widespread amounts of 12-16+" are being reported. That's incredible!
@WxOrNotBG about a 16″ drop and its level, the snow on top of the porch makes it look like the porch is higher pic.twitter.com/zBxjdFhWbv

— Garrett Blanford™ (@GarrettB796) March 5, 2015
@WxOrNotBG @NWSLouisville @ChrisAllenSkywx State Highway 269 Ohio/Butler line,?over 12 inches in center of highway! pic.twitter.com/e9nbqcSjt7

— Greg Hillard (@PastorGreg316) March 5, 2015
As the snow tapers off, our temperatures will feel pretty cold across the region. In fact, they'll have a hard time rebounding from overnight lows at all. You can expect an afternoon high of around 27° despite the clearing skies.  Leftover snow showers through mid morning may put down another inch or two of accumulation.
The temperatures really bottom out tonight. Partly cloudy to mostly clear skies, coupled with low wind speeds and a decent snow pack will yield to very low overnight temperatures. These will be downright dangerous temperatures into the single digits and approaching zero in some locations. Once again, it will be best to stay indoors if at all possible.
Friday 3/6 – Mostly Clear; Cold – High 30° / Fri Night – Clear; Cold – Low 15°
High pressure will move into the region during the day on Friday. This will help clear out the remaining moisture in place across the region, which will lead to mostly clear skies. However, the sun will do little to comfort the high temperatures which will likely struggle to reach 30°.
We should remain clear during the overnight hours on Friday. Due to the clear skies and some remaining snow pack, lows will once again drop significantly into the mid teens, with some isolated lower temperatures possible where there is more snow left.
Saturday 3/7 – Partly Cloudy; Warmer – High 40° / Sat Night – Mostly Cloudy – Low 30°
If the sunshine and slightly warmer temperatures don't lead to some melting of the snow, it certainly looks like Saturday will lend some help. Our upper level flow will return a bit more westerly across the region. Surface flow looks to be out of the south. The combination of these two should result in warmer temperatures returning to the region.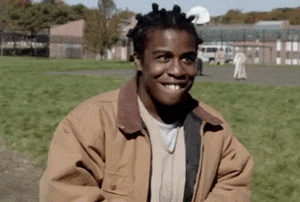 Conditions will likely become partly cloudy across the region, with clouds increasing into the afternoon hours as moisture begins to get advected into the region once more. Highs will top out around 40° across the area.
Saturday night will bring mostly cloudy skies to the region. Forecast sounding show a very shallow, saturated column of air near the surface, which would likely lead to some fog across the area. Lows will be around 30°.
That should wrap up this forecast post. Be sure to follow @WxOrNotBG and @WarrenCountyWX for the latest Bowling Green weather information. Stay inside today if possible. Remember when you get out on the roads, you're not only endangering yourself, but also endangering the lives of first responders in the event of an accident. Have a good day!