Good morning everyone! I hope you are all having a wonderful Monday morning so far. I have been sent here to be the bearer of bad news this morning. Showers and thunderstorms are in the forecast for today, and tomorrow. Relief is in sight (somewhat), but we have to make it through the next few days.
Today
Today's forecast is not the best. We are expecting to see a similar day to yesterday. Widespread showers and storms are expected throughout the day. Some of the storms may become severe. Instability (storm fuel) may become just marginally capable of some damaging wind gusts this afternoon.
In addition to a marginal risk of severe weather, we also have a marginal risk of flooding to keep our eyes on for today. We saw flash flood warnings on Saturday for storms stalling to our west, and that has led to ground conditions being very saturated in those areas. We are not expecting a huge amount of additional rainfall, but because of what we have already seen, a marginal risk for flooding is present. Overall rain chances are around 70% for today.
Tomorrow
The gloomy, stormy weather will continue into your Tuesday as well. Storm chances will drop off to about 50%, but storms that do develop could still be strong. An isolated severe storm or two can also not be ruled out. At this point, rain is looking more likely mainly to the east of I-65. A marginal risk for flooding is once again out for this area, so please remain weather aware! Remember, if you encounter a flooded roadway, turn around, do not drown.
The Week Ahead
Starting on Wednesday, the weather will begin to calm down some. We are not throwing out rain chances completely, but we are looking for more of a popcorn storm, summertime pattern. Highs will begin increasing back close to 90 on Wednesday, and that trend will continue through the weekend. Most areas will have a chance to dry off after a soggy few days. Unfortunately, starting on Friday, the models are once again wanting to increase storm chances for the weekend. We will watch the models and see how these storm chances evolve this week.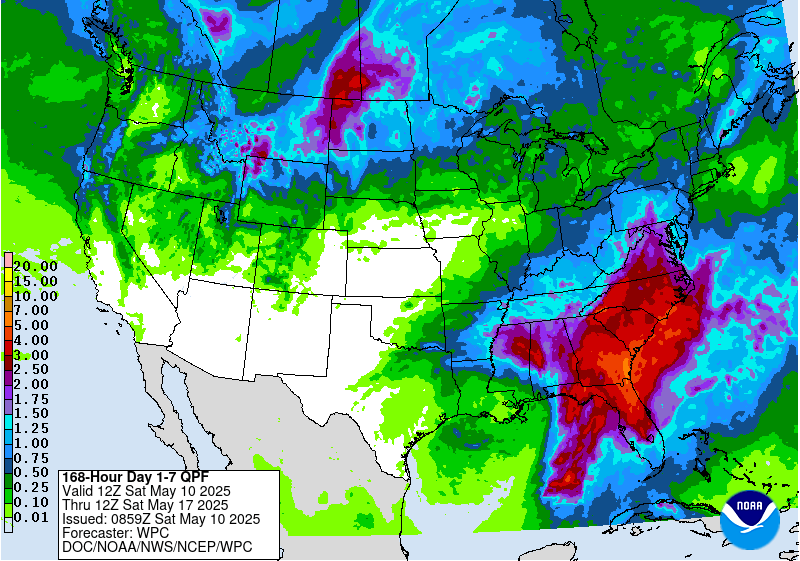 That will do it for today's blog post. Please stay weather aware over the next few days. Remember to follow our social media pages @wxornotbg for the latest weather updates. Have a great week everyone.