Good morning and happy Thursday, Bowling Green! After a dreary Wednesday, things dry out during the day today. Shower chances return Saturday. How much will fall? Will it be a washout? How about the rest of the weekend?
Details Below: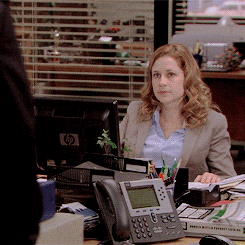 Drier Today
After a misty, cloudy day on Wednesday, we start today on a drier note. Low temperatures as we awaken this morning are sitting firmly in the upper 20s around here. As the day progresses, temperatures rise gradually, topping out around 38-39 degrees in the afternoon. Clouds will generally be present overhead today, slowly decreasing into the evening hours.
As mentioned above, things remain dry for the entirety of the day!
Milder Temperatures Friday
After a relatively chilly Thursday, Friday will feature a slight warm-up! Lows in the morning will start quite cold, in the low-to-mid 20s. Temperatures will moderate at a good pace, though, reaching the upper 40s by the afternoon under mostly sunny skies!
Like Thursday, things appear to stay completely precip-free during the day on Friday.
Rain/Snow Showers Possible Saturday Evening
Starting at or just below freezing Saturday morning, the chance for showers will increase as the day goes on. At this time, rain appears to be the primary threat, but it is possible that snow mixes in, especially in our northern-most communities. Snow accumulations are not expected at this time. Afternoon highs will top out in the mid-40s. Saturday does not appear to be a total washout, as any precipitation that falls will be light/not long lasting.
Forecast precipitation totals: 0.1-0.25 in
Clearing Sunday
After another gloomy day Saturday, Sunday will be dry, and considerably sunnier too! Lows in the morning will have bottomed out in the lower-30s, reaching the upper 40s by the afternoon. Mostly sunny skies will reign overhead, with cloud-cover generally decreasing as the day goes on.
That'll do it for your Thursday! Enjoy the remainder of the week, the weekend, and our social media platforms as well. 🙂
@wxornotBG