Good morning, everyone! Thanks for tuning in once again. I hope this Memorial Day weekend has been treating you well. Yesterday felt like the first real summer day in my opinion as we experienced muggy conditions with pop-up storms. Finishing out the weekend, we continue to heat up and the muggy trend continues.
Pop-Up Storms Today
We are starting out with clear conditions this morning right around 70 degrees. However, the dew point is right at 67 making for humid conditions right off the bat. This mugginess will stick around for the entire day and even into Memorial Day.
As we head into the afternoon, temperatures will make a run for 90 degrees. These hot temperatures paired with the muggy air will likely bring more pop-up storms to the region, similar to yesterday. These storms won't be long lived, but they will have the potential for heavy downpours, frequent lightning, and small hail.
So, whether you're out on the lake, at a grill out, or just enjoying the outdoors, be aware of if/when they arrive to head for shelter.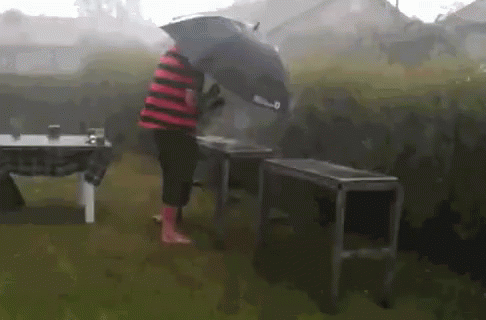 Tonight, we will be mostly cloudy with a low around 66.
For more information about pop-up thunderstorms and an educational tid-bit, check out the link below;
https://www.e-education.psu.edu/meteo3/l8_p5.html
Memorial Day and Beyond
Heading into Memorial Day, the region remains in an unsettled pattern and it seems that it will stick around all through this week. For Memorial Day itself, we will once again approach 90 degrees and the rest of the week looks to be in the mid 80s for the highs.
Southerly flow will bring in moisture from the Gulf Coast and help to fuel yet again more pop-up storms. Yes, in case you were wondering, this moisture combined with the heat will make it feel quite sticky and muggy. Overall, not a bad Memorial Day weekend weather wise. Welcome back summer WABBLES weather :).
That wraps things up for today's post! Thank you for reading and be sure to follow our live twitter feed, @wxornotBG, and also on instagram! Have an awesome week.