Good Tuesday morning, Kentucky! I hope you and your family are staying healthy during this crazy time we've all found ourselves in. To make things a little better, Mother Nature is giving us warm temps for the rest of the week. I've got all the details below!
Thunderstorms Possible Later Today
Our day will start off dry before showers enter the area later this morning. After the showers start, there is a good chance they will continue for most of the day. The good news is that daytime heating will bring us to a high temperature in the low-60s! As for accumulation, we could see 0.5-1″ of rain by the end of today.
Later this afternoon, a warm front just to our south will help fire off some embedded thunderstorms. The Storm Prediction Center (SPC) has the WABBLES area within a Marginal Risk (1/5) for severe weather and a 5% chance for hail. Rain should move out of the area near or just after midnight.
Sun Comes Out Tomorrow
After today's dreary weather we'll be ready for some vitamin D tomorrow. Our high temperature should reach the low-60s under partly sunny skies and dip to the upper-40s overnight. Overall, this should be great weather to spend some time outside and take a break from being cooped up.
More Sunshine on Thursday
More sunshine is on the way for Thursday! High temperatures should reach the lower-70s under mostly sunny skies. There's not much else to say about Thursday other than we deserve it and lets enjoy it!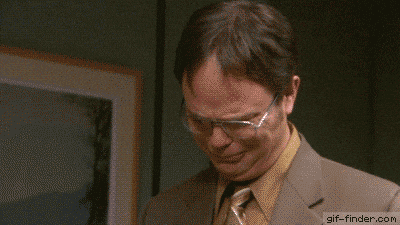 That about does it for today! Follow @wxornotBG on Twitter or like our page on Facebook to get live updates on today's thunderstorm chances. Have a great Tuesday and remember to stay healthy and weather-aware. See you next time!