Good Saturday morning! Today isn't expected to be particularly eventful as the WABBLES region is positioned in between weather systems. There will likely be spotty rain showers here and there but not a washout.
Clouds will linger as well and temperatures will only top out in the mid 40's. It could be a little breezy with wind gusts of 15-20mph. That's pretty much the story for Saturday.
The first half of Sunday is also expected to be fairly quiet as we will still be wedged in between the high-pressure in the wake of this previous system and the next system approaching from the West.
Wake-up temps will be in the low 30's and it probably won't get much better than that given the persistent northerly flow. Temperatures likely max in the low 40's Sunday.
Sunday evening is when the influence of the next trough is expected to really begin. This is also where things get a little bit trickier. Some model data suggests winter precip is possible but before we get carried away it doesn't seem like anything for WABBLES folks to worry about.
A wintry mix is possible around 6:00-7:00pm CST as precipitation begins throughout the colder air across southern Kentucky but the presence of stronger warming in the atmosphere should really limit snow/sleet.
The most likely outcome seems to be a wintry mix lifting North of I-64 with rain falling South of I-64.
It's always a good idea to monitor these setups because a slight shift in the low-pressure system could change things but it truly does appear that rain will win out, at least in southern Kentucky anyway.
Temperatures will climb overnight Sunday night to perhaps 50F with a warm front lifting northward.
Monday
Yet another weather system will arrive Monday and this one will bring a good chance for heavy rain and thunderstorms. Now, the severe potential is limited, at least locally, with this system. Any respectable instability will likely be confined well South of Kentucky despite very supportive wind shear profiles.
There could still be instances of stronger embedded storms but the threat for organized severe weather is going to be across western Tennessee and Mississippi. The main theme will be the rain. The axis of heaviest rainfall will be established along the warm front which will be positioned right across WABBLES. It will be entirely possible to see 3″ of rainfall from southern Kentucky into northeast Kentucky.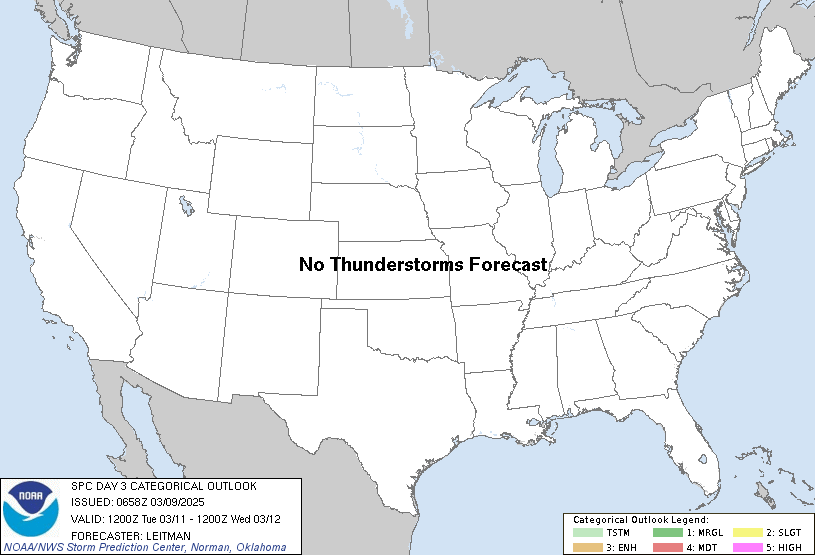 The silver lining in this at least is that temperatures should reach about 60 degrees Monday.