Good morning, Kentucky! What a rollercoaster ride the past 24 hours of weather have been… Upper-60s as a high yesterday and waking up to snow this morning is quite the change. Potentially record breaking temps are possible today as we will struggle to reach 30°F. I've got all the details below!
Chilling Tuesday
Today is definitely a scarf, beanie, gloves, and boots kind of day. If your family is headed out, make sure everything is bundled up. Wind chills heading out the door this morning will be in the teens due to the low temps and 10-15 mph winds.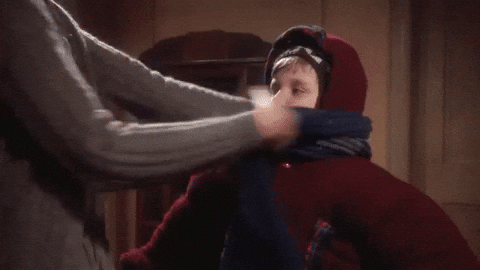 As mentioned, we will struggle to reach 30°F today due to our position behind that strong cold front. Today's conditions have the potential to break records.
For Bowling Green, Kentucky on November 12th, the coldest high temperature on record is 32°F (record set in 1911). However, I don't think we'll beat the record for the coldest low on this day, which is 17°F set back in 1894.
It may be cold today, but precipitation is long gone and it will not be a worry. Watch for slick spots during your morning commute or while walking along sidewalks. The overnight low will drop to the teens with single digit wind chills. Take care of outdoor pets!
Gradually Warmer the Rest of the Week
With temperatures getting gradually warmer throughout the week, today will be the coldest day we have to endure.
Wednesday
Winds will shift back to the south throughout the day tomorrow and help warm us up a little bit. High temperatures will be back above freezing and hopefully reach above 40°F. Winds will remain pretty calm and the sky will be clear and sunny.
Thursday
Conditions on Thursday will be similar to Wednesday but with a few extra degrees of warmth (woo!). Our high temperature should be pushing the upper-40s with mostly sunny skies.
That concludes today's post! Bundle up, have a great Tuesday, and remember to follow @wxornotBG on Twitter for live weather updates all day long. See you next time!