Good morning, Kentucky! I hope everyone had a great weekend and start to the work week. If your costume doesn't include several warm layers, you might need to consider changing it because we have a chilly Halloween on the way. I've got all the details in the post below!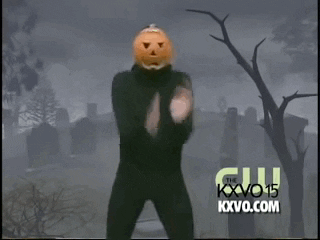 Gloomy Tuesday
Today we will reach the low-60s under overcast skies. A slight chance of spotty showers will last throughout the day but should only result in trace amounts if anything. Our overnight low will drop to the low-50s before more precipitation makes its way into our area tomorrow.
Damp Wednesday
Rain returns to the forecast on Wednesday with showers entering the area around mid-day thanks to a stationary front parked across Kentucky. As of right now, rain totals are between 0.5-1″ but we will keep an eye on those amounts to see how they change.
Wednesday's showers look to stick around until the evening. We may see a break in the evening but another round could kick off after midnight and carry us through the night. High temperatures tomorrow will reach the mid-60s and the overnight low will drop to the upper-50s. Although tomorrow will be wet, at least it won't be cold. Pack that rain gear!
Bitter Halloween
A strong cold front will pass through on Thursday afternoon. Strong, chilling northwest winds will enter the Commonwealth and cause temperatures to drop much lower than what we have seen so far this season.
This front will also accompany additional rain showers and thunderstorms starting Thursday morning. As of right now, it looks like the rain should clear out in time for trick-or-treating.
If your kids are headed out trick-or-treating, make sure they are bundled up. Temperatures Thursday night could drop to the low-30s.  The potential for snow flurries has been put on the table, but the ground is still very warm
That concludes today's post! Have a great day and remember to follow @wxornotBG on Twitter for live updates on this week's rain and temperature drop. Happy (almost) Halloween!