Good morning, folks and happy Monday!! Once again, whose ready to tackle another week with me? Guess what? By this time next week, we will be in the month of November! We will start the work week with very pleasant conditions, but rainy conditions return for the second half of the week. Yes, the forecast is calling for wet conditions on Halloween.
Halloween is this week!!! (Giphy)
Monday
Heading out the door for your Monday morning commute, its very likely that you will experience dense fog throughout the WABBLES region.
Dense fog engulfs Southcentral KY. (COD Weather)
Plan accordingly before you head out the door this morning because it will likely take longer to get to your destination, and make sure to have your low-beam lights on!! Fog will begin to lift with visibility improving drastically during the late morning hours.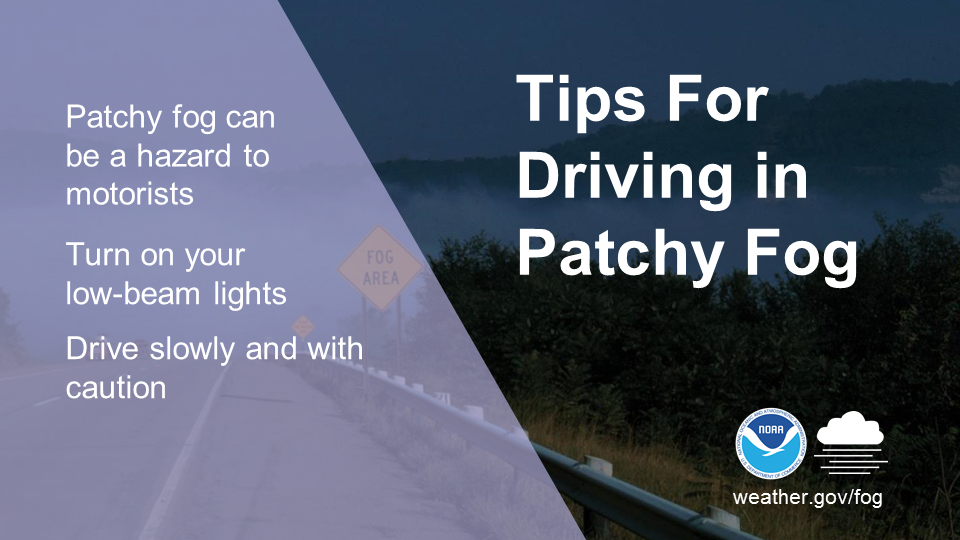 Tips for driving in fog. (NWS)
Fog will give way mostly sunny skies by the noon hour as an area of high pressure at the surface continues to move east across the Ohio River Valley. Temperatures across the area during the afternoon hours will rise into the lower 70s making it feel very pleasant on this late October day.
High temperatures today across KY. (NWS)
Tuesday
Heading into Tuesday, conditions will not change a whole lot. Temperatures during the afternoon hours will creep up into the middle 70s with a slight increase in cloud cover during the late afternoon and early evening hours.
Great day to do some outdoor activities! (Giphy)
Wednesday/Thursday "Halloween"
Winds out of the southwest will start pumping moisture into the Ohio River Valley, this will help increase rain chances throughout the afternoon and evening hours on Wednesday.
A wave of precipitation moves into the area Wednesday afternoon/evening. (Pivotal Weather)
This disturbance will be one of many that will move through the region out ahead of a large storm system that will develop over the Front Range of the Rockies. Heading into Thursday, rain chances will increase as the storm system moves eastward.
Another slug of precipitation will move into the area on Thursday. (Pivotal Weather)
Details regarding the exact timing and rain amounts are still uncertain because the storm system is still developing across the western US. Make sure you stay tuned for further updates throughout the week with regards to the rain chances on Halloween.
That wraps up your Monday wxornotBG forecast, thanks for tuning in and I hope you all have a great day! Make sure you look for further updates on our live weather feed @wxornotbg!
Have a great week!!! (Giphy)
---