Good morning, Kentucky! This is a great forecast because we've got lots of sunshine headed our way. Temps will be mild today and slightly warm up tomorrow before rain chances return by the end of the week. I've got all the details below!
Mild and Sunny Today
Today will be a perfect Fall day thanks to high pressure and our location far behind the cold front! With high temperatures in the low-70s and dew points in the low-50s, the air will feel cool and crisp. The sun will stay out accompanied by very few clouds. Get out and enjoy this beautiful weather that we've waited so long for!
Slightly Warmer Tomorrow
Temps will rise a little bit tomorrow and make their way into the upper-70s. Dew points will be slightly higher as well (low-60s), but it will still be beautiful outside. Skies will remain mostly sunny with a few clouds here or there. The wind will shift from the northeast back to the southeast throughout the day as we prep for a slight warm up on Wednesday.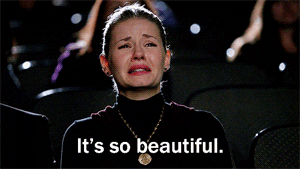 Even Warmer on Thursday
Sunshine will stick around for Thursday and as the wind completes its rotation back to the south, our temperatures will rise into the low-80s. Dew points will ramp up a little bit (mid-60s), but it should still be a very enjoyable day. Rain will hold for another day, but the approaching cold front is a strong one that will send us back to cooler temps over the weekend.
Gusty and Rainy on Friday
Conditions could make a pretty drastic change on Friday as the wind picks up and rain moves in due to the passing of a strong cold front. High temperatures will return to the upper-70s and gusty winds could reach up to more than 20 MPH during the afternoon. Rain chances will start near lunchtime and have the potential to continue through some of Saturday.
That concludes today's post! Have a great day and don't forget to follow @wxornotBG on Twitter for live updates on this week's weather. See you next time!