Good morning, Kentucky! I hope everyone had a great weekend and start to the work week. Get ready for some wonderful temperatures this week. I've got all the details below!
Spring-Like Conditions Today
High pressure will dominate our area today. With winds remaining out of the northeast all day, our high temperature will only reach the mid-70s.
Dew points will remain in the comfortable low-50s and no rain is expected. Today will feel like Spring, so get outside and enjoy this low humidity day!
Thunderstorm Chances on Wednesday
Tomorrow will feel a little more like summer. The high temperature will reach nearly 80°F and the dew points will be in the low-60s. Thunderstorm chances will increase by early afternoon as a cold front drags across our area.
As of right now, the Storm Prediction Center (SPC) has our area under a marginal risk for severe weather (1/5). Those storms may transition to showers as we move into the evening.
Beautiful on Thursday
Thursday will be similar to today with pleasant temperatures in the low-70s. The next high pressure system will move in after the passage of that cold front and bring cooler conditions. Dew points will hang out in the low-50s once again, which will make the weather even more enjoyable.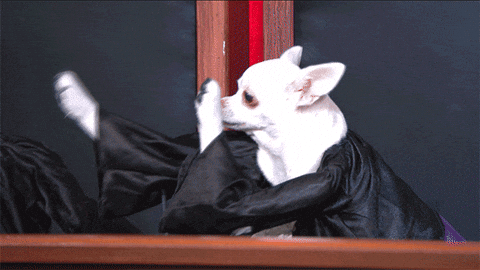 Winds will be pretty breezy out of the northwest. Sustained winds will be around 10 MPH with gusts near 20 MPH. Precipitation chances are minimal, so it will be a great day!
That concludes today's post! Have a wonderful day and follow @wxornotBG on Twitter to stay updated on tomorrow's storm chances. See you next time!