Good morning, Kentucky! Hope you all had a great weekend and are ready for this foggy and stormy week ahead.
Currently…
The temperatures are in the low-50s and we have a slight east wind at 2 mph. The commute may be a tad foggy, be careful while on your way to work or school.
Overall, Sunny Monday
Today will be sunny for the most part. The temperatures will rise into the high-70s and possibly reach the low-80s. As the day progresses, clouds will move into the area. Temperatures will drop into the low-60s. Overall, a pretty calm day before the storms come in.
Chance of Storms for the Rest of the Week
Storm chances take place for tomorrow into Thursday of this week. Storm chances start out pretty slim, then increase further into the week. Multiple systems will be moving into the area on Tuesday, Wednesday, and Thursday.
The temperatures are going to work their way into the mid-80s. Make sure to stay cool and drink lots of water. Dew points will increase into the 60s which will add to the humidity. Overnight, temperatures will cool into the mid- to low-60s.
The Graduation Weekend is Looking a Bit Wet
The slight shower chances will continue into the weekend. While thunderstorms are not necessarily expected, rain may linger in the area. We aren't talking much rain, but maybe a sprinkle here or there.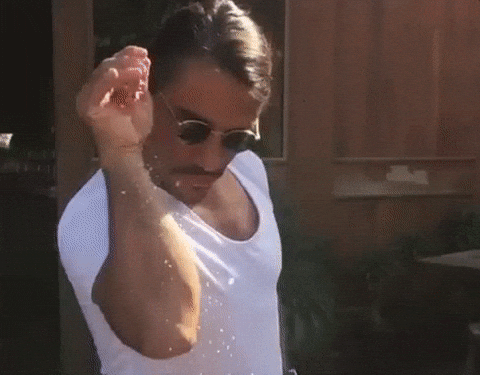 Keep Updated Throughout this Week
While thunderstorms and rain are expected, nothing severe is in the forecast. However, please keep yourself aware of the forecast, as it may change throughout the week. Thursday is looking to have the greatest severe potential.
Keep weather-aware by following @wxornotBG on Twitter and checking our daily posts on this website.
You all have a wonderful day.