Good morning and happy Monday! Hope you all had a great weekend and are ready for this rainy start to a warm week.
Currently…
The temperatures are in the low-60s and the winds are out of the south. The roads will be wet for this morning's commute and the sky will be covered in clouds.
Today will be Wet
This morning will be rainy, however, temperatures will increase into the low-70s today. As the boundary passes through, the winds will take a shift toward the north and the rain will eventually stop around 4 pm tonight. An accumulation just over half and inch of rain is expected. The temperatures will drop into the mid-50s overnight.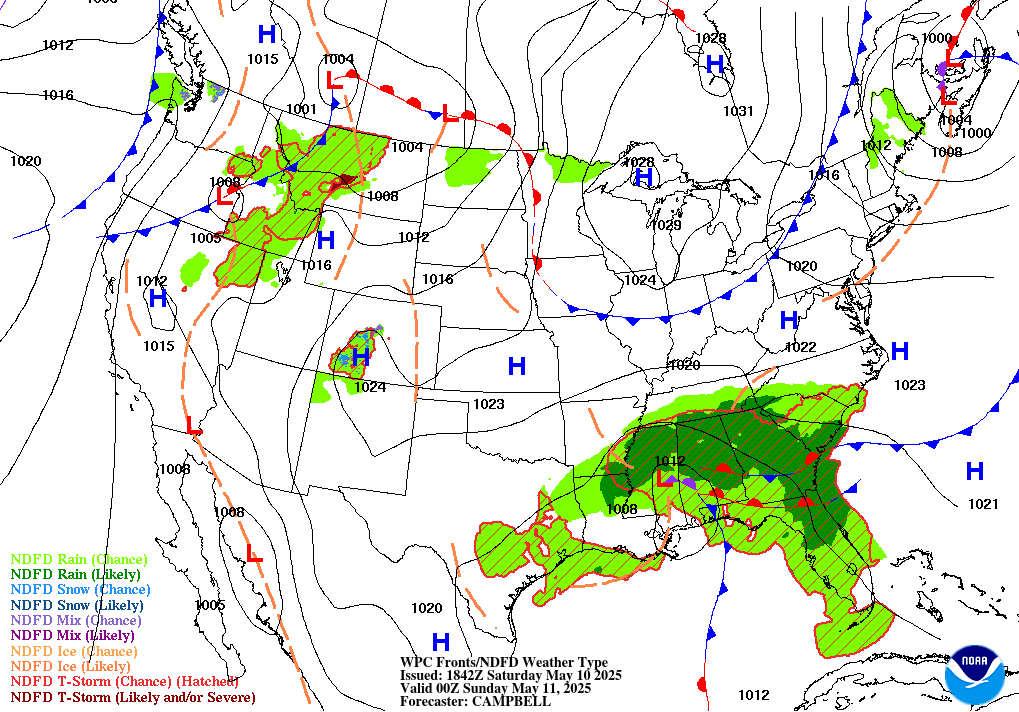 Tuesday & Wednesday Looking Clear & Sunny
After all the rain today, conditions are going to clear up tomorrow and Wednesday. The clouds will move out as a high pressure system moves in and the sun will shine. Temperatures will rise into the mis-70s then drop into the high-40s. As that high-pressure moves out on Wednesday morning, the winds will start to track from the south; this calls for another warm-up.
Cloudy, Gusty & Hot Thursday
A cold front will be blowing in on Thursday, making for gusty winds and warm temperatures. The gusts are expected to hit the 32 mph mark and the clouds will increasingly cover the sky throughout the day. Temperatures will nearly hit the low-80s. Thunderstorms and rain are expected by Thursday evening and will continue into the overnight hours. This is a system to keep your eye on for the next couple of days.
Continued Gusts on Friday
Friday will be windy, however the temperatures will cool off into the mid-60s for the high. Cloud cover will also decrease throughout the day. Once that cold from comes through, the winds will calm down and shift to the north by Friday night. Temperatures will also be in the 50s for the low in South-central Kentucky.
Sunny & Rainy Weekend
This weekend will call for both sides of weather. We will start Saturday off clear and sunny, however, that won't last long, the rain is coming back on Sunday. Temperatures throughout the entire weekend will hit as high as the mid-60s and hit as low as the mid-40s.
Well that is all I have for you all today. Make sure to keep updated through @wxornotBG on Twitter and check back in tomorrow for an updated forecast on Thursday's event. While we do have this rainy start to a warm week, make sure to enjoy it while you can.