Get ready, everyone. A disruption of the polar vortex is sending bone chilling Arctic air on its way to the Bowling Green area and it could cause some of the coldest temperatures that several of us have ever felt. These temperatures are not something to take lightly. Proper clothing should be worn at all times and extra precaution should be taken while doing any outdoor activity.
Today: Cold with the potential of snow this evening
Last night we received rain and some areas may have even seen a dusting of snow. Temperatures today will reach into the mid-20s. This may seem pretty cold, but just wait until Wednesday and Thursday. Snow will make another appearance but should only result in trace accumulations at the most. Winds will remain around 15 MPH out of the northwest throughout the day. The overnight low will be in the teens and the wind chill will drop into the single digits.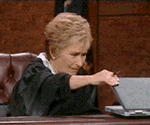 Wednesday: Sub-Zero Wind Chills
Our daytime high temperature will only reach into the teens as that Arctic air dips down into the Ohio Valley on Wednesday. The low will drop to nearly single digits, but the wind chill is the big concern. By Wednesday morning, the wind chill will be in the negative single digits and will remain that way until well into the afternoon.
Important: Wind chills of this degree must be taken seriously, which means everyone needs to dress in layers and make sure that their hands are covered. All outdoor pets should be brought inside or have proper housing outside that will keep them warm. Do not overexert yourself while outside (sweating could just make you colder and your heart is already working harder than normal in these cold temperatures). Lastly, remember to check on your neighbors and the elderly.
Why is this happening?: The polar vortex is a low pressure system (counterclockwise rotating air) that resides over the Poles. In order to keep that frigid air out of our area, the vortex must remain strong so that it keeps its shape. When the vortex gets weak, the jet stream becomes wobbly (more wavy), dips down into the U.S., and gives us our own little taste of the Arctic.
Snow has the potential to make another appearance on Wednesday morning but accumulations will be minimal.
Thursday: Still Cold But Not As Bad
By the time Thursday rolls around, we'll all be saying good riddance to the Arctic air. Although the morning temperatures will start around 10-15°F, we will warm back up to the low-30s by the afternoon. The wind chill will still be in the single digits during the morning commute, but at least they will be positive single digits unlike Wednesday morning. The winds will have slowed down as well and our temperatures will gradually get warmer on Friday and into the weekend. Precipitation will be taking a break on Thursday, so there's no need to worry about snow.
That concludes this chilly forecast. Remember to dress in layers and try to stay inside as much as possible. Also, take care of those outdoor pets! Check back tomorrow for an update on this Arctic air and follow @wxornotBG on Facebook and Twitter in the meantime. Have a great day!