Rise and shine, Kentucky! Temperatures over the next few days are going to be rather pleasant as we reach highs in the low-mid 50s and don't drop below 40°. There is a large low pressure system that is headed our way from the southwest and it is bringing plenty of rain with it. I've got all the details about this soggy weekend on the way!
Dry Until After Midnight
Today's conditions will be very enjoyable. The high temperature will reach into the low-50s, which should feel pretty warm to us compared to the temperatures we've been having. The wind is expected to pick up a little bit today and you could potentially see gusts up to 25 mph this afternoon. That low pressure system will be moving towards us today but precipitation won't make its way into the area until after midnight. The low will drop to the low-40s tonight.
Rain Starts Tomorrow
Expect to wear your rain gear tomorrow. There is a chance of rain throughout the entire day but the probability of it gets greater as we get closer to the evening and into the overnight hours. The good news is that we do not have to worry about any of this being snow because our temperatures are going to be well above freezing. Southwest winds flowing into the low pressure system will pump it full of moisture, which means plenty of rain chances for us. The high for Thursday will reach into the mid-50s and those gusty winds won't be an issue anymore. The low will drop to the low-40s.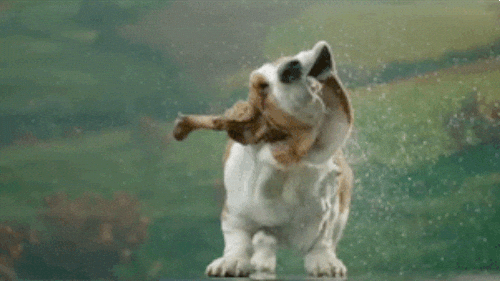 Low Pressure Moves Over The Area
By Friday, the low pressure center will move over Kentucky and it will continue to bring us even more rain. Rain can be expected through the entire day and an embedded rumble of thunder can't be ruled out during the evening. The high temperature will reach into the low-50s and the low will only drop to the upper-40s. If you're headed anywhere, make sure you have a jacket and an umbrella because rain is imminent.
That concludes today's forecast! Check in with @wxornotBG by following us on Facebook and Twitter to get live updates on this low pressure system moving into our area. Have a great day!